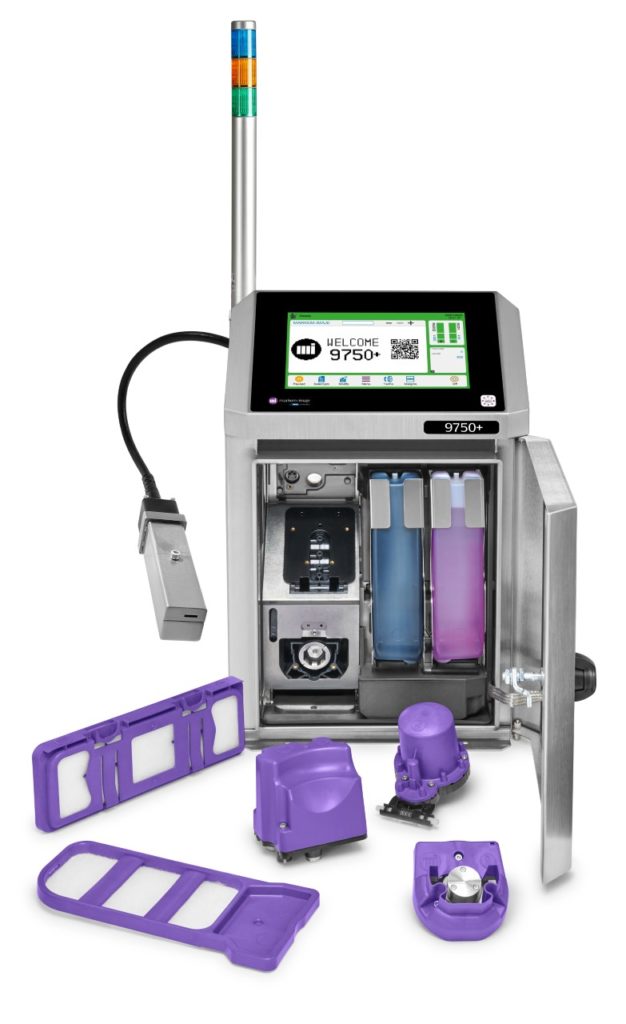 MARKEM-Imaje (MI) has launched the 9750+ continuous inkjet (CIJ) printer in a bid to help customers cut costs and reduce inventory needs for pigment and dye inks.
The coding and marking specialist stated that the hybrid coder provides the flexibility to print standard dark or colour contrasted codes by using dyes or pigmented inks while delivering 'premium' legibility and permanence.
The polyvalent ink circuit allows manufacturers to use one printer across factories, regardless of ink and packaging.
This upgrade to MI's 9750+ follows its global launch last year and MI said it forms part of a series of innovations which will see the business support customers in meeting some of the challenges of today's manufacturing environment. This includes 'improving sustainability, maximising uptime, and supporting industry 4.0 integration'.
Product marketing manager Guillaume Montagnat said, "We are enormously proud of the 9750+ which has been designed in direct response to our customers' needs. For the first time, it allows manufacturers to use one model to code in both dye or pigmented ink. This is the latest innovation from our CIJ team and adds to a portfolio which includes coders which cut VOCs even when using MEK inks. By using the consumable-saving mode, the 9750+ and the 9750 generate up to 35% fewer VOCs."