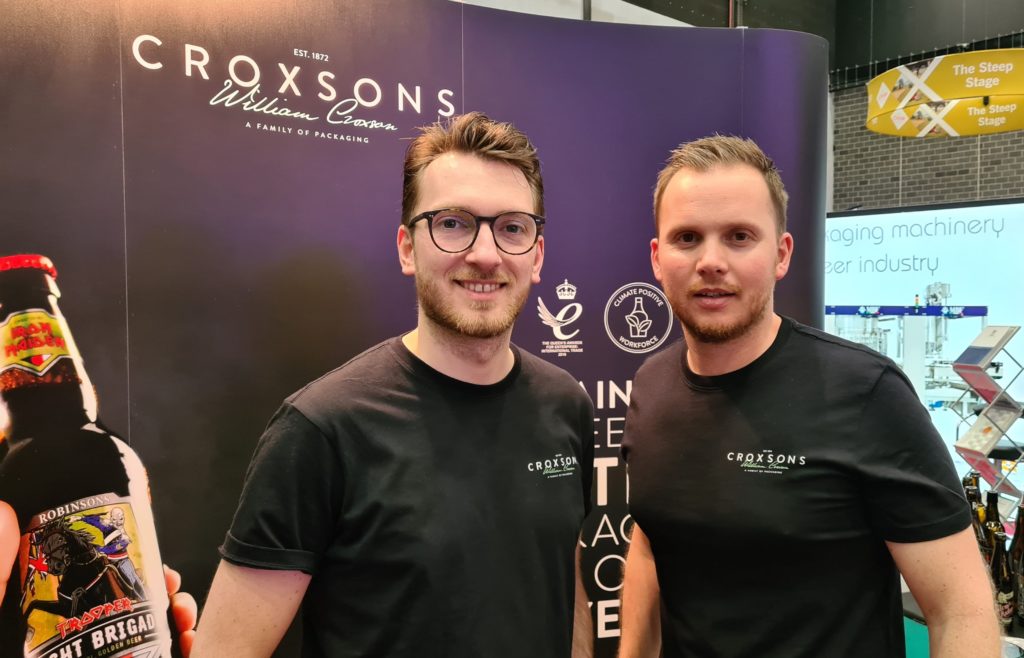 CROXSONS has bolstered its sales and marketing team with the recruitment of Martin Boyle as area sales manager for the north of England and Josh Webster who joins as marketing executive.
Martin trained as an aircraft engineer and a technical product manager before moving into the glass packaging industry. As an area sales manager, he will be responsible for managing Croxsons' northern accounts and working closely with brewers and distillers in particular, to supply various styles of glass containers.
Commenting on his new role, Martin said, "I'm really looking forward to growing and expanding the territory, ensuring market share is increased within the portfolio, and working closely with the team to bring existing and new customers further into the Croxsons' family."
Josh Webster joins Croxsons from an events industry background. Bringing a focus on social media and email marketing to the role, he will be responsible for building the marketing function at Croxsons, providing internal communications as well as developing content to support the company's ongoing promotional requirements.
Josh said, "I see Croxsons as a great opportunity to join a company that really cares about its customers. There are so many exciting projects to work on, alongside a great team of people. I think there is lots of potential at Croxsons to go from strength to strength. I've not worked in the industry before so clearly there is a lot for me to learn, but I'm excited to meet some of our customers and work with them to help build lasting relationships."