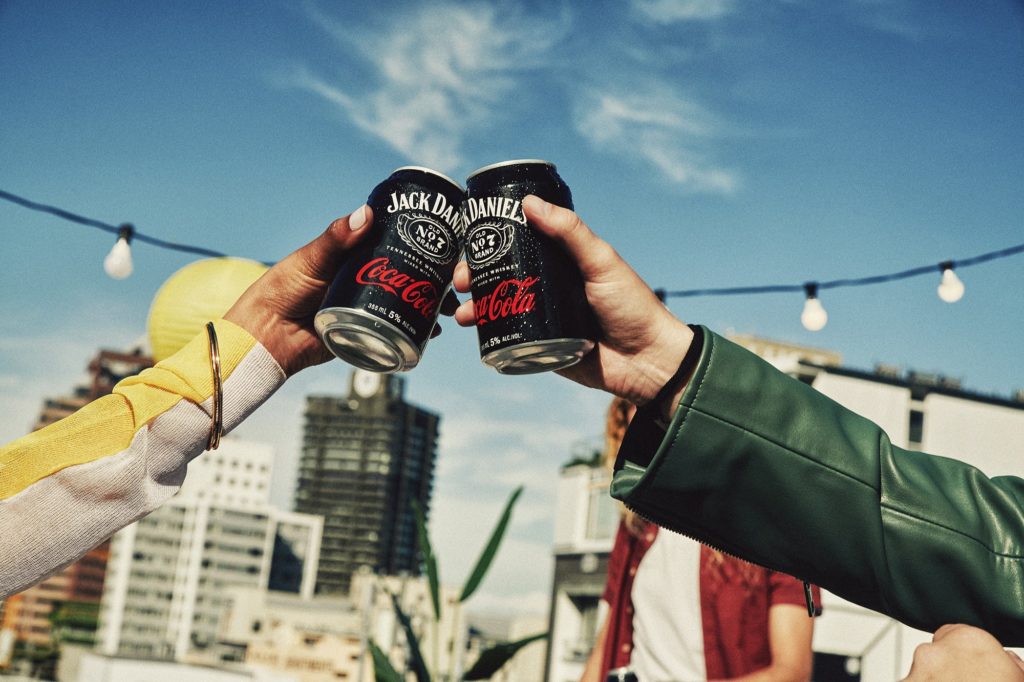 JACK Daniel's and Coca-Cola have announced the launch of Jack Daniel's and Coca-Cola ready-to-drink (RTD) in the UK.
The packaging of the new drink is said to 'boldly' integrate the 'iconic' qualities of both brands – the red Coca-Cola logo written in its classic Spencerian script, combined with the 'elegant', black Jack Daniel's Old No.7 design.
The duo said the design emphasises the drink is 'born ready' to be the best because of its quality ingredients. It added that, with the can holding two of the world's 'most recognisable and valuable' trademarks, it will also feature 'clear' responsibility messaging stating the beverage is to be enjoyed responsibly and by consumers of legal drinking age.
The two brands said Jack Daniel's and Coca-Cola RTD is inspired by the classic bar cocktail known and enjoyed around the world, with both announcing last year that they'd be collaborating to bring it in a convenient, ready-to-drink format.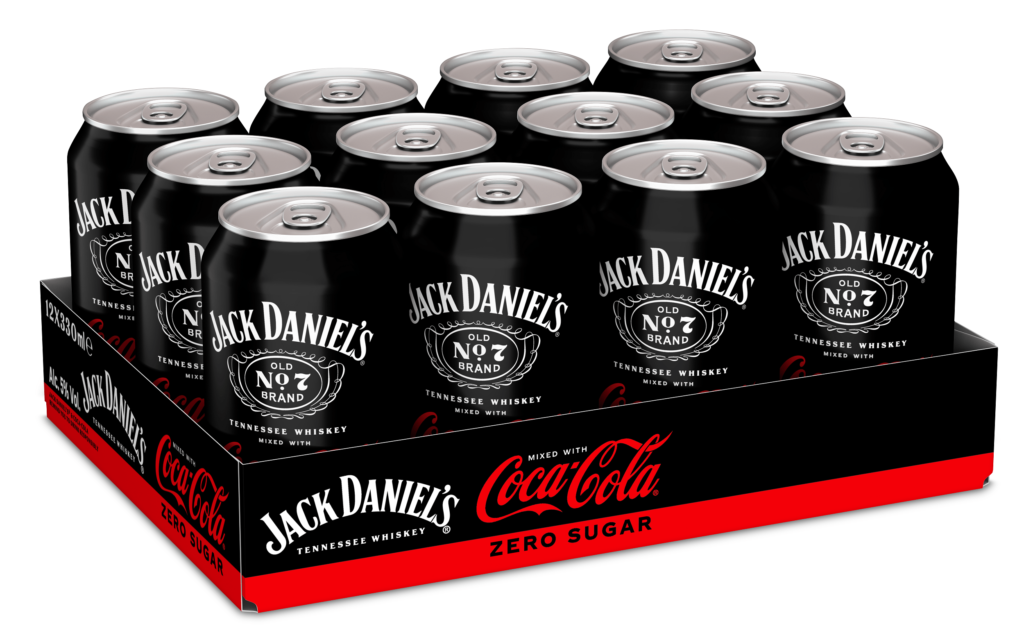 The product, which also comes in a sugar-free version, will hit shelves in the UK alongside other markets in Europe, before expanding to other markets in Latin America and Asia throughout 2023.
Nikos Koumettis, president Europe OU at The Coca-Cola Company, said, "Jack Daniel's and Coca-Cola RTD was born ready to be a fan-favourite, boldly bringing our flavours together to form this iconic pairing. Both of our brands are inspired by our fans' endless innovation in mixing the best, to get the best, and we can't wait for them to give this a try."
Marshall Farrer, EVP, chief strategic growth officer and president Europe, from Brown-Forman, the owner of Jack Daniel's, commented, "We are thrilled that Jack Daniel's and Coca-Cola RTD is expanding to new markets, delivering the unique taste that was made to set the standard for bar calls around the world to our fans in Europe."
Elaine Maher, associate director at Coca-Cola Europacific Partners and distributor of Jack Daniel's & Coca-Cola RTD in GB, added, "This is a huge moment for us, for our customers and for the alcoholic ready-to-drink (ARTD) category. The UK is the biggest ARTD market in Europe and expected to grow significantly by 2030, driven largely by pre-mixed cocktails. Within this, whisky-based variants are in growth  and what better brands to join forces to accelerate this growth than Jack Daniel's and Coca-Cola.
"Jack Daniel's and Cola is already the No.1 pre-mixed SKU in GB worth £38m RSV and with consumer testing revealing that shoppers are more likely to pick up the new Coca-Cola co-branded Jack Daniel's ARTD SKU, we're confident further growth will follow particularly as we're also making a Coca-Cola Zero Sugar option available in GB."