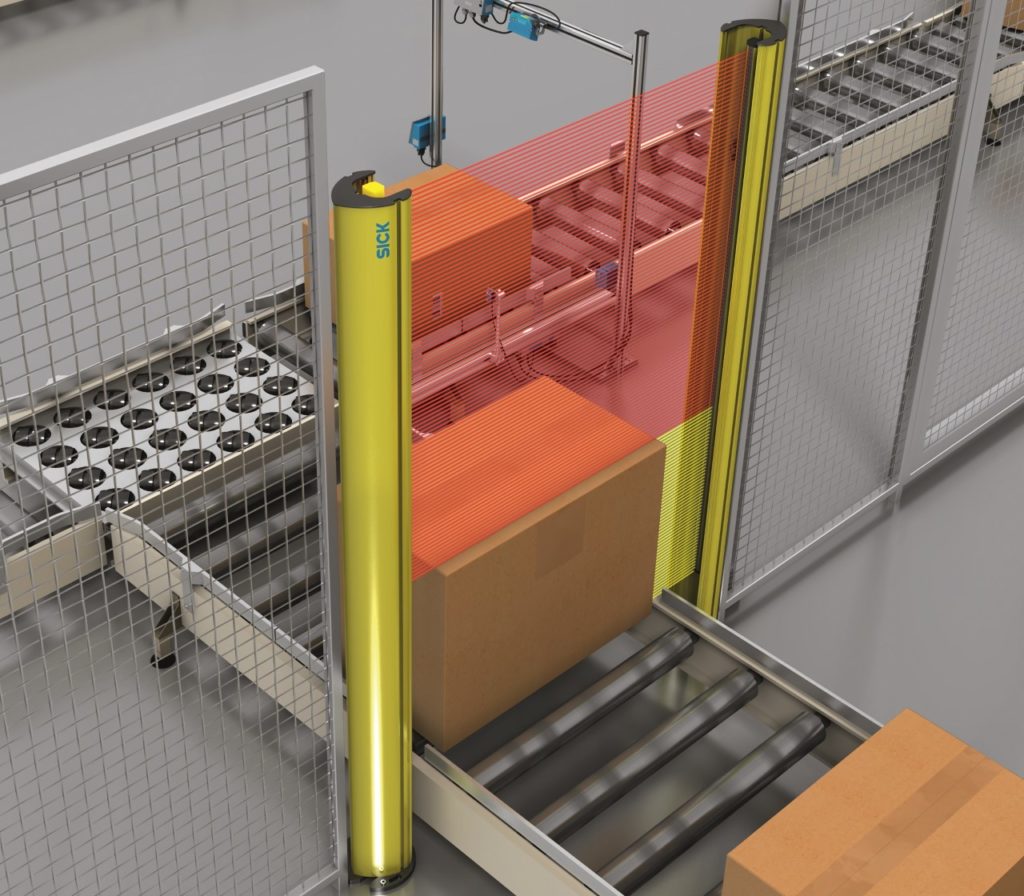 SICK has confirmed the launch of a new safety light curtain system for smart box detection.
The solution is designed to enable the continuous safe material flow of cartons or cuboid goods at entry or exit points of protected areas, while safeguarding people from dangerous machinery.
The SICK Smart Box Detection system is an automation solution for the SICK deTec4 Safety Light Curtain. It uses intelligent pattern recognition to detect cuboid objects and even some cylindrical goods that produce a cuboid-shaped silhouette, and differentiate them from people.
Unnecessary stoppages are avoided, while the protected area above the material remains safeguarded by the light curtain at all times.
The product is described as the first safety system of its kind to facilitate safe material flow without having to receive signals from an external machine controller. It removes the need to use muting sensors and can also replace the tunnel guards frequently used to provide protection at the openings of machines.
The SICK Smart Box Detection system is said to be 'quick and easy' to configure using dip switches integrated into the SP2 system plug. Each system can be configured to meet the needs of the application.
Martin Kidman, SICK UK's market product manager for safety solutions, said, "Installing a SICK Smart Box Detection system can improve productivity significantly, which will be welcomed both by machine builders and end users in a wide range of industrial and logistics facilities, e.g. in secondary packaging lines, or on the outfeed of rejected boxes.
"There are also both cost and space-saving benefits from installing Smart Box Detection. Machine designers can build new machinery in a smaller footprint, while production teams can remove tunnels, or eliminate the need to keep an inventory of muting sensors, for example."