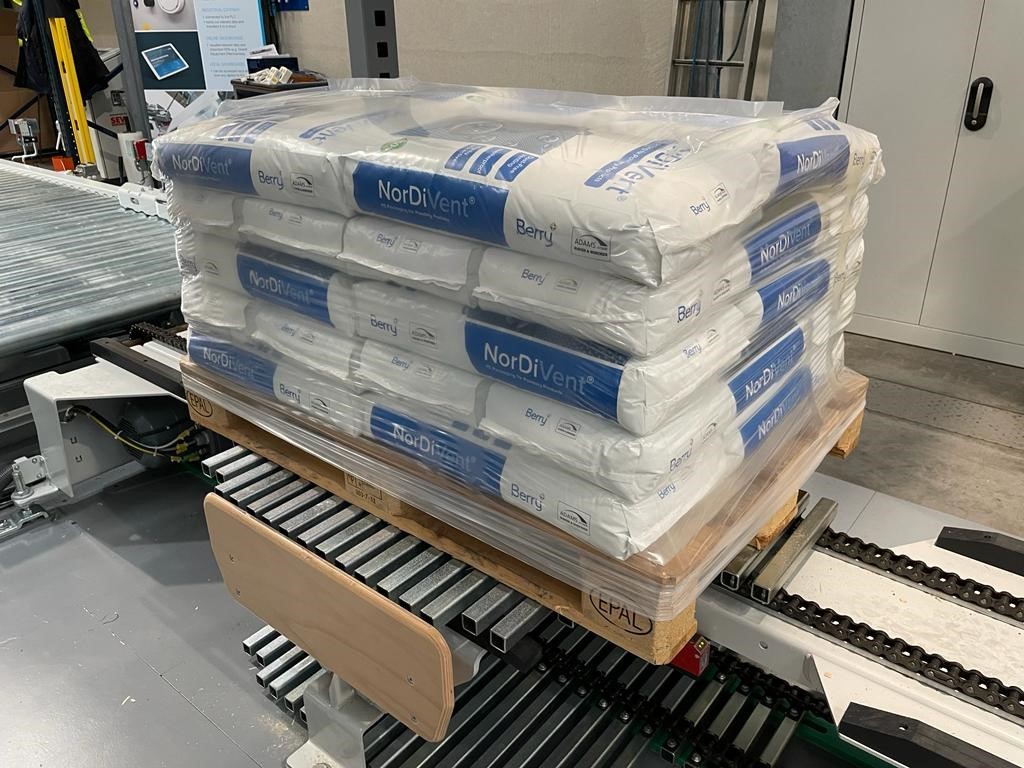 BERRY Global has announced that its flexible films division is launching a next generation version of its stretch hood film with a minimum 30% recycled plastic content.
The firm revealed that the demanding stretch requirements of the film have made the inclusion of any level of recycled material in its manufacture 'extremely challenging'.
Berry's Sustane polymers incorporate recycled plastic with the aim of delivering 'high levels' of technical performance, consistency, traceability and quality.
In particular, Berry stated the incorporation of Sustane into the stretch hood film has been achieved while maintaining 'reliable seal integrity and high tear resistance'. This ensures product protection throughout the supply chain.
The new Stretch Hood Sustane film is said to be particularly ideal for low to medium stretch applications in markets such as drinks, building and glass. It is being manufactured in Berry factories in Belgium, Germany, Poland and the UK.
Berry has calculated the recycled content film can deliver a reduction in carbon emissions of around 18% compared to one produced entirely from virgin material. It can also be used on existing stretch machinery.
"Stretch Hood Sustane provides the perfect opportunity for customers to access a pallet stretch hooding solution where previously only prime polymer versions were available," said Daniel Stauber, commercial director, Berry Packaging Solutions Industrial. "It is another example of our commitment to help customers meet and exceed their sustainability goals."