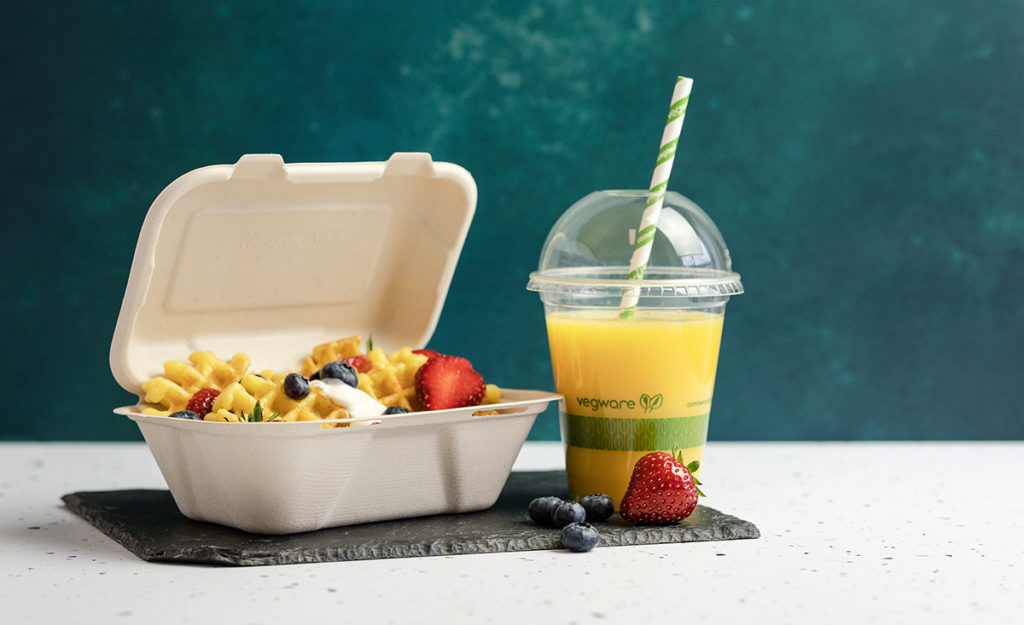 THE new MD of Vegware has told Packaging Scotland that the business is confident of boosting its presence even further in the food retail sector this year.
Helen Mathieson recently took the reins of the Edinburgh-headquartered global compostable packaging specialist, succeeding the firm's founder, Joe Frankel, who is stepping down after more than 15 years in the role.
Previously operations director at fashion brand Lyle and Scott, as well as being an account manager at Nestlé, Helen joined Vegware in 2018 as supply chain and operations director — playing an integral part in the creation of the company's new award-winning paper cutlery range.
"We've got the capability, and the market needs it, so we absolutely see our cutlery being in your favourite food hall, or food courts, or motorway service stations," Helen revealed. "We're very proud of paper cutlery, and it's definitely been a team effort."
Helen added that the range can be used as an alternative to some of the single-use plastic items which have already been banned in Scotland and are expected to be outlawed in other nations too.
The concept of teamwork and a collaborative workplace is considered imperative to Helen, who herself shadowed Joe in the years prior to her becoming MD – a move which Lucy Frankel, environmental and communications director at Vegware, said meant Helen has been 'really close' to all strategic decisions at the firm.
"We've got a very collaborative leadership style," Lucy explained. "Helen worked incredibly close with our last MD, and we don't have closed doors. Within our leadership team, we share the burden, the excitement, the number crunching, the strategy. Helen's really been an understudy for taking this role; she's been really close to all the strategic decisions we've been taking in the last couple of years.
"She has that granular understanding of the whole range of product — from development through to logistics and then making sure the service at the end, getting a box of our product to the client in the right way — she really understands that full range of activity; so, I think she's really set up to be a strong MD."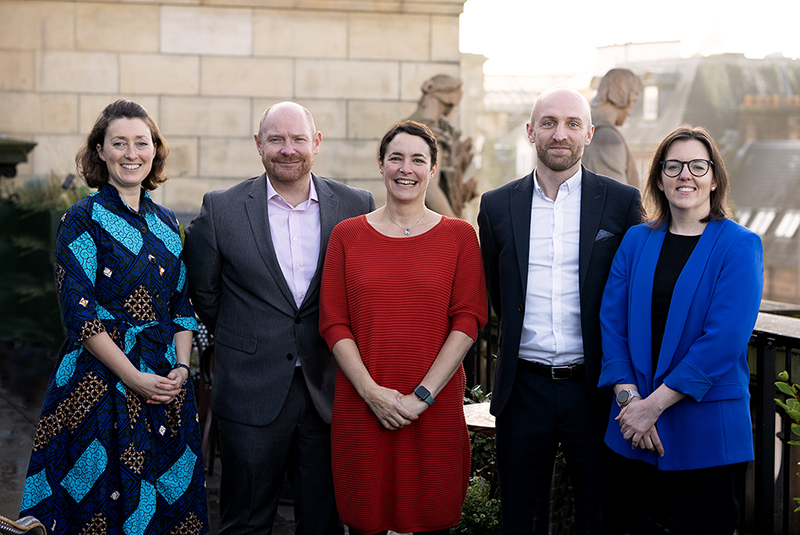 Keen to continue cultivating an environment where ideas can be shared and individuals can learn from colleagues, another ambition of Helen's is to provide Vegware's team with a platform to succeed.
"Making sure we work collaboratively and in an open environment that encourages ideas means that we see a lot of success, whether it be in product development or making the right decision for a customer," she added, when asked what lies behind Vegware's success and how she intends to continue it. "I could say practical things like establishing new warehousing in the Netherlands, but actually the big thing that creates success in Vegware is the team and the product offering it brings to our customers."
Vegware's portfolio of compostable packaging — from takeaway boxes and hot bags and wraps through to carrier bags and stickers — is what Helen sees as being key to helping customers through the ongoing cost-of-living crisis.
"We're facing the same challenges as any business in the UK in that respect — there's economic uncertainty, we know that times are tough. As a company we've always been agile, so for me and for the team it's about offering a choice of products, from premium products to value ranges, so that customers and people who need our products have a choice to provide at the right price and the right quality."
Despite budgets tightening and difficult decisions having to be made, Helen believes sustainability will always be seen as a priority due to the public sentiment surrounding it, and also the general excitement created by plant-based alternatives.
Vegware customers have reported improved performance of food products. Multiple award-winning The Bay Fish and Chips in Stonehaven is a huge fan, with Helen revealing the alternative solution to polystyrene containers that Vegware provided helped to ensure food goes out hot and crispy.
"Fish and chip chefs who develop their product want to serve it in the best possible way," she added. "They want it to be hot and crispy, not soggy — if you use a polystyrene container it can trap the condensation and that then spoils the quality of what the chefs are trying to serve.
"We do have a lot of customers who need to have a container that ticks the box in terms of sustainability… but really, they like those breathable materials because the food is better when they serve them not in a plastic that traps the condensation. These breathable plant-based materials do enhance the dining experience."
Becoming more prevalent in the retail food sector this coming year, Helen has high hopes for Vegware's new offering of heat-sealable lids, which she said will provide a 'good opportunity' in retail. In addition, Helen is looking to Vegware's moulded fibre takeaway containers for further growth in 2023.
Part of the development of the product was to comply with legal requirements in California and New York, with Helen revealing Vegware Nourish moulded fibre boxes are one of the few products on the market which meets regulation.
"We're seeing a huge amount of demand in the US, and it's one of the big, exciting plans of 2023 to really develop that market," she added. "We sell to 80 countries at the moment and obviously we're based in the UK, cover Europe, and have a base in America.
"For me, in terms of the proposition we've got with sustainable packaging, we've got opportunities all over to expand that."