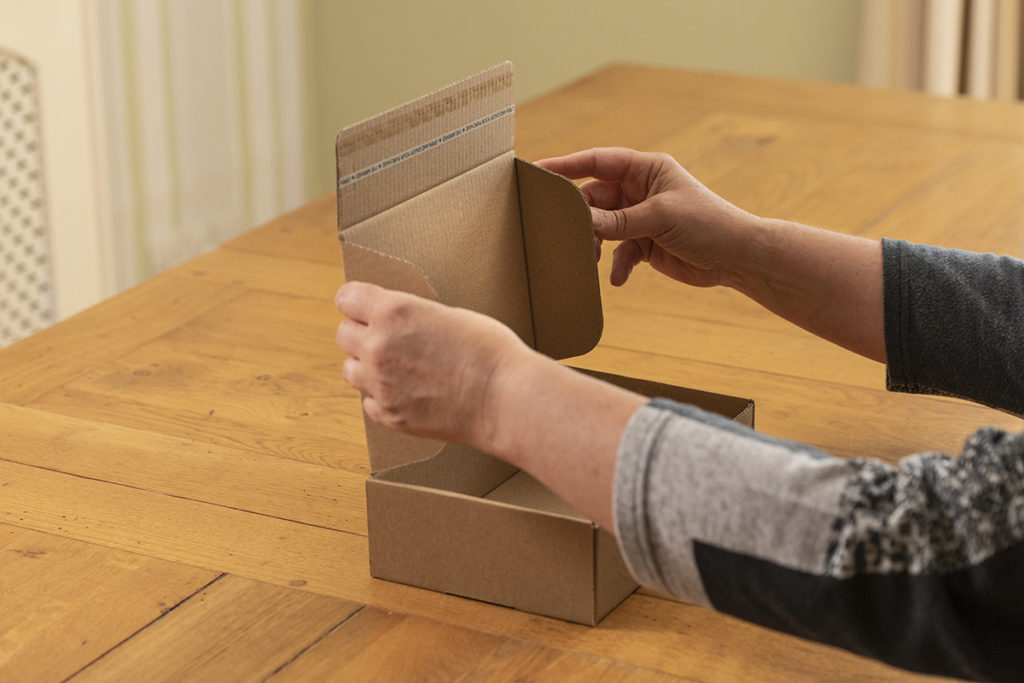 By Ian Beresford, head of marketing & development at Essentra Tapes
Is there more to packaging than the sum of its parts? Is packaging nothing more than a temporary, practical tool used to protect your products on their journey to your consumers? Is all packaging destined for the bin, discarded as soon as the consumer receives it?
There are many questions e-commerce businesses must answer when developing their packaging solutions. In unpicking the answers to these wide-ranging questions, brands can uncover the full potential of their packaging, turning it into an essential aspect of their customer engagement strategy and an integral part of the process of consuming their products.
First impressions count for a lot, and a consumer's first impression of any product will always be based on its packaging. Today's consumers are paying closer attention to the packaging they use than the generations before them – and they're demanding much more from the brands they buy from.
Sustainability matters more than ever
It is accepted wisdom that today's consumer places a premium on sustainability. According to Shorr's The 2022 Sustainable Packaging Consumer Report, this trend is now more prominent than ever. It found 76% of consumers made a conscious effort to purchase more sustainable products in the past year, while 86% stated they would be more likely to purchase from a brand or retailer that used sustainable packaging.
The report also backed up findings from Forbes and Mintel that showed Gen Z consumers are generally the ones who value sustainability the most, with 72% of 18-29 year olds saying sustainable packaging is a factor in their purchasing decision, while 56% have actively switched to a competing brand that offers sustainable packaging.
As Gen Z matures, they are the ones who will use their buying power to shape the future. Any brand that is not ahead of the curve and striving to meet Gen Z's demands is already behind its competition.
And, now that the circular economy is a firmly established, mainstream concept, it's clear that single-use packaging is not the ideal fit for this idea. It places the burden of recycling on the consumer, who may need to return their purchase after disposing of its packaging which will naturally result in the consumption of more resources. And while many materials commonly used in eCommerce packaging like corrugated cardboard are – in theory – easy to recycle, the reality is not so simple. Consumers may dispose of the packaging incorrectly, or the material may become contaminated.
Returnable and multi-trip packaging consumes fewer materials throughout its lifecycle, which helps reduce waste from both a cost and sustainability standpoint. As consumers across the world increasingly lean upon eCommerce as an essential part of their lives, it's clear that treating packaging as a single-use, disposable item, destined to be nothing but a waste product, will likely become a thing of the past.
Respecting the consumer's time
There is another thing that today's consumer is increasingly unable to waste: time. The convenience of e-commerce is one of the key drivers behind its rapid growth, which was already outpacing high street retail even before the pandemic. To undercut this convenience – the key value proposition for e-commerce – with a frustrating packaging experience can cripple a brand's relationship with its consumers.
This often manifests when packaging is difficult to open – according to research commissioned by tear tape and resealability specialist Essentra Tapes, 57% of consumers named this as their top frustration stemming from packaging. Other major concerns included the recyclability of packaging, but also how easy it was to close and reseal, with almost 30% of respondents highlighting this as a top concern.
In any relationship, it is important that both parties feel their time is respected. This goes for the relationship between brands and their customers, too. Meeting the needs of today's time-poor, always-on-the-go consumer is vital for every industry, especially ones that rely heavily on reverse logistics such as clothing and electronics.
If a consumer needs to return a pair of jeans that don't fit or a faulty smart gadget, this is not the end of their journey with a business. The ease of the returns process, and how a business facilitates that process, will continue to shape a consumer's future relationship with that brand.
Demonstrating a pre-emptive, there-if-you-need-it approach to reverse logistics by incorporating easy-return features into a packaging solution is a subtly effective way that a brand can enhance its packaging, turning it into a vital element of its relationship with consumers. Single-trip packaging offers none of this – its use ends as soon as the consumer has it in their hands. Research from payment provider Klarna shows 84% of shoppers would not return to a brand following a poor returns experience, meaning it pays to remove as many roadblocks from the returns process as possible.
A small price to pay
Historically, returns packaging required a significantly larger upfront cost owing to the inventory needed to travel through both directions of the supply chain at once. Advances in packaging technology now mean resealing and easy opening technology can be seamlessly woven into existing packaging lines through the use of  multi-head applicator systems. The SF-AS DH1 applicator from Essentra Tapes can dispense both easy opening Rippatape® or its re-pulpable counterpart Rippatape® Halo, alongside a release liner or a double-sided tape.
Ensuring packaging has an easy opening solution is critical not only to reduce opening frustrations, but also in maintaining the structural integrity of a pack which may be used for returning items. If a consumer has to destroy the packaging upon opening an item, the returns benefit is lost immediately. Essentra Tapes' Rippatape® product line opens corrugate and paper packaging, cleanly, safely and without the need for perforations.
With the packaging opened cleanly, if returns are needed, release liners offer a no  fuss, ready to use solution to reseal the packaging and allow hassle free repackaging for the consumer. Essentra Tapes offers a range of paper-based release liners under its EASILINER banner which protect glue lines, allowing consumers to simply rip off the paper liner to reseal their packaging. Something as small as a glue strip and release liner can turn flexible packaging and corrugated packs into easy-return packaging with relatively little investment.
In a hectic e-commerce environment, it is becoming increasingly hard to justify single-trip packaging for any brand looking to offer convenience, sustainability, and a high-quality experience to the consumer. Thanks to modern intuitive applicator systems, clean opening systems and value-adding products such as EASILINER, returnable packaging is now more accessible for brands and converters than it ever has been. The heyday of single-trip packaging for e-commerce applications is over – and that's one thing that won't be returning.