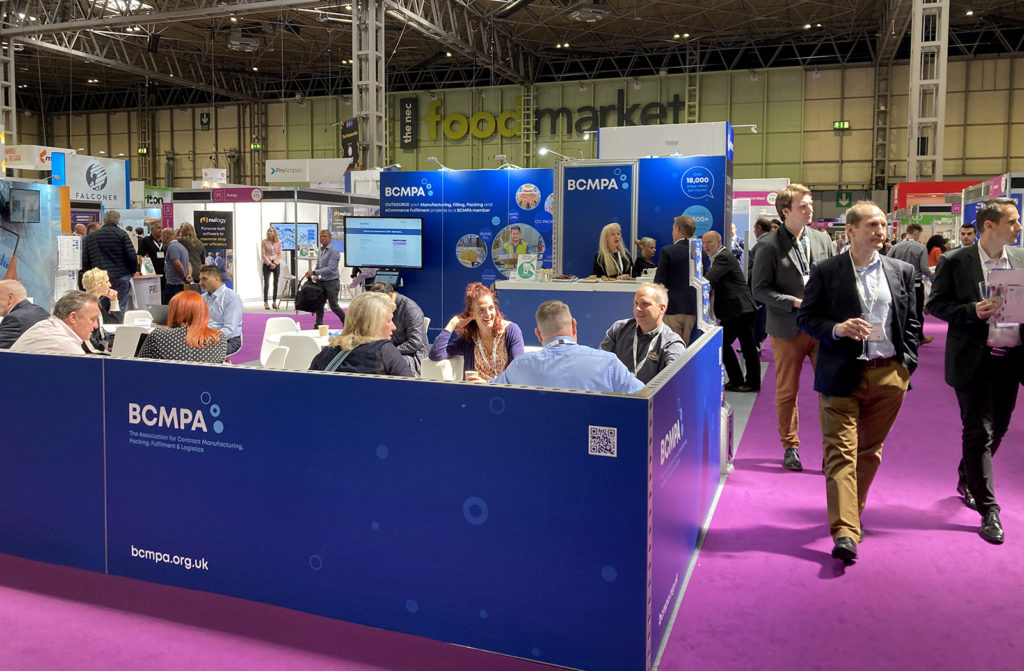 Emma Verkaik, membership & marketing director of the BCMPA, the Association for Contract Manufacturing, Packing, Fulfilment & Logistics, reflects on the growing role that its members have played in meeting demand for outsourced services from brands and retailers across the UK, and foresees further strong collaboration for 2023.
EVEN before this last year, recent events had changed the face of commerce, both nationally and internationally. As brands, retailers and manufacturers sought – finally – to recover from the unprecedented challenges that the pandemic lockdowns and Brexit had presented, third-party outsourcing partners delivered a key element of this recovery.
BCMPA members reacted to meet the growing demand for their services in all sectors, yet themselves have been confronted with an almost endless array of new challenges in their efforts to keep up with the ever-increasing demand.
The fact that these collaborations have been in more demand than ever is evidenced by the significant growth in the numbers of new partnerships forged between third-party outsourcers and brands and retailers that have developed; it is clear that their invaluable contribution to the resolution of supply chain issues, onshoring, short run and just in time production has proved its worth – and continues to do so.
With the challenging economic environment, the argument for using outsourcing partners has never been stronger. The benefits of employing a 3rd party facility include the ability to budget projects using a single unit cost and avoiding many of the overheads incurred in setting up a dedicated site, and the flexibility in the supply of machinery and labour (which may not always be fully utilised).
In addition, the ability to make use of the host of different certifications and quality accreditations required by retailers that are already held by 3rd party suppliers, reduces significantly the enormous administrative and operational efforts required in achieving them.
Throughout last year, the BCMPA has continued to champion its members' expertise and services, through a strong exhibition programme across the industry sectors, exhibiting at seven shows across the year, with manufacturers and retailers engaging directly with BCMPA members at these events to find suppliers with the relevant scope of services to suit their projects.
This demand from brands and retailers for efficient collaborations with trusted third-party suppliers has seen a continued strong use of the BCMPA website's search facility, as they recognise the benefits of using a trade association to find effective and compatible outsourcing partners. This, in turn, has seen BCMPA membership increase by 30 members in 2022 alone, taking the number of firms represented to over 200.
Despite the challenges presented, or perhaps because of them, the value of third-party outsourcing has never been stronger, and this year, the BCMPA is committed to promoting the services of its membership still further.
With attendance at seven exhibitions already confirmed, including Contract Pack & Fulfilment, White Label Expo UK, IFE Manufacturing, CHEMUK and London Packaging Week, the BCMPA will be putting third-party outsourcing at the very forefront of the agenda for brands and manufacturers. The welcome addition of many speaker panels will provide event visitors with the opportunity to learn directly about some of the important criteria when engaging with outsourcing suppliers.
The BCMPA flagship event – Contract Pack & Fulfilment at Packaging Innovations in Birmingham on 15th/6th February – will provide potential clients with the opportunity to meet with over 20 BCMPA members, across the contract manufacturing, packing, fulfilment, and logistics sectors. The success of last year's show makes it self-evident that, despite the ease of an internet search, the value of face-to-face business conversations remains a strong driver.
By engaging with the expertise embedded in the sector, reduced and relatively risk-free commitments to additional, flexible extra production and warehousing capacity, effective ERP accountability, and certainty on forward planning of unit costs, all become a reality for retailers and manufacturers, allowing them to remain focused on their core business.