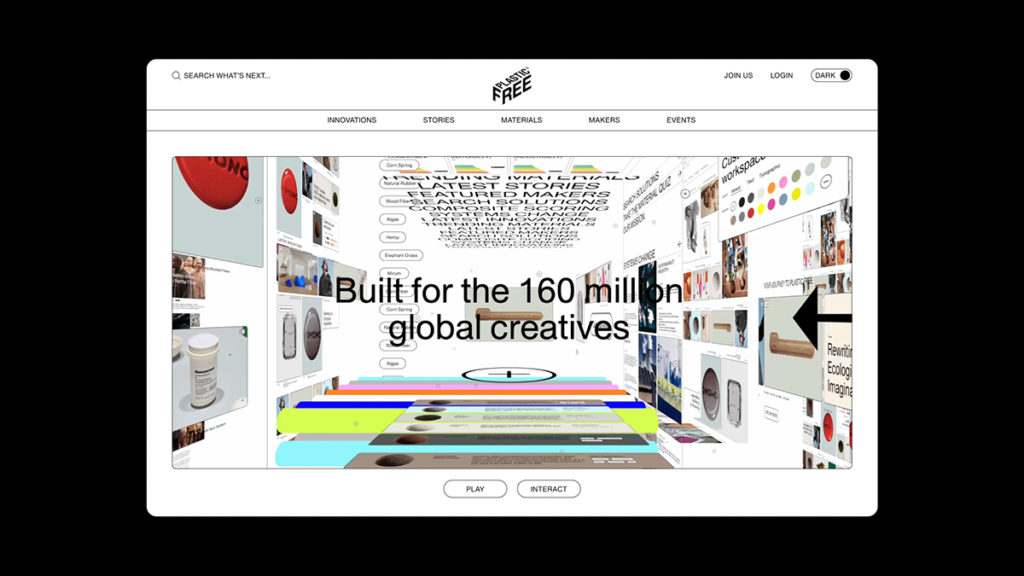 OVER 40 designers, scientists, and business leaders are championing PlasticFree – a new online tool for materials and systems solutions.
Powered by A Plastic Planet, it aims to help designers and business leaders eradicate one trillion pieces of plastic waste from the global economy by 2025. The hope is that users will be empowered to 'rethink' packaging, textiles and products.
The website features 125 case studies from five continents, providing examples where alternative materials have been used to 'better' existing products and systems.
The site also contains editorial content from experts as well as updates to provide designers with the knowledge to design waste out at the beginning of the creative process.
Creatives can subscribe for £250 annually. Subscribers can enjoy access to exclusive events and networking opportunities.
PlasticFree is said to highlight examples where materials purporting to be plastic-free have been brought to market but don't meet the EU's strict 'plastic-free' definition — of a polymer that has been chemically altered.
The platform's advisory council includes design icons such as Thomas Heatherwick, Sir David Chipperfield, Tom Dixon, Shaway Yeh, and Skylar Tibbits of the Massachusetts Institute of Technology.
The founding council also includes business leaders such as Eden Project co-founder Sir Tim Smit, WeTransfer co-founder Damian Bradfield, and Natural Fiber Welding founder Dr Luke Haverhals. They are joined by scientists including medical expert Professor Hugh Montgomery OBE of University College London and green chemistry pioneer Professor Terry Collins of Carnegie Mellon University.
Sian Sutherland, co-founder of A Plastic Planet, said, "Everything begins with a creative process. There is significant power held by the 160m global creatives to help us rethink how we take, make and waste, to reimagine different systems and material uses in a very different way from today."
Jos Harrison, global head of brand experience & design, Reckitt Benckiser Group, commented, "There are few things more exciting to a designer than finding the combination of like-minded passion and depth of expertise. PlasticFree combines these attributes in a platform that will empower teams of designers inside and outside our organisation – and across the industry; this can only be a good thing – supercharging the unique capacity of designers to imagine and improve the future."
Laura Stein, CCO, Bruce Mau Design, added, "As designers, we need to understand the full life-cycle of what we make. Instead of cobbling together continually emerging technologies and ideas, using PlasticFree makes it easy — and inspiring — to better our practices by bringing it all together in one trustworthy place."
Caitlin Gauthier, founder, CEO of design group CONFEDDE, said, "This is the tool I have waited my entire professional career for."