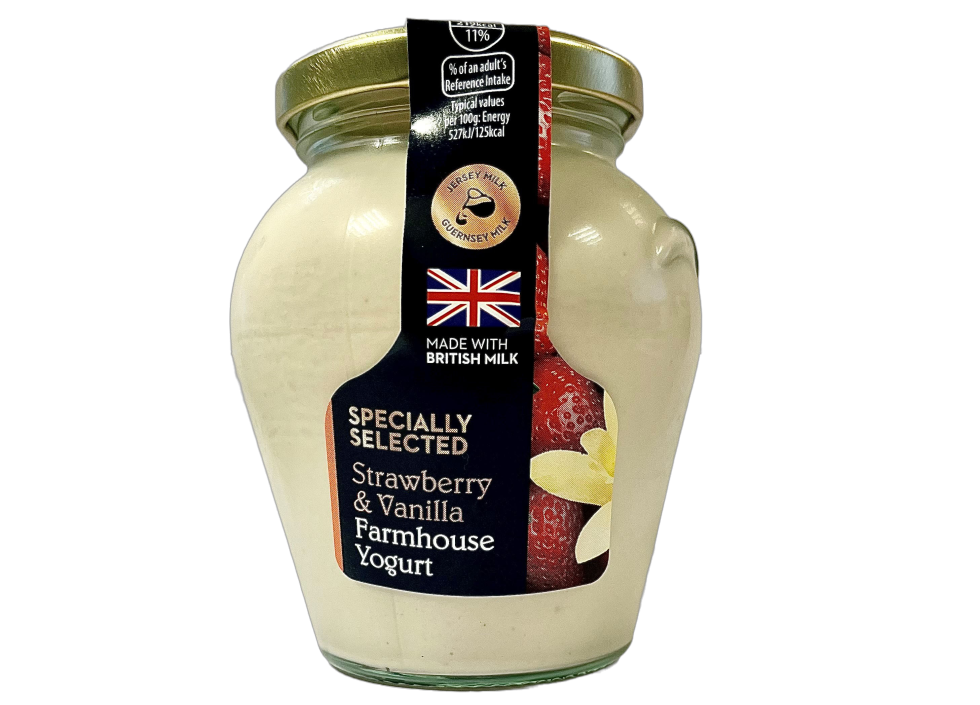 BEATSON Clark has revealed that more Devonshire farmhouse yoghurts are now being sold in the firm's glass containers.
Langage Farm near Plymouth has been taking Beatson Clark's 125g glass jars with a recyclable plastic lid for its layered yoghurts since 2017. Now the company has decided to switch to a 350g Beatson Clark glass jar with a metal screw lid for its stirred yoghurt products too.
Langage Farm is home to a herd of 250 pedigree Jersey and Guernsey cows and produces ice cream, clotted cream, yoghurts and sorbets.
"We decided to switch our large 350g stirred yoghurts from plastic to glass and we really like the stylish design of the Beatson Clark jars," said Steve Davies, head of sales and marketing at Langage Farm. "We believe the glass jars stand out on supermarket and shop shelves and they allow customers to see the product inside.
"We know that some of our customers keep the glasses to use for other creative ideas such as pen holders and cooking accessories for serving, after they've eaten the delicious yoghurt!"
Aaron Broadley, account manager at Beatson Clark, added,  "We're seeing more and more customers switching from plastic to glass as the environmental benefits of glass packaging become apparent. We're only too happy to help food and drink brands to identify the right glass packaging for their products, whether that's a container from our general sale range, as with Langage Farm, or a bespoke or customised bottle or jar.
"Whichever you choose, your product will get better protection from its new glass packaging and there will be less plastic waste in the environment!"