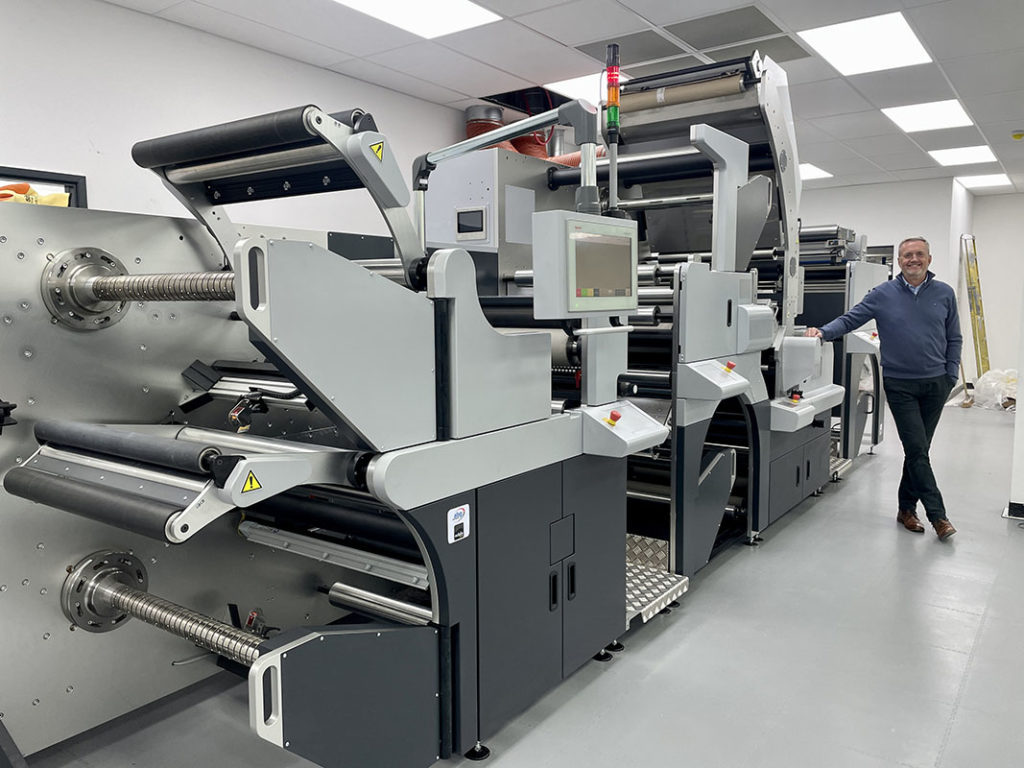 BAKER Labels has invested in a new Digicon 3000 for its flexible packaging division BakPac.
The wide-web digital finishing and converting solution offers web widths between 400-762mm. It was designed and manufactured in partnership between ABG and Edale.
The Digicon 3000 will run in conjunction with a HP Indigo 20000 digital press to provide a complete single-pass printing and converting line for short-run flexible packaging. Features include a dual-function unwind station, flexo/hybrid gravure print station, water-based lamination, cold foil, slitting and rewinding.
Phil Smith, general manager, BakPac at Bakers, said, "The Digicon 3000 was the natural choice considering our ongoing relationship with ABG and our other Digicons. As we look to grow the BakPac division, the Digicon 3000 will help us introduce added value features to our flexible packaging, such as extra coatings, spot varnish and cold foil embellishments.
"We've included the optional gravure coating system, which will enable us to run some development chemistries so that in the future we can offer new coatings and effects."
Delivery, installation and training on the press was executed by Edale engineers and the team at Bakers. The BakPac facility had been extended over the Christmas break to accommodate the new press by adding approximately 1,000 square feet to the digital pouch factory floor and an additional floor above to contain all the press services.
MD Steve Baker added, "Expanding our flexible division just a couple of years after launching BakPac shows the positive growth and demand for high quality, fast turnaround, short to medium runs of digitally printed pouches and flow wrap. The Digicon 3000 allows us to push into new markets and add even more value to jobs."
Matt Burton, global sales director at A B Graphic International, said, "As a long-standing ABG customer, we are proud of the strong relationship we have with Baker Labels. And as we can offer a varied range of finishing equipment that makes us the go-to choice for our customers, the fact that Baker Labels now have an ABG Digicon 3000 and thermal laminator is a great testimony to the value we can bring to flexible packaging."