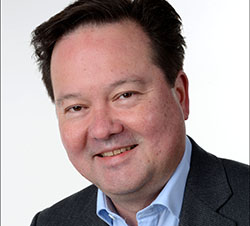 TRADE body The Can Makers has appointed Tim Conybeare as its new chairman.
The commercial director for UK & Ireland at Crown Bevcan EMEA succeeds Simon Gresty, general manager metal – beverage UK & Ireland, Ardagh Group.
Tim Conybeare has spent more than 25 years working across the packaging industry. Previously purchasing manager Northern Europe, key account manager and sales manager, Tim has worked at Crown for more than 20 years.
Elected unanimously by the committee, The Can Makers said his experience in procurement, commercial and supply chain management will continue to be an asset to the association.
Tim said, "In the last two years, the industry has faced a series of extraordinary challenges, and stakeholders throughout the value chain have continually demonstrated their resilience and innovative capability in rising to them. Many significant challenges remain of course, but the accelerated demand for beverage cans witnessed during the pandemic is evidence of the can's popularity with consumers and proven credentials as a sustainable packaging format.
"This global focus on sustainability is only going to increase and the beverage can, which is already the most recycled beverage packaging format in the world, is ideally positioned to help brands, retailers and consumers drive further improvements in environmental performance and to make a positive choice for the environment.
"I would like to thank Simon for his enthusiasm and leadership during his tenure – his work has been key in cementing the can's position as a premium packaging format, now commonly used to package high quality wines, bar quality cocktails and of course a diverse range of increasingly sophisticated soft drinks.
"In the months ahead, the Can Makers will continue to progress a range of initiatives and communications programmes to support the industry, promote the beverage can as the preferred format for drinks packaging and to showcase the sustainability credentials of the can."