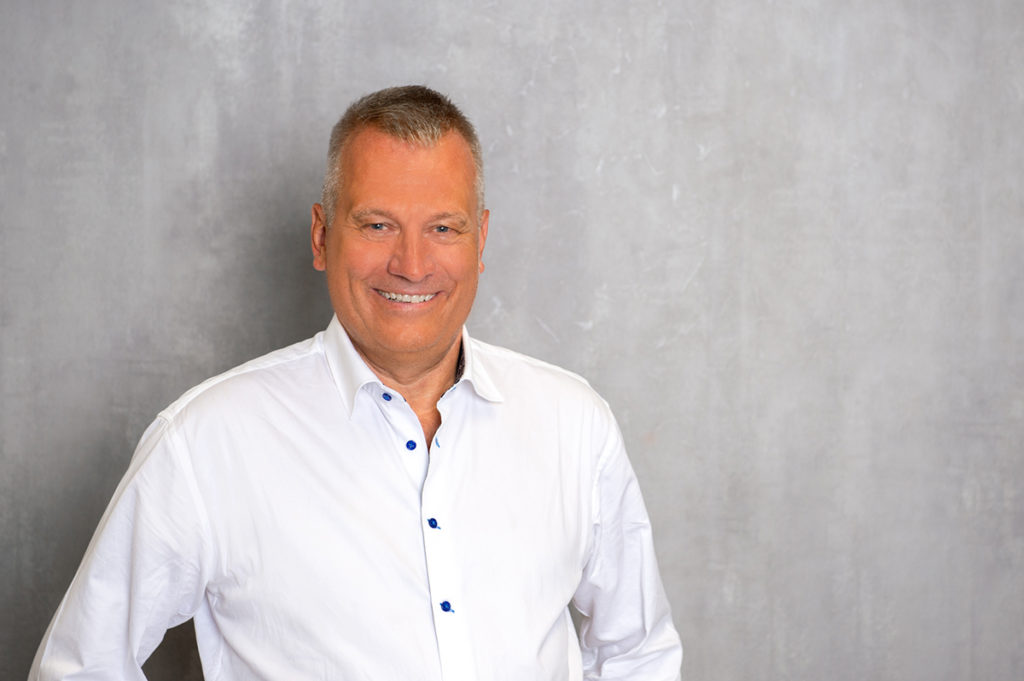 By Winfried Muehling, general manager of Pro Carton, the European Association of Carton and Cartonboard manufacturers
CARTONBOARD is leading the drive towards a truly circular economy for packaging in FMCG. In fact, 82% of European paper and board packaging is recycled. More than 90% of the wood fibres used in the European paper and board industry originate from European forests, of which more than 70% are sourced from sustainably managed and certified forests.
Europe's renewable forests are grown predominantly for building materials and it's the wood produced by tree thinning as part of forest management that is used to make packaging fibres that can be recycled more than 25 times with no negative effect on its mechanical properties, including its crush resistance and strength.
Pro Carton members ardently support sustainable forest management as a key step to ensuring a continuous supply of renewable raw materials. Not only is this a clear supply route for sustainably sourced raw materials; but healthy and growing forests are a key pillar in the fight against climate change.
As with the recent heatwave experienced in the UK, where temperatures exceeded a record-breaking 38 degrees, the pressure to resolve the climate crisis is more urgent than ever. That is why planting more trees to reverse the greenhouse effect and reduce the build-up of carbon dioxide in our atmosphere will contribute to the solution.
European Forests currently remove close to 450 million tonnes of CO2 every year – the equivalent of nearly 10% of total EU greenhouse gas emissions per year. The European Forest industry is committed to planting an additional three billion trees by 2030, in addition to the reforestation of harvested areas. This will add to the net forest growth of 157m3 every year.
Energy efficient to its core
The mills are typically specialised to produce either cartonboard from virgin fibre or recovered fibre. There is a well-managed balance to secure supply according to each customer's requirement. The majority of cartonboard is then delivered to local converters before it reaches European production sites. Closing the loop is a dense network of recycling stations to secure collection and sorting and delivering the sorted material back to the mills to produce new packaging materials.
We are a truly European industry, more than 90% of the wood is supplied from EU forests. Our mills and converters are based in Europe and supply to European consumers. With European mills functioning as recycling stations for production of new packaging material, we are able to close the circular loop.
At the same time, the forest fibre-based industry continues to hone its energy efficiency: It has decreased its primary energy production by 18% per tonne of product and decreased electrical energy by 26% per tonne of product thanks to stringent resource management at every stage of processing. The industry also employs a sustainable approach to water management; 95% of the water used is cleaned and re-used on site several times, and more than 90% of the water used is cleaned and returned to the environment.
Environment credentials matter
Cartonboard's role in the circular economy can also improve the sustainability credentials of retailers and the brands they sell – something now increasingly demanded by knowledgeable consumers who are keen to play their part in protecting the environment via greener shopping choices.
Pro Carton's European Consumer Survey in 2021 found that the majority of shoppers (75%) would choose cartonboard/cardboard packaging over plastic if they were buying the same product.
Packaging is recognised for its role as a sales accelerator. And, as consumers become increasingly aware of the environmental consequences of their purchasing decisions, environmentally 'clean' packaging helps to sell the product.
This trust in cartonboard means more opportunities for converters and packaging designers in new areas. We have already seen cartonboard used as a dependable, safe, and hygienic packaging option for a wide range of products, such as Ariel's laundry 'All-in-1 Pods' and Nestlé's 'Smarties Giant Hexatube'. In the latter example, the one-piece construction was made entirely from recyclable cartonboard with an integrated cartonboard lid, similar to Smarties' iconic round tube, but this time produced without any plastic elements. Additionally, the Smarties 'all in one' multipack solution was made from 100% cartonboard, negating the need for shrink film or sticky labels.
All across Europe carton collection and recycling is trusted by consumers. Consumers know that the efforts taken to separate and recycle cartons will result in new packaging material. Consumers can help to support the quality of the recycling process by strictly separating fibre-based packaging material from any other recycling products.
The tax, introduced in April this year in a bid to reduce use of virgin plastics, puts a levy on plastic packaging containing less than 30% recycled materials. It impacts not only brand owners, but producers, retailers, and manufacturers across the supply chain. If ever there was an incentive for more brands to use more recyclable material, such as cartonboard, this is it.
But it isn't just the environmental factors that set cartonboard apart from other packaging materials. Packaging today is the first touch point for the consumer before they are in contact with the actual product. Cartonboard is well suited to creating positive brand awareness of the product it protects. It offers extensive print and refinement capabilities including smooth or textured finishes and embossing, all of which enhance on-shelf appeal.
On shelf appeal
Today, despite rising supply chain and material prices across Europe, there remains a high demand from increasingly eco-conscious consumers for sustainable packaging materials.
At Pro Carton, we recently worked with the 4evergreen Alliance on a campaign to promote its new Circularity by Design guideline. Published in March this year, it is the culmination of expert-led research and analysis to provide packaging designers with clear recommendations on how best to create fibre-based packaging designed for recycling from the outset.
Developed by 29 packaging design experts, and reviewed by 114 industry leaders, the guideline represents a critical step in supporting the industry to collaboratively build a circular future for fibre-based packaging. Designing with circularity in mind means selecting and using materials that aid an increasingly efficient recycling process, and the 4evergreen guideline does just this. It puts forward precise recommendations for the design of fibre-based packaging according to the compatibility of different materials with the recycling process…using a standard recycling process.
As the first in a series of three documents, the Circularity by Design guideline addresses all members of the entire value chain, from manufacturers to retailers and packaging designers. By pulling together the industry's leading packaging and sustainability experts from across the entire supply chain in the fibre-based industry, the 4evergreen Alliance has created a comprehensive reference guide for the industry.
The guideline addresses all types of fibre-based packaging, giving recommendations for different sectors, with particular emphasis on household and on-the-go consumer packaging. While it is relevant in other parts of the world, it's primarily focused on the EU, reflecting the requirements of recycling technologies used in Europe and covering the following types of fibre-based packaging: paperboard (e.g. cereal boxes); corrugated board (e.g. shipping boxes); multi-layered board (e.g. folding boxes); packaging paper, special and functional paper (fibre-based flexible packaging e.g. shopping bags, food wraps, paper pouches) and moulded pulp (e.g. egg-cartons).
The design recommendations provided in the guideline serve as guidance for choosing suitable materials and processes to assure the quality of the recycled fibre. The key is to explain why and how different components affect the recycling process. Following a "design for recycling" approach helps packaging designers learn what components might have a negative impact on the recycling process in the design phase. The guideline aims to provide specific design recommendations for single product groups, to help designers refine their ideas.
Partnerships for change
However, there is a final missing link to further increase the recycling rate of fibre-based packaging material: a harmonised and separate collection. We are driving towards this, pressing for fibre-based materials to be collected separately from other materials, such as household waste, plastics, and metal.
We know that the cleaner the material can be as it arrives at the recycling sites, the more the industry can make use of these highly resilient fibres during the recycling process. This results in new packaging materials being created from the same resources, many times over, reducing the reliance on virgin fibres and further demonstrating circularity.
Cartonboard can be a lynchpin of the packaging circular economy, but only if stakeholders from across the industry work together and embrace the opportunities it offers to make a difference. The environmental challenges ahead of us cannot be solved by companies in silos. It takes a cross industry approach, combining the knowledge and experience of all stakeholders in the value chain to come up with breakthrough solutions.
In the cartonboard industry, we have been operating within a circular business model for many years. We are narrowing the gap to 'zero waste' during production of cartonboard and folding cartons. Our most efficient and trusted collection and recycling system makes us confident we will be able to reach a 90% recycling rate of fibre-based packaging materials by 2030. We are confident we will be able to achieve this with collaboration across the entire value chain.
And while current research demonstrates cartonboard fibres can be recycled more than 25 times – it is not the limit. It is a message that demonstrates the true resilience of carton fibers. We want consumers to return and recycle all cartons, and we ensure consumers, that we are committed to make use of these valuable fibres to produce new packaging and continue operating within a truly environmentally-friendly, circular economy.