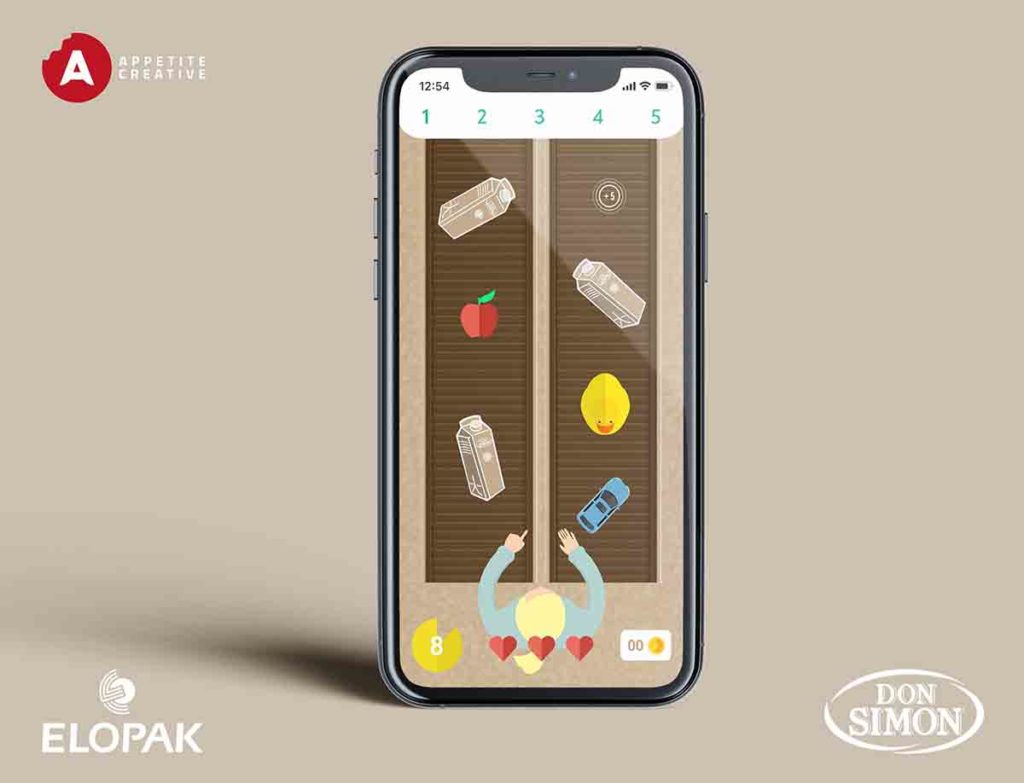 SPANISH juice brand Don Simon has unveiled its first 100% environmentally friendly and smart packaging.
In partnership with packaging supplier Elopak and creative technology studio Appetite Creative, Don Simon has incorporated a 'fun and interactive' connected experience to help educate consumers about the benefits of the new Pure-Pak eSense packaging.
The smart packaging utilises a web app-based experience accessed via QR codes to inform consumers about the benefits of the new aluminium-free carton. It utilises a transparent cap made from renewable plastics, and the 'unbleached' Natural Brown Board and easy folding is said to enable 'convenient' recycling while reducing food waste.
The new aseptic carton Pure-Pak eSense, created by Elopak, features a new polyolefin barrier that enables a one operation separation of the fibres and polyolefin layers.
With the new packaging, Don Simon is said to have reduced its greenhouse gas emissions by 40%.
At this year's Connected Packaging Summit, the García Carrión family said, "Packaging is not just a container any more. Connected packaging allows us to establish a bi-directional and interactive communication channel with consumers. We can now learn about what really matters to them.
"Through connected experiences, we have the opportunity to make consumers part of our brand journey, transforming passive products into experiential and interactive touchpoints."
The Don Simon experience offers a range of interactive games linked to sustainability, including creating packaging from sustainable materials, creating products from plants and carton recycling, and a quiz.
Jenny Stanley, MD at Appetite Creative, said, "It's essential for brands to consider all aspects of sustainability and this campaign not only puts sustainability front and centre, but it makes it easy and fun for consumers to recycle. We're also giving them an opportunity to get involved via the ambassador competition – which offers incentives for consumers who want early access to new products and other brand updates – helping Don Simon find its most engaged influencers to share their passion for the brand."