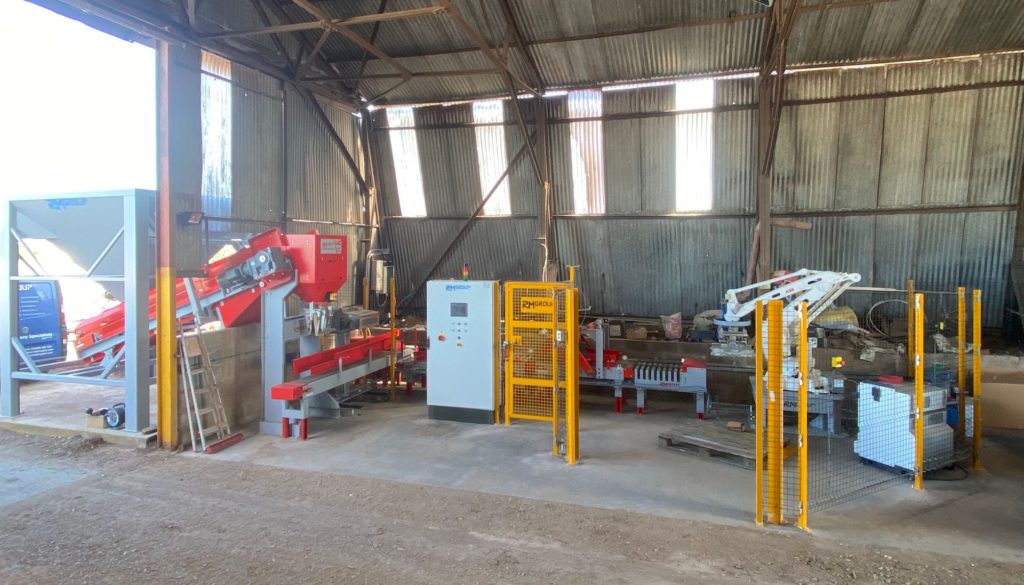 PACKAGING and robotic automation company RMGroup has helped a Dumfries-based building materials and aggregates supplier to increase efficiencies and reduce labour costs.
The firm supplied bagging and palletising solutions to J&J Currie, including a MB-400 manual bagging machine and a robot palletiser, followed by a BB-215 bulk bagging machine.
J&J Currie supplies sand and decorative gravels. The company was on the search for a manual bagging system and robot palletiser, mainly to alleviate manual handling labour requirements and associated costs.
The installation of the initial system, required to pack and bag all types of aggregates, consisted of a MB-400 and a ABB IRB 460 palletising robot, which was installed to automate the palletising. The MB-400, capable of filling pre-made bags up to 400 bags an hour, comes with a 5m three-tonne hopper, rubber trough conveyor feed belt, electronic load cell bag clamp, weigh indicator, 4m filled bag conveyor with guide panels, and a SH1000 continuous heat sealer.
More recently, J&J Currie purchased RMGroup's complete bulk-bagging system, the BB-215. The machine is designed to work with a variety of products and features a 15-tonne capacity hopper, belt conveyor and a separate filling frame. It can fill over two bulk bags a minute.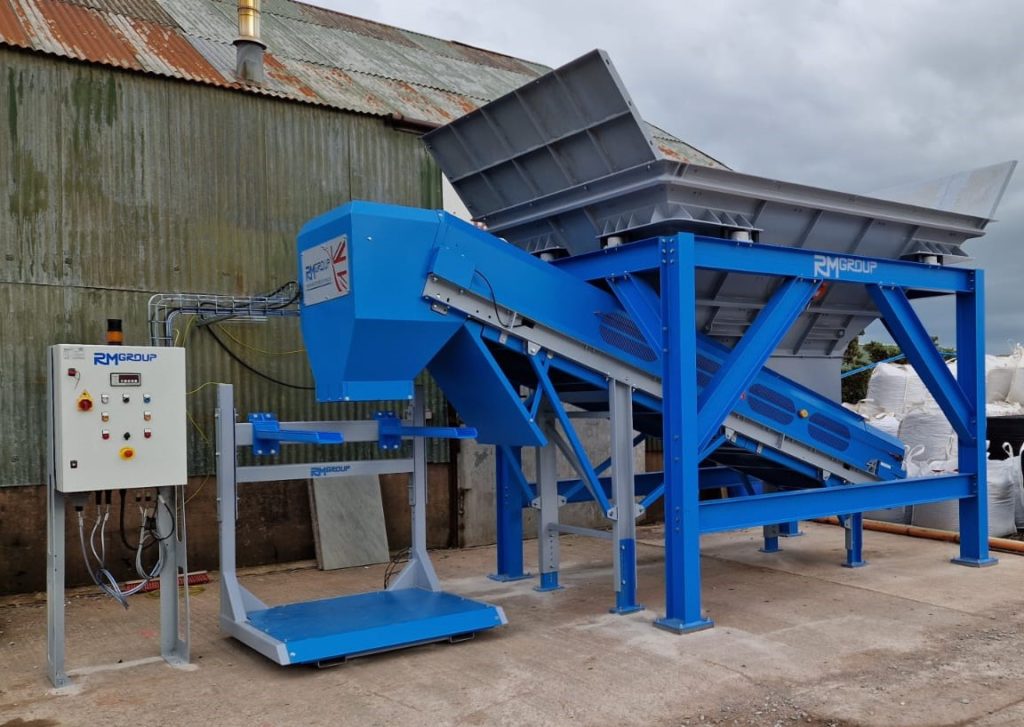 "The systems that we've installed from RMGroup more than meet our expectations, helping to increase efficiencies in the yard, while reducing our labour overheads," said J&J Currie's MD, Russell Currie. "It also means that we can save on material costs, as these machines weigh everything out so we know that the customer is getting what they pay for.
"RMGroup were excellent in providing regular updates throughout the purchase of all equipment and the installations themselves were quick and trouble-free – the BB215 was installed in a day, and after a morning of testing we were up and running!"
Kevin Humphreys, RMGroup's sales manager, added, "J&J Currie is a great business to work with and we are delighted that they are benefiting from having the bagging and palletising systems installed. All aspects of order fulfilment, from project management to delivery and installation were seamless from our side, which all makes for a happy customer. We look forward to providing them with our expertise again in the future."