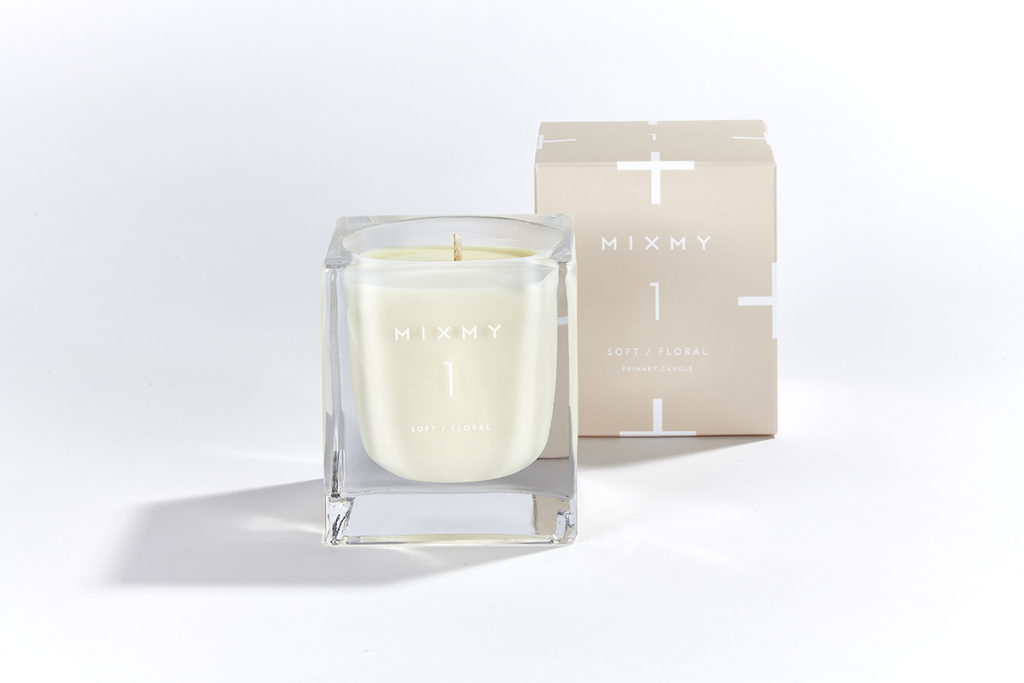 CARTON manufacturer Falconer Print & Packaging has spoken about its work with MIXMY, a new-to-market fragrant candle producer, to create a luxury packaging solution for a collection of primary candles and refills.
MIXMY is a new home fragrance concept enabling consumers to 'mix and match' primary fragrances together to create multiple 'Scent Destination' combinations. There are five primary candles, which can be burnt singularly or alongside each other, and five refill options.
The primary candles are presented in a bespoke 1kg glass container, which can be reused many times over. The candle refills are encased in packaging made from mycelium, a root-like organic fibre that is home-compostable.
Having worked with Falconer previously, MIXMY's founder, Vicky Bellerby, asked the company to create the packaging for the launch of the fragrance brand.
With the primary candles being heavier than most scented candles, initial consideration was given to the base of the carton, and making it strong enough to hold the weight. A usual crash-lock base would not work as it limited the amount of space available for artwork. Scented candles are said to require a 'substantial' amount of regulatory information printing on the carton. Falconer overcame this challenge by designing a double-lock flap base which would hold the candle securely, whilst maximising space available to print on.
Both MIXMY primary candle and candle refill cartons were printed matt on Incada Silk FSC 590micron material. The designs included debossing and unvarnished plus signs, meaning Falconer had to ensure the print alignment of every carton had to be perfect so each plus sign aligns when multiple cartons are merchandised side-by-side.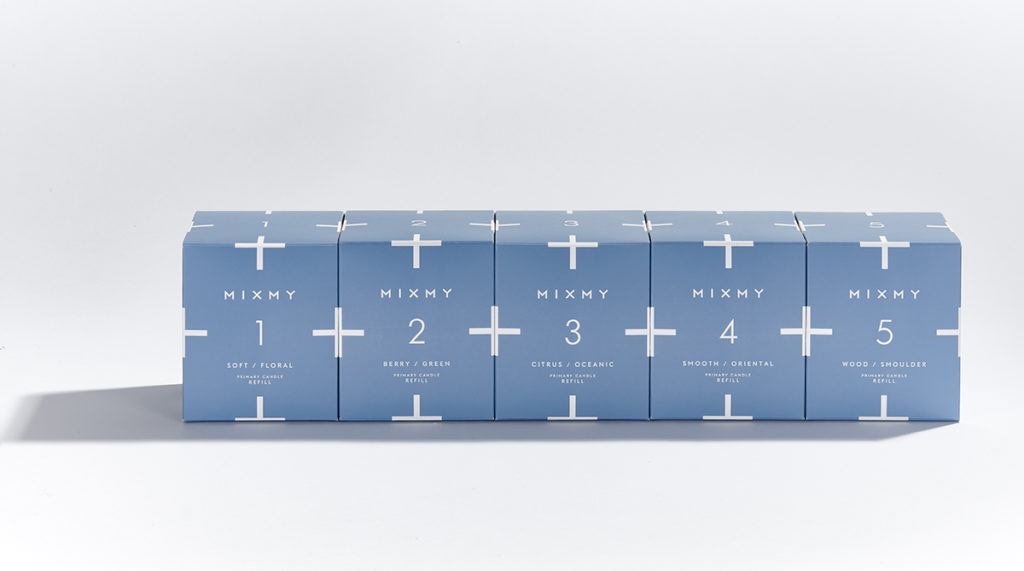 Vicky Bellerby said, "As Falconer had always provided outstanding service – both from a customer and end product perspective – the decision to use them to develop and produce my cartons was a no-brainer. I'm over the moon with the finished primary candle and primary candle refill cartons and inserts. They reflect the quality I was looking to achieve 100%, and play a huge part in the overall look and feel of the MIXMY brand and concept."
Falconer's Colin Pow added, "Working on this project really typifies what Falconer are all about – our customers get a solution focused personal approach that provides them with a service and product that is of the highest quality, while also creating real added-value. We wish Vicky and her MIXMY venture every success for the future."