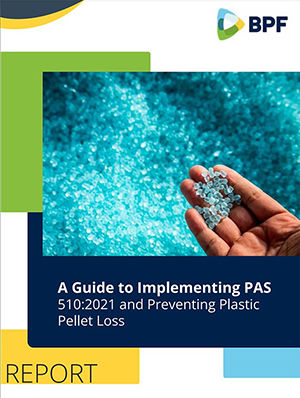 THE British Plastics Federation (BPF) has produced a new document to help firms implement Publicly Available Specification (PAS) 510:2021 — the world's first standard to help prevent the loss of plastic pellet, flake and powder to the environment.
The PAS was developed with the involvement of the Scottish Government, industry, NGOs and investors. It builds upon Operation Clean Sweep (OCS), an initiative to minimise the risk of plastic raw materials accidentally ending up in rivers, waterways and oceans.
The new document is intended to help companies become PAS-compliant, covering all the requirements a company needs to consider, from assigning responsibilities to operational controls and performance evaluation.
The guidance explains what site areas a risk assessment needs to cover, how often it should be carried out and by whom, with an example provided. It also breaks down operational controls into three categories: prevention, containment and clean-up.
An industry case study from Sealed Air is included, which has experienced 'quantifiable progress' in improving the way raw materials are handled on site. The BPF is encouraging other companies that implement PAS 510:2021 to submit details of their process to help create a platform of shared solutions.
Matt Davies, BPF head of public & environmental affairs, said, "Developing the world's first PAS standard to help prevent plastic raw materials ending up in the environment was something the BPF was very proud to play a key role in. Meeting PAS 510:2021 highlights that your company takes the responsible handling of plastic raw materials seriously.
"This new guidance is free to access, easy to follow and provides a wide range of resources to help companies meet that standard. It shows exactly what needs to be done to reassure staff, investors and customers that all necessary steps have been taken to minimise the risk of any spillages."