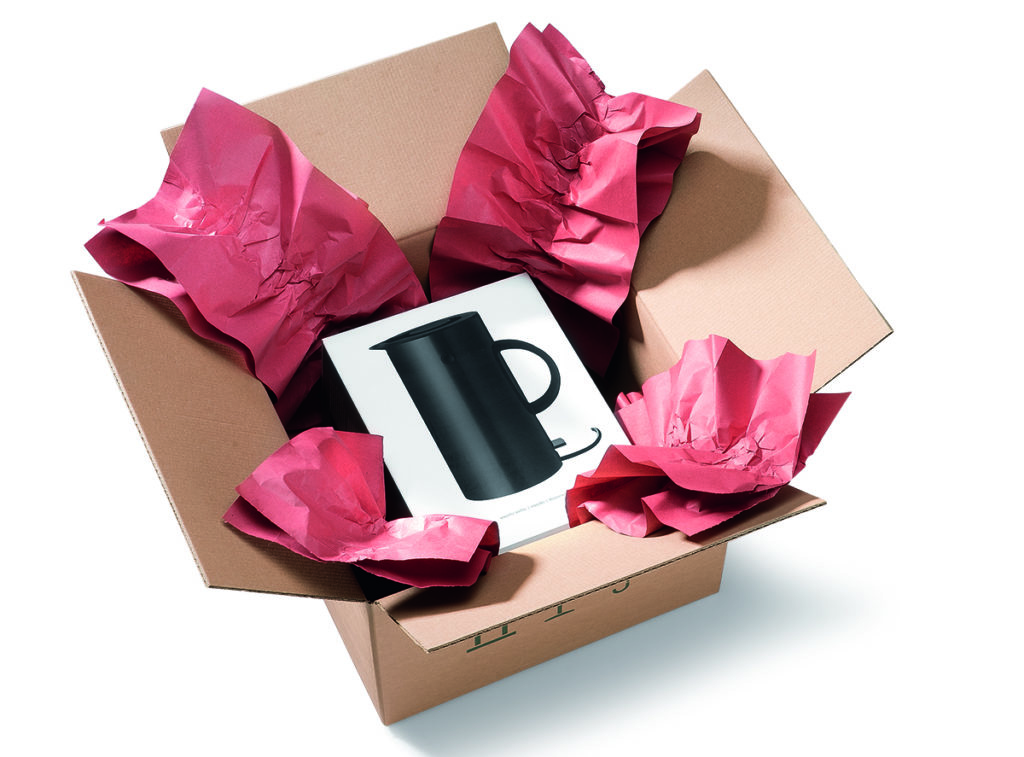 PROMOTIONAL FEATURE
SCOTLAND-based Ferrari Packaging and protective packaging specialist Storopack are celebrating a strategic partnership which has been benefiting customers for over ten years.
Ferrari Packaging, which operates three distribution centres in East Kilbride, Edinburgh, and Dundee is a family-run business with over 40 employees. The packaging merchant was founded in 2002 and considers Storopack as its preferred supplier of paper systems.
Ferrari has provided their machines and products to a wide variety of customers in sectors including fulfilment, e-commerce, and manufacturing.
There are many synergies between the two businesses including a mutually respectful relationship with knowledgeable and long-serving staff who share a very similar culture when it comes to providing their customers with unrivalled service.
Ferrari Packaging revealed that the quality, efficiency, and reliability of the Storopack products makes them very competitive. The company stocks a comprehensive range of Storopack solutions including the PAPERplus® range (a robust and tear-resistant paper cushioning system for heavy products), AIRplus® (air pillows for sensitive products), and FOAMplus®  (foam packaging that adapts to the contours of products and prevents transit damage).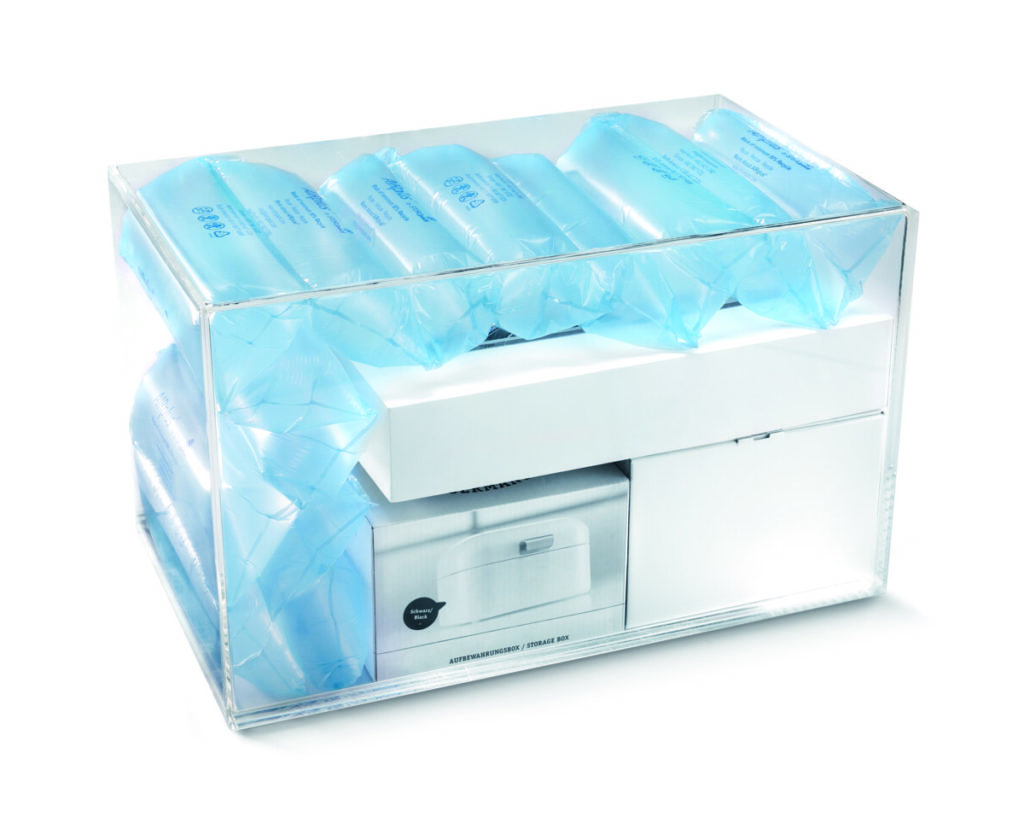 The most popular product is the PAPERplus®  Papillon, boasting a patented butterfly shape to offer optimal protection for small and medium-sized applications. Marco Ferrari, Branch Manager of Ferrari Packaging in Edinburgh, praised the 'diversity' of the system, saying, "Customers really like how it packs and cushions, and how the overall pack looks great as well. It is available in various colours, which makes it more attractive for cosmetics and retail companies."
Another popular option is the PAPERplus®  Track, which has the dual benefits of being both compact and fast.
As well as producing quality products that cater to all markets and budgets, Ferrari added that further benefits of working with Storopack include reliable engineering back-up, marketing support, and ongoing innovative applications which increase productivity and reduce costs.
Naturally in an era where sustainability is at the forefront of thinking, the environmental benefits of packaging products are an increasingly important consideration.
Many of Ferrari Packaging's customers have ambitious environmental goals, meaning that green credentials are often a crucial part of the brief.
This makes Storopack's paper products ideal as they are kerbside recyclable and made from recycled FSC paper.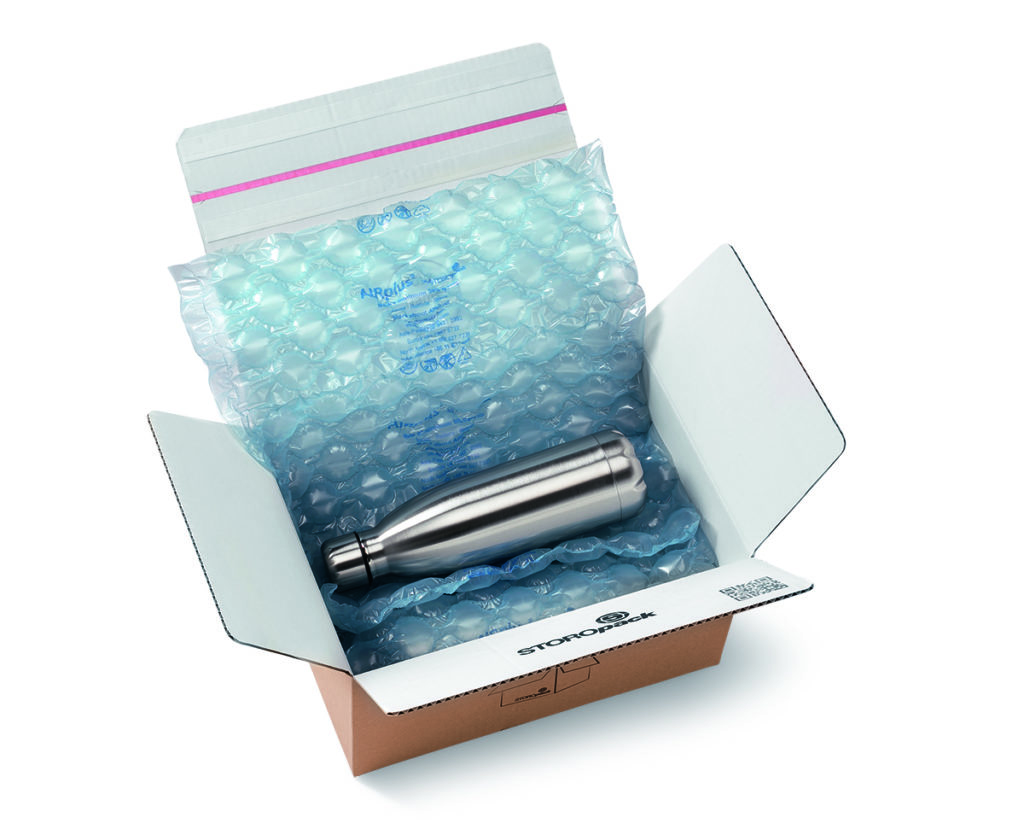 Earlier this year, Ferrari teamed up with Storopack as a member of the Big Blue Ocean Clean-up, an organisation which organises environmental clean-up projects, both on land and sea all around the world. Ferrari is one of several Storopack's customers who have partnered to help purchase an area of the Scotland Marine Nature Reserve to help tackle the climate emergency.
Marco explained that with more consumers buying goods online, especially since the start of the pandemic, the demand for paper products has never been higher. That intensifies the importance of having access to a large stockholding.
With three strategically placed distribution centres across Scotland, all stocking the same top-quality products, Ferrari Packaging is perfectly placed to meet even the most time-sensitive and challenging orders.
Offering free delivery, all three sites have their own fleet of vehicles and the benefit of being a family business is that customers can be assured of quick and honest answers to any enquiries.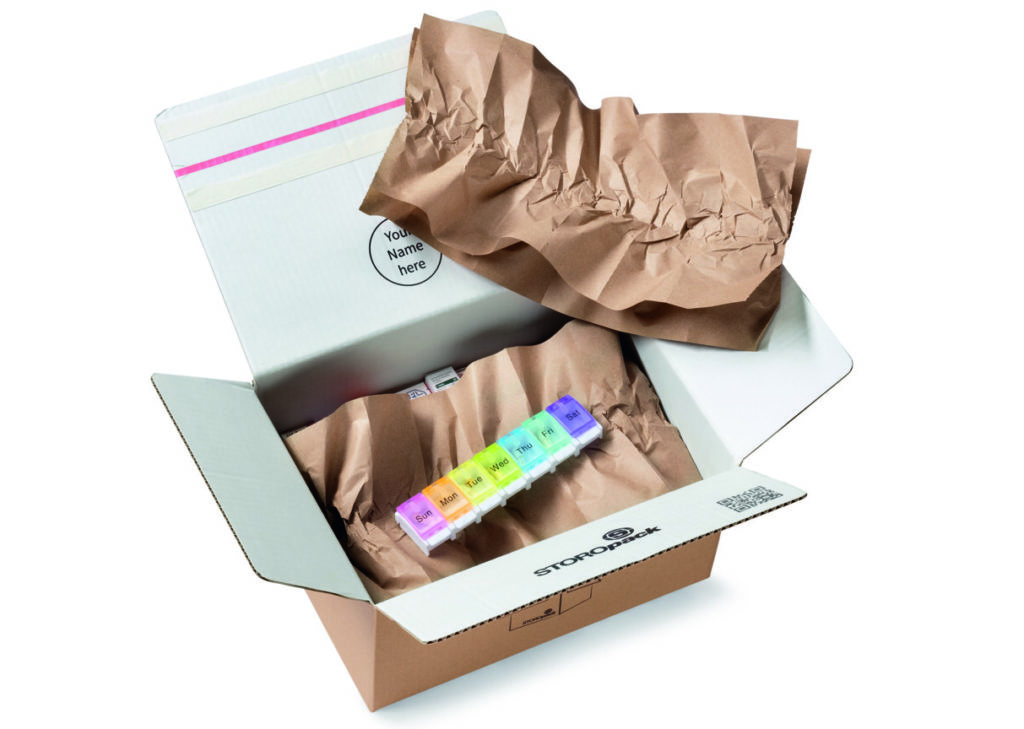 Marco Ferrari explained, "While distributors are sometimes seen as the 'middleperson' in transactions, experience proves that they are, in fact, a vital link in the chain when it comes to ensuring customers receive the best possible service and product."
With no minimum order quantities or values, Ferrari Packaging's flexibility means the business can supply whatever is needed.
The feedback from customers has been excellent. Marco cited one well established market leader in their field within Scotland: "The business has nine Storopack paper systems onsite at the moment," he said. "They changed their internal packing operation and wanted one packing machine per bench. This has resulted in increased productivity, lower pack costs, improved shipping costs, and moving from plastic to paper, meeting their environmental objectives within the business.   
Looking ahead, Ferrari Packaging believes the market will continue to be buoyant despite well documented challenges around fuel, energy, and material costs. The business recently acquired a company which was rebranded to Ferrari Luxury Packaging, highlighting its confidence in the future.
The firm sees plenty of organic opportunities for growth and working with the correct partner like Storopack ensures Ferrari can mitigate marketplace fluctuations and prosper alongside its valued customers.