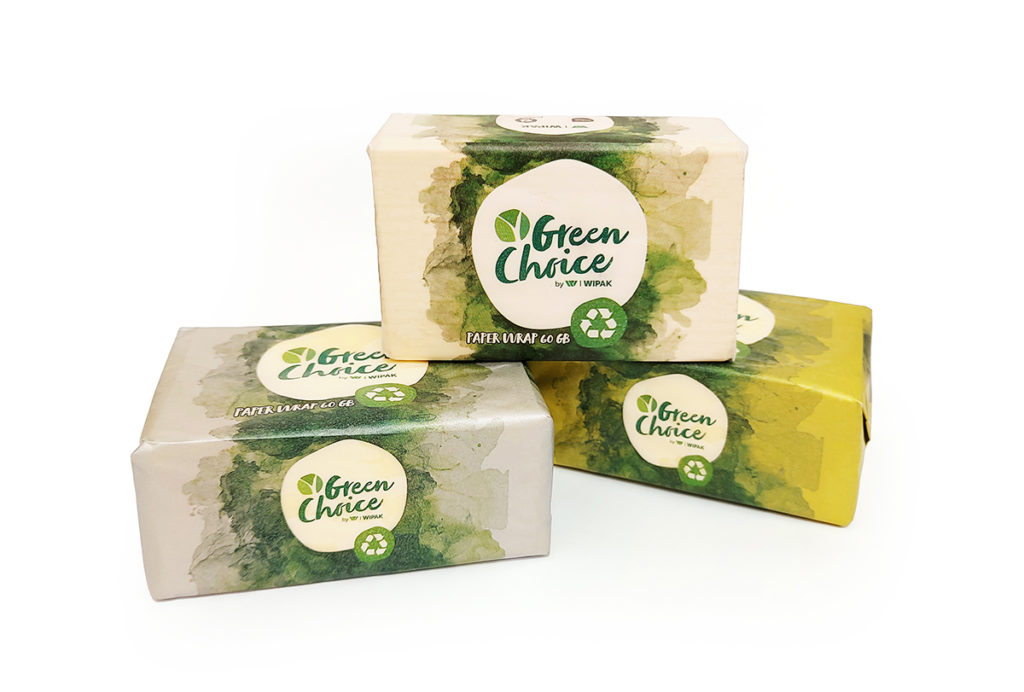 WIPAK UK is celebrating after its recyclable butter wrap was announced as the winner of the 'Innovation in Sustainable Packaging' category at the IDF Dairy Innovation Awards held in New Delhi this week.
The awards were hosted by the International Dairy Federation and are designed to showcase the innovative processes, practices and products in the dairy industry that improve efficiency and contribute to the UN Sustainable Development Goals.
Hery Henry, head of brand and sustainability at the Wipak Group, said, "For the packaging industry to make positive environmental headway, we need decisive action and disruptive sustainable solutions that challenge traditional methods. Wipak UK's recyclable butter wrap does just that.
"Unlike existing butter wraps on the market made of complex material structures, this consumer-friendly paper solution is aluminium-free and covered in highly advanced, ultra-thin coatings. This means the wrap is fully recyclable at UK kerbsides for the very first time and has a 68% lower carbon footprint versus a standard aluminium, low-density polyethylene and paper laminate."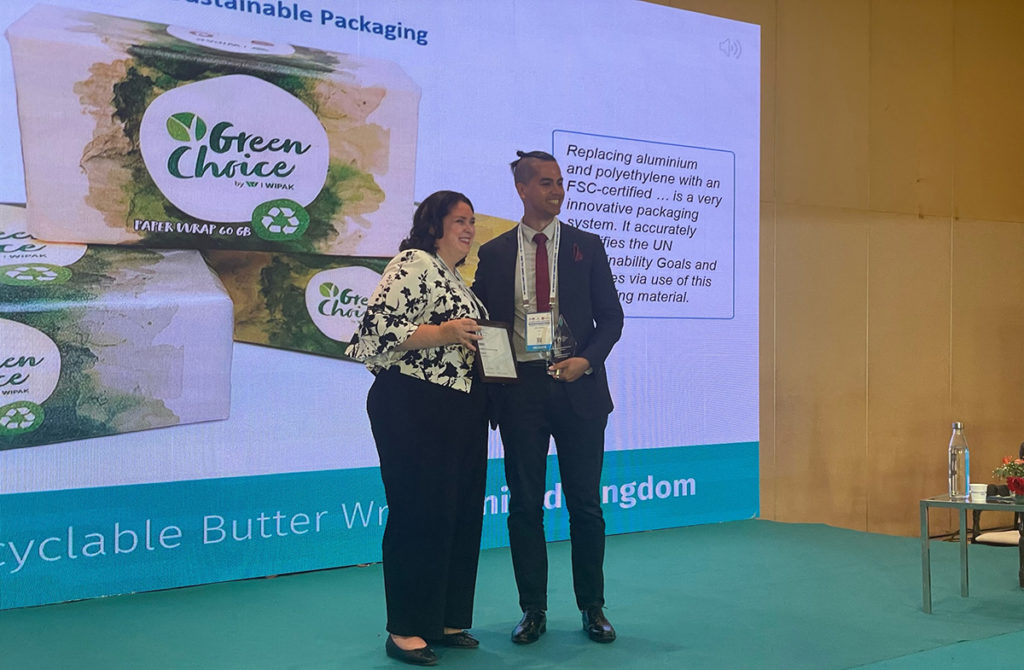 Made from renewable, FSC-certified paper, the butter wrap is described as having 'excellent' oxygen and water vapour barrier properties compared to standard paper, as well as 'superior' grease resistance. Developed in the UK, it can run on existing butter wrap machinery, and thanks to Wipak UK's sister sites in Europe and America, can be offered regionally too.
Hery added, "It was an honour to collect this notable award on behalf of the UK team, and to hear from important dairy actors from across the globe who are also aligning their businesses, products and services with the Sustainable Development Goals."