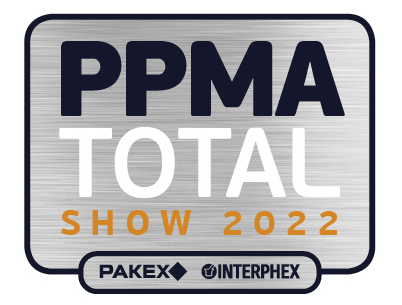 PPMA has announced the schedule of its three-day seminar programme, which will run during PPMA Total Show 2022 next week.
Entitled 'The Future of….', the free-to-attend seminars will involve presentations, interactive discussions and industry insights delivered by a range of organisations and  industry experts. PPMA organisers revealed the programme has been compiled specifically to address a wide range of issues facing UK industry, both today and into the future.
Topics include smart manufacturing solutions, next generation automation, IoT (Internet of Things) and business innovation, as well as workplace and employee wellbeing, cyber security, vision system integration, and robotics.
Delegates can also learn about the latest product compliance, anti-counterfeiting and import regulations, sustainable solutions, and new product testing, and gain advice on how to achieve processing and energy cost reductions.
The seminars will take place concurrently in Theatre 1 and Theatre 2 in Hall 5 at the NEC Birmingham starting at 10am each day on Tuesday 27th, Wednesday 28th and Thursday 29th September.
For more information, visit: https://www.ppmashow.co.uk/sessions-2022#/seminars/