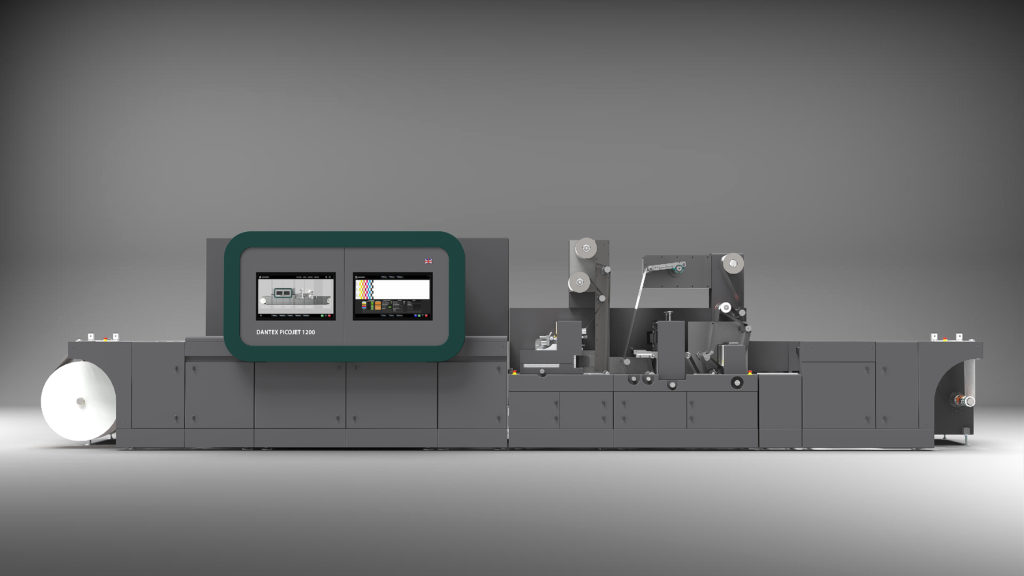 DIGITAL label press manufacturer, Dantex Group, has announced the launch of its next generation of Pico UV inkjet digital presses.
Described as representing a 'breakthrough' in digital press technology and design, the new look range features four modular print platforms from entry-level to full hybrid, 8-colour and high-speed models.
Having been in development for the last two years, the range includes the PicoColour HD 1200, PicoJet 1200, PicoJet 1200i, and the flagship high-speed model, the PicoJet 1200s.
Dantex Group explained each press is based on a modular design incorporating inline finishing and a new touch screen operating system.
SuperWhite technology and DecoTactile is included as standard. Dantex said Superwhite is capable of producing a white ink opacity up to 92% in a single pass, while DecoTactile can create a range of textured embellishments to 'enhance detail and add vibrancy' to print. The presses also offer three new additional colour options of orange, violet and green.
Ben Danon, Dantex Group CEO, said, "After several years of unwavering commitment, I am proud to launch this incredible industry-changing solution for the digital label market. Developed in-line with our philosophy of always providing the market with the most modern high-tech equipment, Pico will now offer our customers an incredible new experience, whilst ensuring the highest quality results are achieved every time.
"This defining moment takes us even deeper into digital technology and confirms our ongoing commitment to the digital label industry."