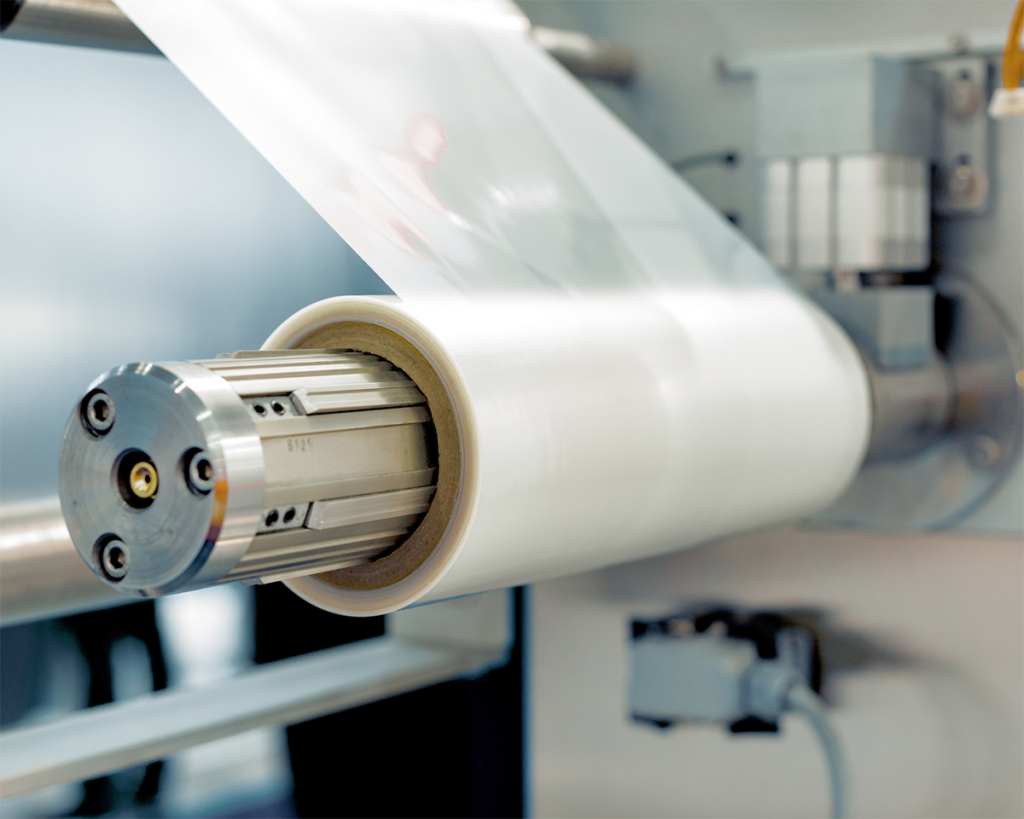 MATERIALS science company VOID Technologies has announced it has received RecyClass approval for its VO+ cavitation tech, developed to accelerate the transition to more sustainable flexible packaging by reducing the amount of solid plastic in polyethylene (PE) film.
VO+ is described as an 'extensively patented cavitation technology' that replaces solid plastic with micro and nano-scale air pockets to create products with a reduced environmental footprint, without any gas injection or heavy mineral fillers.
The films are produced by blending the masterbatch with PE as part of the film extrusion process, before the film is MDO stretched. VOID explained the orientation process causes the VO+ additives within the masterbatch to separate from the primary polymer to create a non-breathable nano and micro-voided structure. The combination of MDO and cavitation is said to lead to improved film performance including puncture, toughness, and high opacity via light diffraction without the need for TiO2.
VO+ PE films have low density – even when very high opacity is required – meaning the films will always float in separation systems, VOID added. Additionally, during the recycling process, VO+ films will turn from white to clear and will retain similar properties to recycled PE resins.
RecyClass Recyclability Approval confirms that VOID's 'VO+ Masterbatch Technology' will not have a negative impact on current European PE flexible recycle stream.
"VOID is at the forefront of developing innovative and commercially scalable technologies to support the packaging industry's drive towards greater sustainability," said James Gibson, VOID Technologies' CEO and co-founder. "The RecyClass Recyclability Technology Approval is the flagship validation programme in the EU, and we're delighted that VO+ Technology has secured approval status.
"We now look forward to working alongside film producers, packaging machinery manufacturers and end-user brands to harness the capabilities of VO+ Technology."
VOID's VO+ PE Masterbatch technology has been developed for use in polyethylene Machine Direction Oriented (MDO) film for use in a range of applications such as laminates, frozen food, wicketed bags, and flow wraps for confectionery.