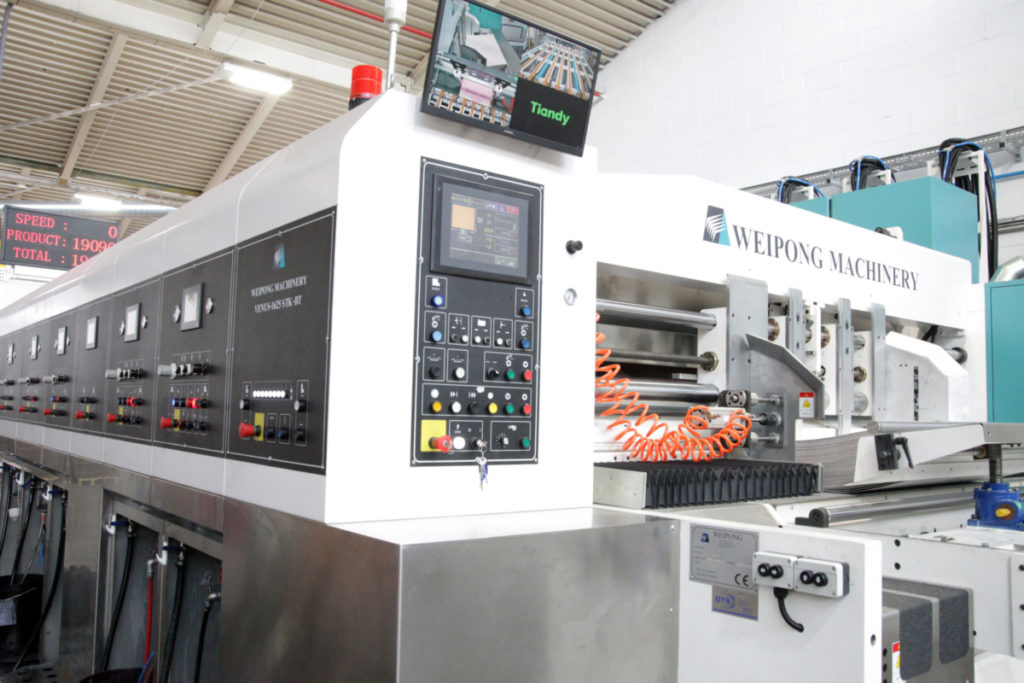 WEEDON PSC, a manufacturer of e-commerce packaging, corrugated packaging and Point of Sale (POS) displays, has announced it has bought a new six-colour HQPP (High Quality Post Print) Weipong flexo-printer.
The machine, which marks the company's largest ever equipment acquisition, has been installed at its Hednesford site in Staffordshire.
Weedon PSC revealed the investment was prompted by the need to increase print capacity to meet demand for packaging to support recent growth in e-commerce as well as developments towards more sustainable packaging.
The firm explained the Weipong will print sheets bigger than Weedon PSC's two existing TCY printers, enabling the production of a wider range of packaging and displays.
The machine will print both sides in one pass (four colours on one side, two on the reverse), described as making it 'ideal' for e-commerce packaging and Retail Ready Packaging with printing inside the box. It can also apply a coating on the inside of a box.
Weedon PSC had to remove walls at its factory and reposition existing equipment to install the Weipong.
MD John Weedon said, "The acquisition of a Weipong flexo-printer follows significant expansion over the last year or so and represents the largest single investment in our company's history. The demand for corrugated packaging is rising, partly as a result of the growth in online shopping accelerated by the Covid pandemic. But we are also seeing an increase in customers switching to coated corrugated board as a greener alternative to plastic packaging, especially in markets such as fresh produce and automotive components.
"The packaging industry is having to make some major changes to accommodate new trends. In our case things are pretty extreme – we had to demolish part of our factory to accommodate new equipment to keep up with demand!"