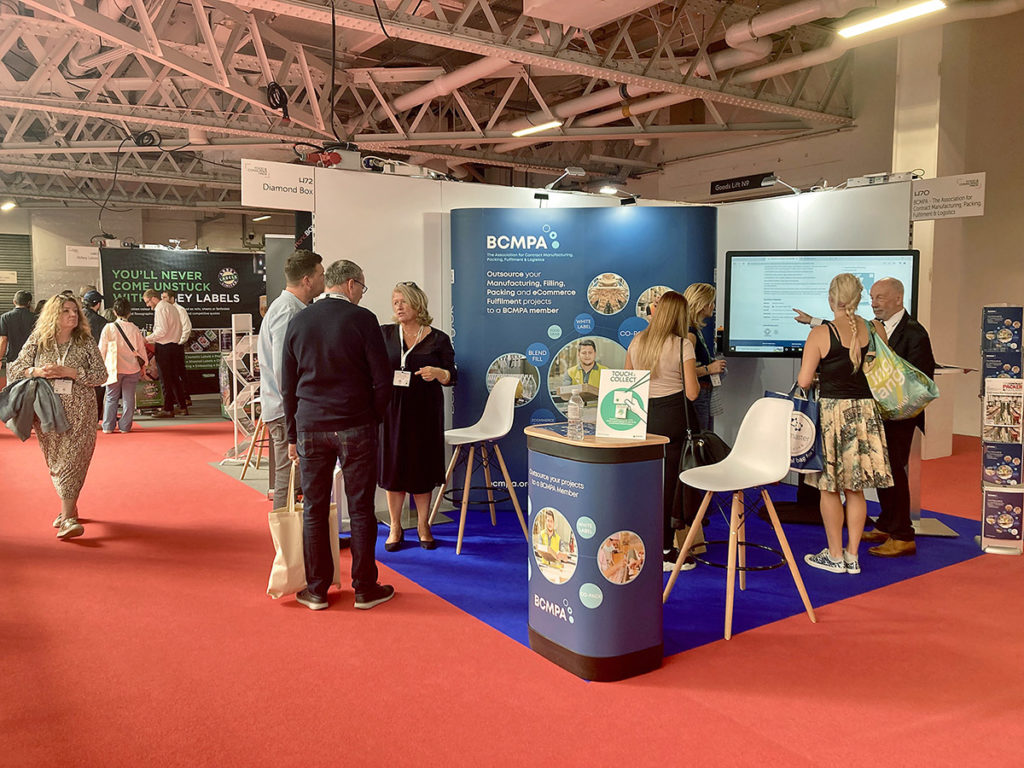 THE BCMPA – the Association for Contract Manufacturing, Packing, Fulfilment and Logistics – has hailed the success of the inaugural London Packaging Week show held at Olympia.
The organisation reported 'significant interest' expressed in forging collaborative partnerships between brands, retailers and outsourcing providers.
The association added that it saw a large number of visitors to its stand, and along with four of its members – Fillcon, Prolog Fulfilment, Sirane, and The Silver Crane Co – enjoyed a 'very busy' show. Collaboration was a core theme, with many businesses now seeing the value provided by outsourcing and the role of the BCMPA in supporting this.
Emma Verkaik, membership & marketing director of the BCMPA, said, "We are delighted with the success of London Packaging Week in helping promote the key role outsourcing plays for businesses, particularly given the challenges of today's global supply chains. With the current strategy of onshoring, resulting in the return of production and sourcing of many goods to the UK, our members are playing a pivotal role in ensuring products hit the shelves or arrive at consumers' homes exactly when they are needed."
BCMPA member James Coleman, business development director at Prolog Fulfilment, added, "This was a really good show for us, with high-quality visitors from start-ups to established e-commerce brands interested in our fulfilment services."
Chris Kelly, general manager at Fillcon, added, "With our expanding capabilities for cosmetic filling into sachets, tubes, spouted pouches and bottles, London Packaging Week proved the ideal show to demonstrate the variety of sampling solutions for the cosmetic and health and beauty market. We are delighted with the leads we have received and have already booked our stand for 2023."