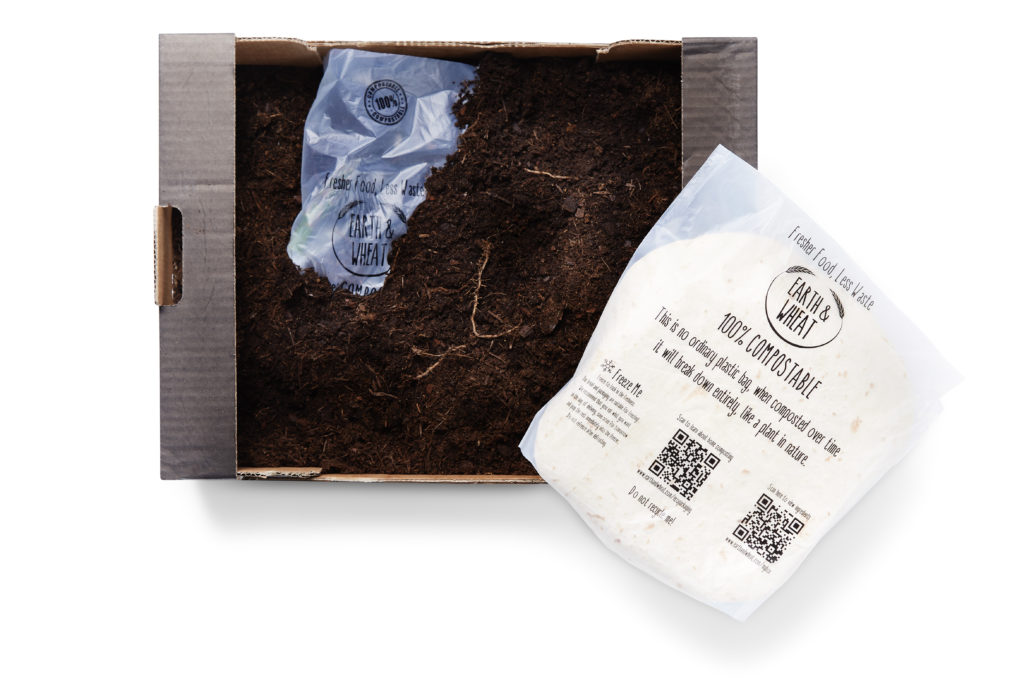 THE UK's 'first' wonky bread box is to utilise home-compostable bags from KM Packaging to make the offering more sustainable.
Earth & Wheat is behind the bread box, with the firm helping UK bakeries to reduce food waste by delivering 'perfectly tasty, fresh bread' to customers that would otherwise have gone to waste due to appearance standards or overproduction.
The home-compostable C-Bag from flexible packaging and lidding films supplier, KM Packaging, are said to meet Earth & Wheat's required eco-friendly and sustainable requirements, whilst also allowing prints to be put on the bags for branding purposes and the bags to be compatible with the firm's automated bagging machines.
Previously, Earth & Wheat had used plastic bags, which was considered incompatible with the brand's values. Earth & Wheat founder, James Eid, said, "Our mission is to reduce food waste in the UK, and we're always looking at innovative ways to become even more sustainable. By using home compostable bags in our bread boxes, we have found a great alternative to using plastic."
KM Pack said that the new bags will disintegrate in a compost heap and then biodegrade into carbon dioxide (CO2), water and biomass, leaving no harmful residue behind. The bags have TUV certification, which was developed to guarantee complete biodegradability in garden compost heaps and other slower-paced processes.