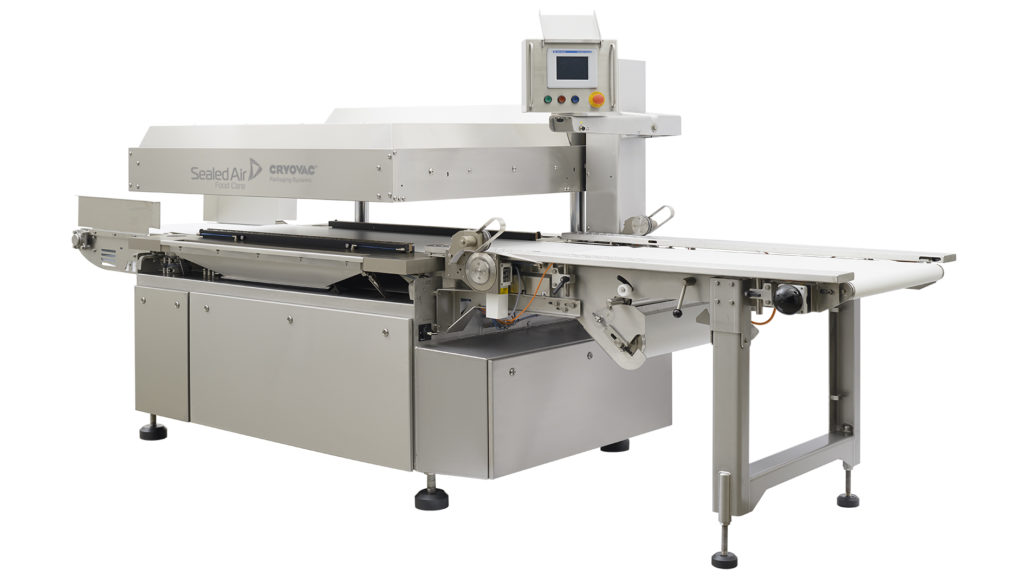 PROMOTIONAL FEATURE
Global supply chain disruption has led to meat processors increasingly embracing a 'touchless' trend of packaging automation. Stephanie Poole, Senior Business Development & Retail Manager, Food Care NW Europe at Sealed Air explains why it's a trend that will long outlast global uncertainty.
During the past two years, supply chain problems have intensified the challenges that meat processors must overcome to maintain operational continuity and meet customer demand. Minimising waste, increasing efficiencies, maximising food safety and optimising productivity have become even more critical to protecting reputations, sales and margins. At the same time, companies have had to deal with labour shortages. It's the combination of these factors, along with ever-changing market demands, that's driving a new trend for touchless packaging automation. Meat processors are investing in intelligent vacuum packaging systems that reduce manual touchpoints to limit the reliance on labour, while also improving speed, safety and sustainability.
Reducing the reliance on labour
Labour availability and reliability have been significantly affected by the global pandemic. This has meant it's been more difficult to plan production schedules and often led to compromises during packaging. If labour has been in short supply, any available resource will often be prioritised for core meat processing tasks. The downside is that this can cause bottlenecks in the packaging area, as packaging lines are under-staffed and fail to synchronise with the pace of processing outputs.
Delays during packaging can pose a risk to meat quality and safety, leading to increased levels of waste and potential threats to consumer health. Similar problems can also occur through human error, with poor packaging caused by staff rushing to clear backlogs.
Automated vacuum packaging systems solve these problems, by replacing human touchpoints with high-speed automation that delivers consistent throughputs. Systems can be seamlessly integrated into processing lines to ensure they are set at the right speeds to keep pace with the wider production schedule. The touchless trend has longevity beyond labour shortages, because reducing manual touchpoints can also minimise the risk of errors and waste, which can be caused by fatigue from repetitive processes. Automated vacuum packaging systems deliver high levels of accuracy and consistency, ensuring meats are tightly and properly packed every time.
Faster packaging 
Vacuum packaging systems such as CRYOVAC® brand VS2X and VS9X have been designed to increase packaging speeds. Key features such as automatic bag loaders, neck guides, cutting systems and electric conveyors combine to optimise the speed and flow of products through the packaging process. These remove human touchpoints and minimise manual interventions to enable more fresh, smoked, or processed meat to be packaged per minute.
Automated vacuum packaging equipment also provides greater control over how quickly meat moves through the packaging stage. They can better align packaging with other parts of processing and benefit from a higher degree of predictability and reliability when it comes to planning production schedules.
This element of touchless packaging automation is about much more than speed and is another reason the trend has huge growth potential. Optimal positioning of meat during packaging helps achieve more consistent skin-tight vacuum wrapping and sealing to enhance food safety and minimise material usage and wastage.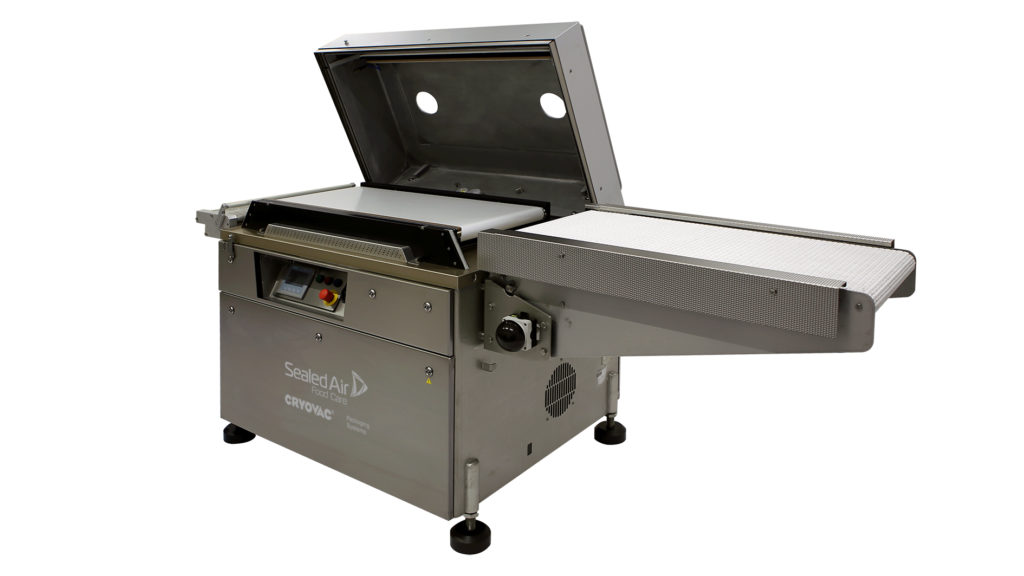 Enhanced food safety
Touchless packaging automation further improves food safety by limiting the presence of people in the packaging area and minimising the handling of meat. Fewer manual touchpoints provide meat processors with greater control over hygiene practices. Equipment components and surfaces can be subject to deep intensive cleaning and robust hygiene inspections. Automated vacuum packaging systems feature open areas and no dirt traps, as well as quick release mechanisms for easy access.
Improved sustainability
Vacuum packaging systems can also deliver greater levels of energy efficiency. Equipment such as VS2X and VS9X use an UltraSeal® sealing system, meaning water is not required to cool the sealing bar. This system also optimises temperature control to reduce energy consumption.
Power requirements during start up can also be reduced by electrical interfaces, which enable vacuum pumps to be controlled remotely and start up times to be decreased. Wasted energy is also minimised through automatic power saving facilities.
Being more energy efficient can prove advantageous for meat processors on two fronts. First, it can satisfy demand for products with a lower environmental impact. Second, it can enable companies to address rising operating costs.
Meat processors are seeking solutions that have the flexibility to deliver on multiple levels. Taking this approach enables them to make more long-term investments, which will complement all parts of their operation to holistically optimise performance, productivity, and profitability.