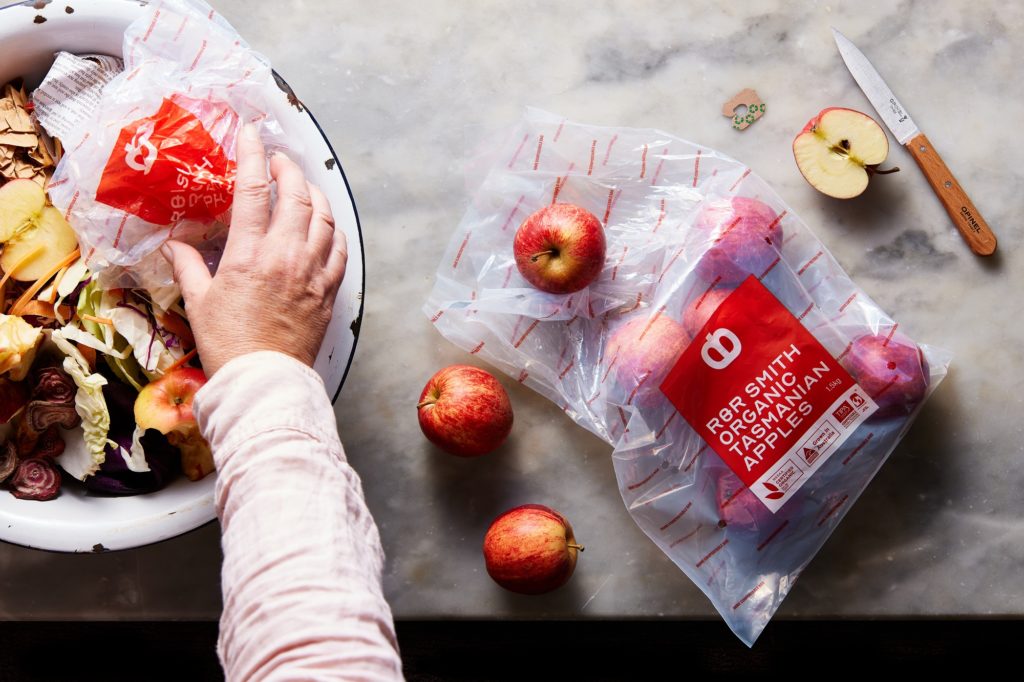 GOVERNMENTS must look beyond just recycling materials in the fight against plastic waste, the CEO of TIPA has told Packaging Scotland.
Daphna Nissenbaum, who co-founded the global compostable packaging business alongside Tal Neuman in 2010, warned that governments around the world must 'think outside of the box' and utilise the innovation that is already there for them to adopt.
"Scotland is leading the way in the UK with its (impending) deposit return scheme," Daphna said. "I think this has to be the model; governments must acknowledge that it's not just one solution (that's required) – it's not just recycling, or compostable packaging, or paper; we need a few solutions to handle what is a huge, huge problem."
TIPA creates compostable films which emulate the properties and functionality of conventional plastic materials, made from a blend of fully compostable polymers. The firm explained that 'very few' councils recycle flexible plastics because they are 'too light' to have much value and get clogged up in recycling machines. However, it added, that the materials often end up in recycling streams anyway causing millions of pounds of lost revenue as machines have to be stopped to get them out.
TIPA focuses on the food and apparel industries, with Daphna saying demand primarily stems from fresh produce, bakery, dry foods, and a variety of solutions in the apparel industry.
"Compostable packaging solves the end-of-life problem," she continued, before explaining how it can be disposed of as compost to naturally break down back into the soil. "I'm not saying everything needs to be compostable; but for flexible plastics, which can't be recycled, it's a solution that's not just kicking the can down the road."
Surveys by TIPA indicate that the public has a good understanding and desire for compostable packaging, with Daphna adding that the responsibility for lack of uptake on the alternative packaging lies with government.
"There are packaging solutions already on the market showing success; we just need government to adopt it and make it part of their structure," she continued.
Daphna explained that there are various reasons for the public's increasing appetite for compostable packaging, one of which being its simplicity – with her noting the increasing 'confusing' manner of recycling, namely in the number of different bins and rules.
"Once you understand that compostable packaging is like any other natural creation, such as the orange or banana with its peel, and the consumer understands that their food product is being packed in a similar way, it's intuitive for them to then say: 'OK, this is food; food goes into the organic waste stream'.
"We're all going to wake up and understand that recycling is not the answer; we can't rely on just one thing and assume it will work. Governments need to think outside of the box and accept that innovation is there to be adopted; there's (alternative) packaging already out there and its working."
It was recently announced that Australian organic apple supplier R&R Smith has adopted TIPA's home compostable solution to package 1.5kg bags of Pink Lady and Royal Gala apples. The move was described as positioning R&R Smith as Australia's first organic company to use fully home compostable packaging. With this shift, the company's entire produce pack – including packaging and any apple remains — can be decomposed in a home compost or sent to industrial compost in a FOGO bin.
TIPA also confirmed that successful trials of its compostable packaging will see the company's films act as a liner for Italian tray sealer equipment specialist G.Mondini's paper packaging solutions. The partnership will see G.Mondini offer paper-based, compostable Paperseal solutions optimised for wet, chilled, frozen and fresh food products. The TIPA film will help to create a barrier against oxygen, moisture and humidity.