By Stephen Shortland, managing director at New Vision Packaging Limited
Chances are, when you read the word 'cartonboard', your first thoughts conjure up images of supermarket shelves stacked with identikit boxes. Sure, some of them might be printed with nice colours or feature an image of the carton's contents so you know what you're getting, but that's not terribly exciting. At New Vision Packaging, we think that's a crying shame. Cartonboard packaging has so much more to offer, but after decades of dreary boxes filling up store shelves, we understand that this might be difficult to imagine for some.
At a time when supply chain chaos is stretching cartonboard supplies thin, it pays to imagine! You need to make the most out of every scrap of board you can find to produce packaging that wows. The costs of sticking with tired, functional packaging are high, but the rewards of creativity are higher. That's where we come in!
A word on cartonboard chaos
Before we demonstrate all the amazing things you can dream up with a bit of cartonboard and a little imagination, it's worth discussing the supply chain situation at the time of writing. If you have any experience in the packaging sector at all, you don't need us to tell you what the events of the last few years have done to cartonboard supplies.
A cocktail of Brexit, pandemic disruption, and plastic taxes limiting the viability of alternative materials has strained board supplies like never before. While supplies of cartonboard are more stable now, to say we've seen cartonboard chaos is putting it mildly, with many big players in the industry quoting eight or nine-month lead times on production jobs.
Here at New Vision, we're still able to honour our eight-week lead time on jobs utilising standard materials – one of many perks of having a hand-curated list of suppliers – but it's still a good idea to make the most out of your packaging real estate.
Trained for success
One thing that'll put a smile on anyone's face is receiving a gift. And a huge part of that experience is the packaging. Take the work we did on The Flying Scotch Dram project. A collection of whiskies delivered in a plain carton makes a thoughtful gift for the whisky lover in your life, but wouldn't it be even more special if it arrived in an extraordinary package? Put it this way, if you're a consumer and you see one gift set that's packaged in bog-standard board with plastic windows, and another that's packaged like this…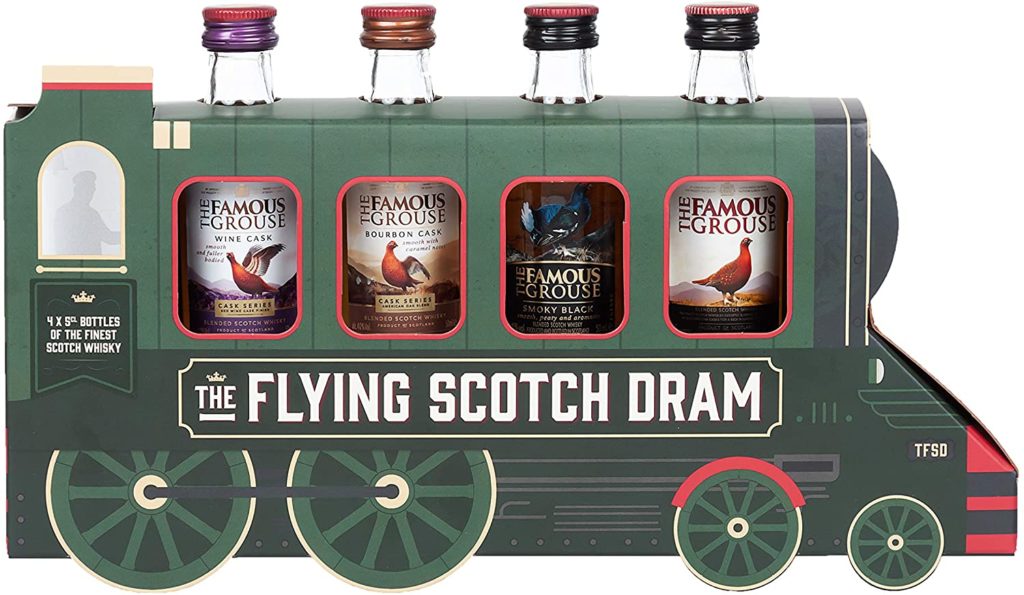 …which would you choose?
For the avoidance of doubt; yes, that is cartonboard you're looking at! Specifically, it's an outer box shaped like the world's most famous locomotive, The Flying Scotsman, exquisitely printed with four colour lithography and an all-over water-based varnish, finished with a high build spot gloss varnish for extra vibrancy.
Making the tired inspired
Of course, your packaging doesn't have to be wholly innovative to be show-stopping. By adding some opulent details to what you might otherwise call a 'standard' cartonboard box, you can create effective, engaging packaging that provides a satisfying opening experience. For an example of what's possible when you redefine your idea of 'standard', look no further than our work for Beauty Secrets, a premium cosmetics brand.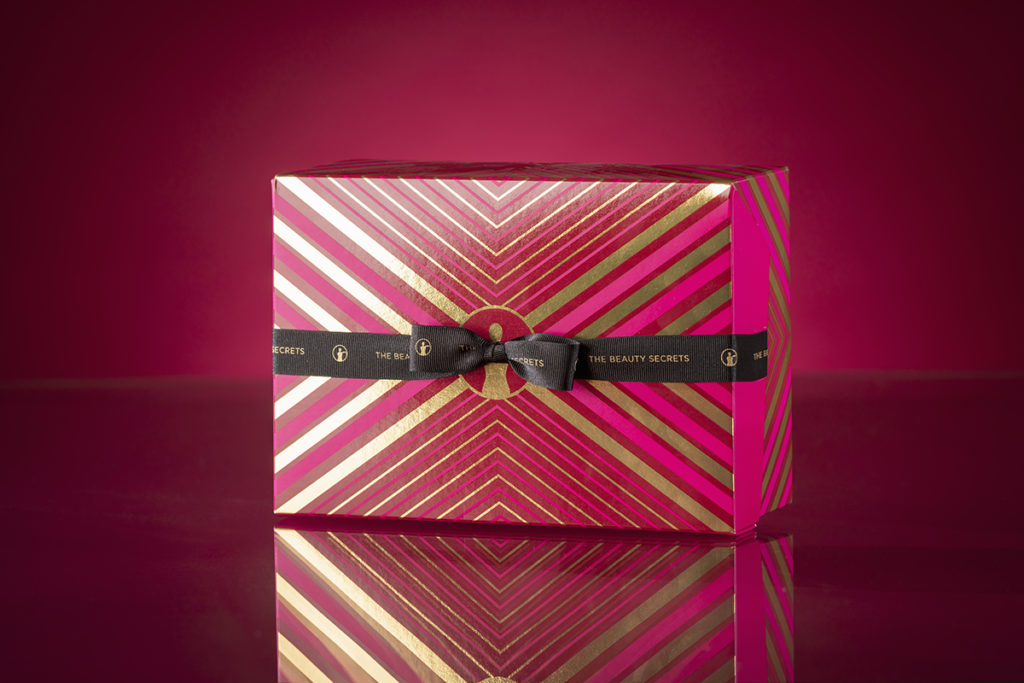 This spectacular package was made with gold metallised board and printed with red and pink colours for a glossy finish that allowed delicate gold detailing to shine through. The exterior was finished off with a ribbon, which we also supplied. The luxurious feel of the packaging was designed to carry through into the unboxing experience, so we used a metallised gold top card to cover the plastic vac-form reliefs which held the products. Apertures in the gold card revealed the products, turning the open box into a delightful display case.
This approach also helps us get things done decisively. Our cartonboard expertise meant that the Beauty Secrets project went from concept to shipping in just five weeks! Time has always been money, but these days, it's more valuable than ever.
All of this was made possible by our combination of cartonboard expertise and design skill. Cartonboard offers a skilled designer complete freedom to come up with something truly special. It lets you, as a brand, use every tool at your disposal to tell your story.