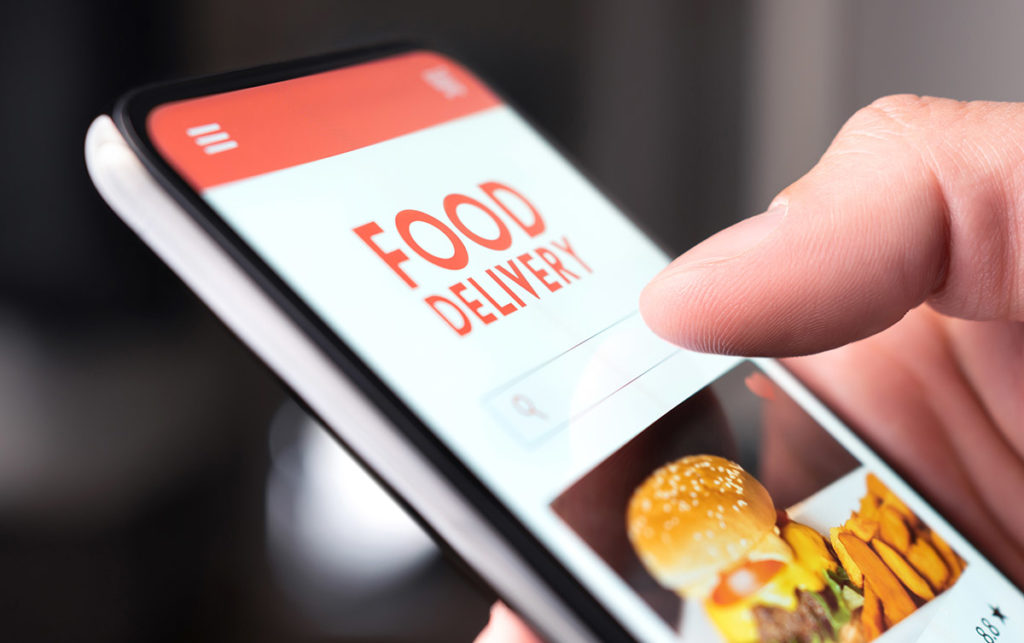 By Daniel Schwitzer, director of communications & sustainability, amipak
WE'VE all ordered our favourite cuisine from a local restaurant but found it cold when it arrived on our doorstep. Scenarios like this are not uncommon, and on top of ruining the dining experience they can also tarnish a brand's reputation in what is a highly competitive market. And that's why packaging has fallen under the microscope, again.
We have moved well beyond just the bare practicalities of packaging – it's not just protecting the product inside, but the good name of the business. Companies must seek packaging solutions that keep food warm, hygienic, presentable, and ready to eat from the kitchen to the plate. These once aspirational pre-requisites are fast becoming industry standard.
Delivery accounted for £2 in every £10 spent on food service in 2021 and this is a trend that shows no signs of slowing, some of the sector changes during the pandemic resulted in big wins and huge shifts, and Britons continue to tap into these new and permanent conveniences. So much so, that the sector is expected to surpass an eye-watering valuation of £13.3bn later this year.
With former commuters continuing to take advantage of flexible or home working arrangements, outlets are increasingly aware of the standards of their rapid delivery game.
Empowered consumers, who continue to raise the bar, shop anytime and anywhere, meaning companies must get products to consumers where and when they want them, to stay relevant. To compete.
Appetite for change
Gone are the days when restaurants and takeaways could drop their foods in a hinged polystyrene container, hand it to a driver, and call it job done. There is simply too much competition for this approach. We can now order precisely what we feel like eating, seamlessly, and have a hot meal delivered within 30 minutes without ever leaving the front door – a luxury once reserved for the ultra-wealthy and now available to all.
The choices made are no longer just about taste, price, or convenience. Consumers are more educated than ever when it comes to sustainability and the environment, which plays on their conscience.
There is a growing hunger for foodservice operators and food-to-go retailers to do more to help people make the right choices. From protecting food from harmful bacteria to promoting your brand, pairing with the right packaging partner can bring your business many benefits.
There are countless touchpoints on the food delivery journey that can make or break an experience. The final one is the quality and care with which the food is packaged. We're huge advocates of testing production, packaging, and service in situ at amipak. With your chosen solution in place, ask yourself whether it is a quality experience? Is it convenient? And is it at a price that has value?
Hot food should be hot, cold food should be cold, and both should be packed to a brand standard that is better than, or equal to, a restaurant itself.
Food must be packaged in a way that travels well and is as good as a restaurant. Afterthoughts such as steam, condensation, varying temperatures, and motion can all take their toll on delivery items. Our advice? Plan your menu for delivery. Box up your menu items in our brown leakproof range, for example, and head home with a couple of colleagues. Then take a black marker pen and strike through the dishes whose integrity doesn't hold up.
This range will preserve the optics of the dish and help maintain quality, freshness, and temperature. We can help you make sure there is no trade-off in terms of experience when it comes to ordering food for delivery.
Leave nothing to chance
With box-bagged, traffic-dodging deliverers looking to keep food warm, hygienic, presentable, and ready to eat from kitchen to customer plate, there is no getting away from the fact that you have less control over a customer's experience with delivery. Added to that, there are fewer opportunities to turn the experience around should anything go wrong because you are not there.
From a family-style pizza to a multi-course high-end dining experience, packaging must look great from the get-go. Some of the most desirable takeaway food is served in our easily customisable table-ready packaging.
Packaging that maintains the food's same beautiful look and feel, helps fulfil the versatility of your menu, standardises portions, and drives the overall aesthetic you're working to.
Our Flustix plastic-free brown leakproof range for example not only lightens your environmental weight but also balances innovation with functionality while safeguarding your bottom line.
While many manufacturers use a compostable PLA lamination and claim their products are fully recyclable, this can only be achieved in specialist facilities. amipak uses a water-based grease and moisture resistant coating and a unique webbed-corner construction to deliver its leakproof credentials.
The range, which is also breathable, odourless, microwavable, customisable, and space-saving, is designed to fit into a businesses' existing waste management system. With spoilage and spillages reduced to a minimum, you can also add exposure to microorganisms, pests, and absorption of external odours to the list of issues eliminated through using the coveted range.
We work with your specific menu and customer needs to develop a shortlist of options that can be used in a variety of ways. With tight kitchen spaces and even tighter budgets, it should only take a handful of our packaging products to fit your full menu.
It's clear that operators have already started blurring the lines between online and offline dining decisions and companies must adapt to cater to consumers in a drastically changing industry. The focus should be on creating different, better, and special food delivery experiences through high-quality and sustainable solutions.
Over a decade from its development our flagship range continues to be a fast market mover, despite the changing nature of the way the world eats.