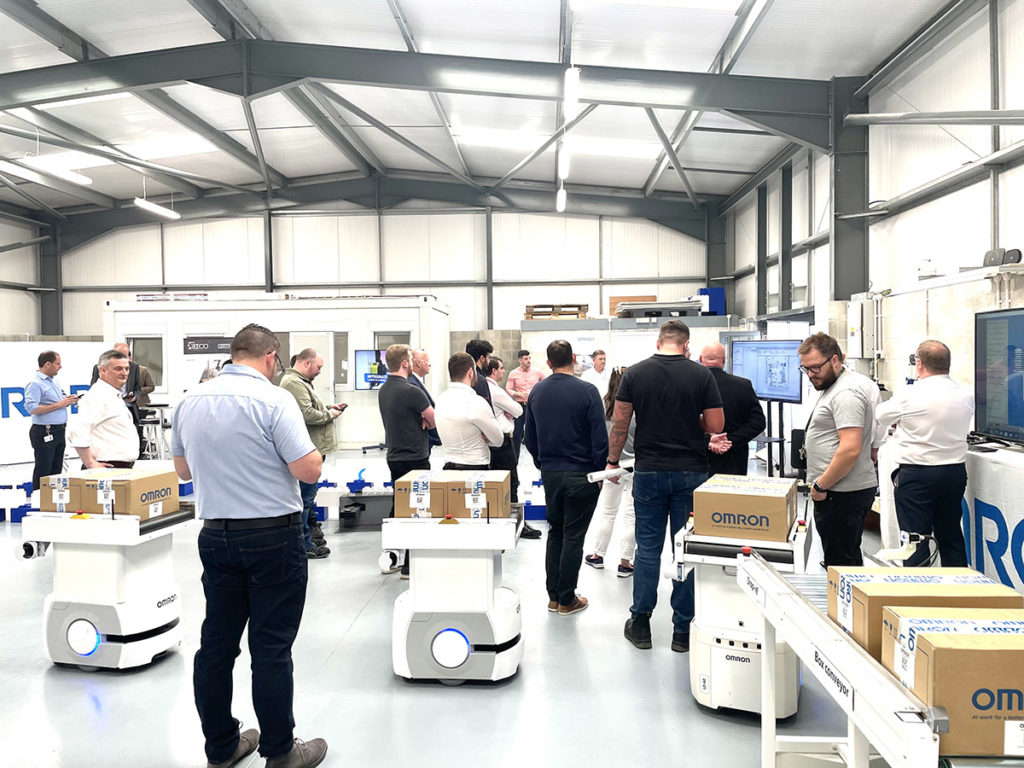 OMRON has hailed the success of its European Flexible Manufacturing Roadshow, which came to the UK this week to demonstrate the 'factory of the future'.
Reeco Automation's new Autonomous Mobile Robot (AMR) Centre in Bradford was the location for the event, with over 75 guests from manufacturers across the food & beverage, automotive and pharmaceutical sectors receiving inspiration for their manufacturing lines.
The demonstration area allowed visitors from brands including Unilever, Procter and Gamble, Carlsberg and Morrisons, to experience large-scale human-machine industrial automation solutions to address some of the challenges affecting manufacturers, such as palletising, transportation and traceability.
Featured at the roadshow was OMRON's fully autonomous mobile robot (the HD-1500) for heavy loads of up to 1,500kg, a variety of palletising and autonomous material transportation solutions, and the RB1200 cobot palletiser. Also on the agenda was box to pallet transportation, box to mobile robot top conveyor, and conveyor to pallet with OMRON cobot solutions.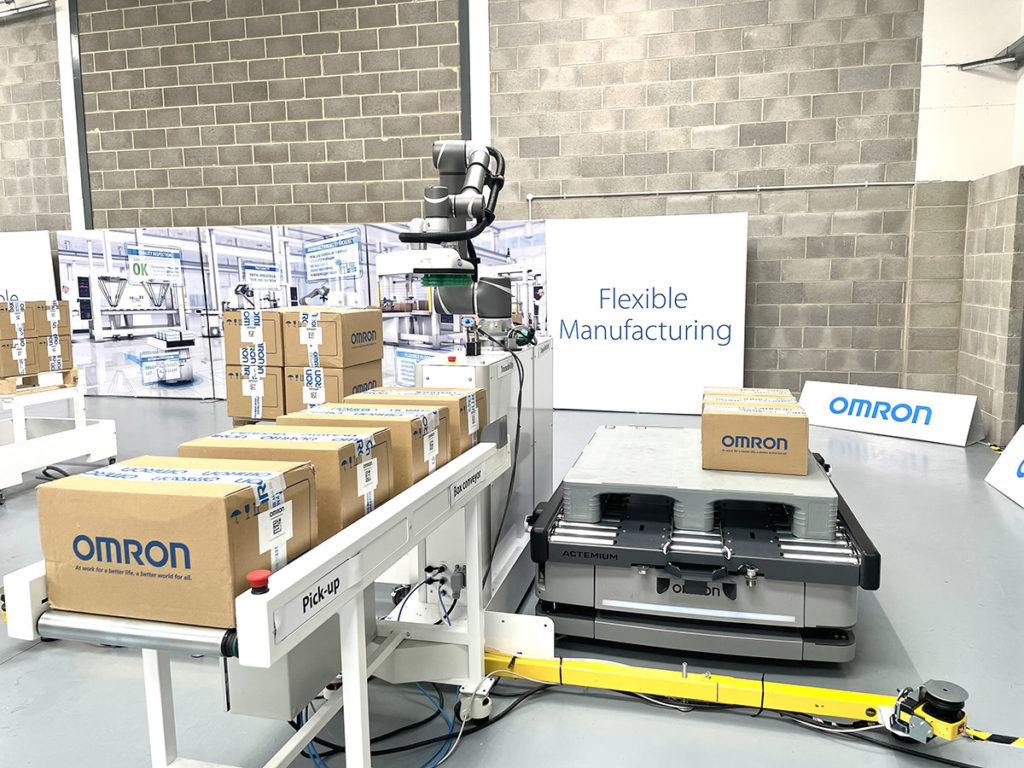 OMRON explained that each system featured a combination of natural navigation and selectable autonomy navigation, IoT dashboard, built-in serialisation offering full traceability along the entire manufacturing process, and the company's intelligent Sysmac Control Platform.
Stuart Coulton, OMRON's UK marketing manager, said, "We are delighted to bring some of our most dynamic, collaborative human-machine automation solutions out of the factory and on tour for the first time ever in the UK, so that our key customers can look at and touch the flexible manufacturing systems of the future. We hope that the roadshow will inspire today's manufacturers to reimagine what is possible on their production lines, enabling their facilities to remain agile for years to come."
Mike Wilson, chief automation officer at the Manufacturing Technology Centre attended the event and commented, "This has been an excellent event. Attendees have learned a lot about automation products and the use of mobile robot technology and how they could benefit UK manufacturing industry. The demonstrations show the art of the possible and that automation will be key to ensuring a competitive manufacturing sector for the future."
The Flexible Manufacturing Roadshow will continue its journey around Europe, with the next stop being Germany.