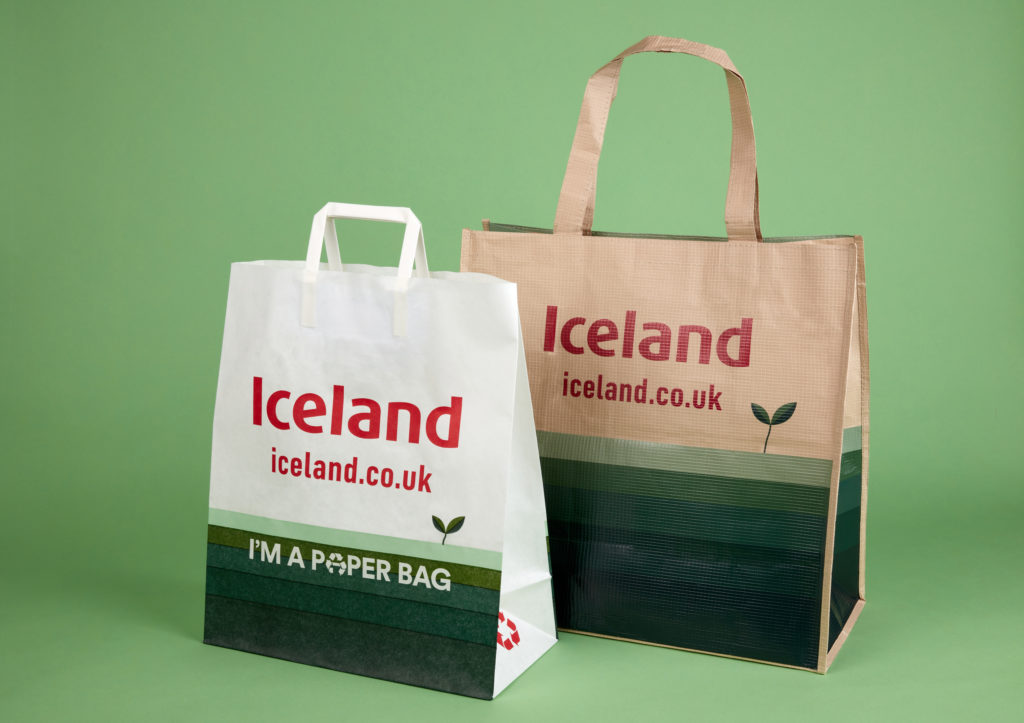 ICELAND has announced the launch of plastic-free reusable woven bags that will see the retailer expand its alternatives to traditional plastic bags.
The supermarket said the move sees it become the first in the UK to launch such bags, which are a combination of paper and cotton designed to match the performance of existing woven bags.
Iceland will launch the bags in all of its stores across the country, saying it will continue to monitor customer feedback for all its plastic-free innovations. The bags will cost £1 each and will be sold alongside reusable and recyclable paper bags (30p) and insulated freezer bags (£1.50).
Richard Walker, MD of Iceland, said, "We know that many customers are still using 'bags for life' only once so we have been working hard to create an alternative plastic-free reusable solution. Nearly 500 million plastic bags for life were sold last year in the UK – a steep decline in recent years – but this figure is still far too high.
"These new paper cotton bags will offer our customers a strong, reusable alternative to plastic bags. We're looking forward to seeing how customers respond to these new bags as part of our wider plans to reduce our plastic footprint."