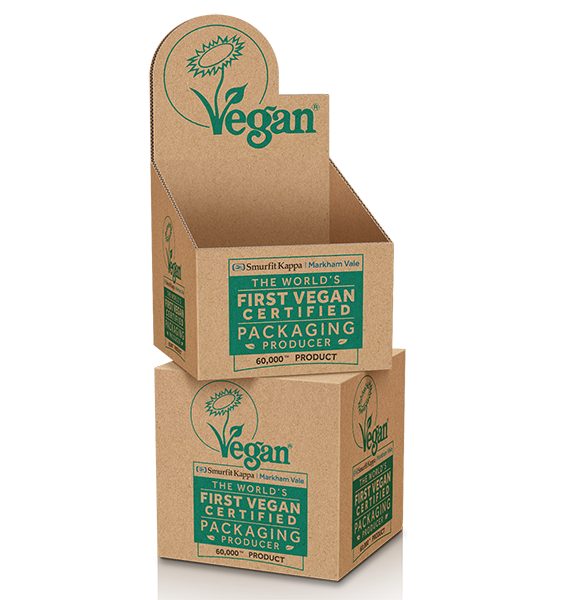 SMURFIT Kappa has announced it has become the first packaging company to become vegan-certified.
The business said obtaining the Vegan Society trademark also marks the milestone of 60,000 products registered with the scheme.
Smurfit Kappa's vegan-certified packaging products are produced using corrugated solutions. The company added that all products with the Vegan Trademark are produced using paper, glue, starch and inks sourced from 'eco-conscious' suppliers and free from animal products.
The Vegan Society recently conducted research revealing that 97% of vegans and vegetarians look for vegan verification on food and drink products before making a purchase.
Mark Robinson, senior business development manager at Smurfit Kappa Markham Vale, said, "At Smurfit Kappa, we pride ourselves on providing innovative and sustainable packaging. We are thrilled to be the first packaging company to be recognised as Vegan Society-certified. This accreditation will give reassurances to customers with a preference for vegan products that all components of our finished products are cruelty-free and not from animal origin."
Ericka Durgahee, business development marketing manager at The Vegan Society, added, "Announcing our partnership with Smurfit Kappa couldn't have come at a better time. Not only are they the first packaging company to register products with us, but they are also the 60,000th product to hold the Vegan Trademark. We've come a long way since we registered our first product in 1990."