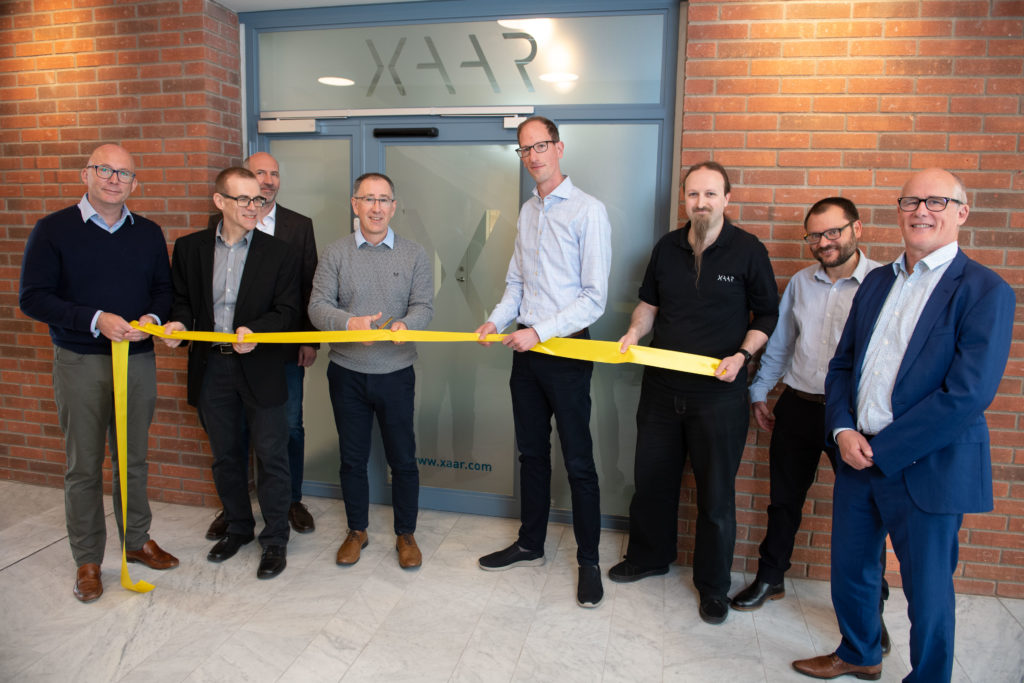 INKJET specialist Xaar's new technology centre in Sweden has been officially opened by CEO John Mills.
A ceremony, attended by COO Graham Tweedale and members of Xaar's advanced applications and technologies team, was held at the Campus Solna in Stockholm. At nearly 400 sqm, the centre is twice the size of the previous facility. It boasts a laboratory with new equipment, offices, and meeting spaces for engineers, scientists and visitors to work within.
Xaar added that the expansion provides the business with the 'ideal environment' for its continuous research into the potential of inkjet technologies and opportunities.
From the new site, the team will work across both internal and external projects, liaising with manufacturers, fluid formulators and specialist printer makers to help bring new processes to market using Xaar's printheads and technologies.
John Mills said, "As an inkjet innovator it is essential that we continue to invest in developing the latest technologies and applications, and I am delighted to open our new centre of excellence in Sweden as part of this strategy. The unrivalled expertise and knowledge of our team, combined with these state-of-the-art facilities, will be invaluable in supporting our collaborative growth and focus on developing opportunities for inkjet."