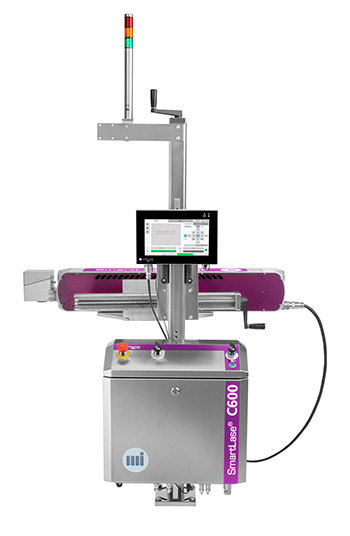 MARKEM-Imaje has introduced the SmartLase C600, a new 60-watt CO2 laser.
The product has been described as delivering 'high-quality, chemical-free, permanent coding and indelible marking' to protect against counterfeiting on a variety of surfaces including PET bottles, glass, labels, flexible films, inked paper/carton, and coated metals.
Markem-Imaje added that it is 'virtually maintenance-free' and reduces operational expenses (OPEX) through fewer line stoppages and no added costs for expensive consumables or external cooling.
The SmartLase C600 boasts a complete IP55-compliant controller and printhead.
Adam Krolak, product marketing manager, said, "The new SmartLase C600 is our most advanced CO2 laser coder. It is both fast and rugged while also delivering when it comes to safety, simplicity and sustainability.
"Future-proofed and industry 4.0-ready, it can handle even the most challenging packaging lines while also cutting OPEX. The SmartLase C600 is perfectly placed to power up your production while also bringing down your costs."