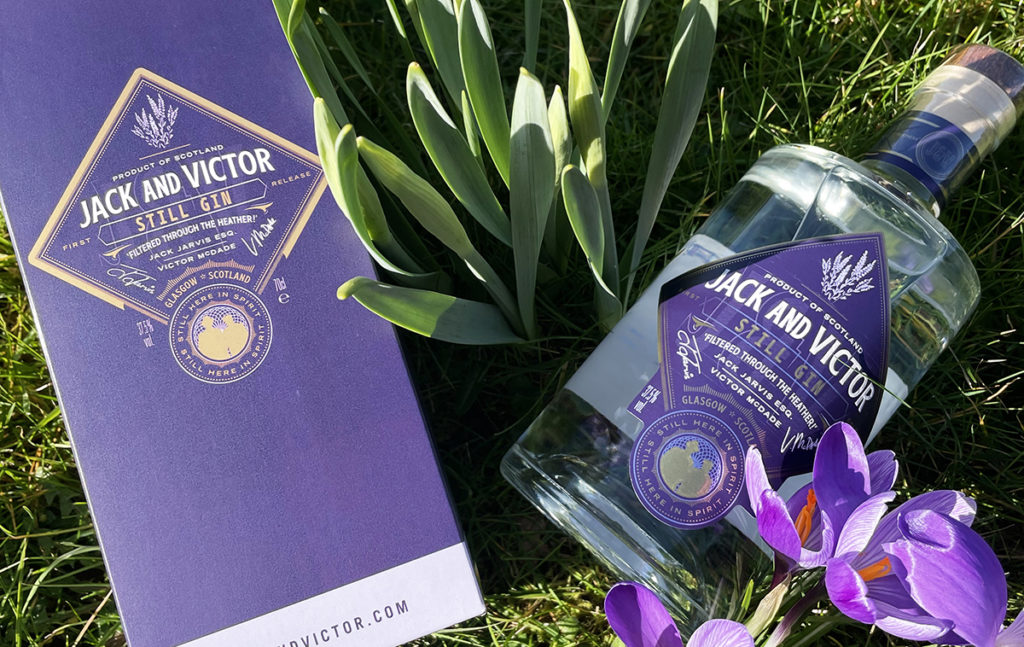 MATERIAL availability has replaced sustainability as the industry's top priority this year, according to Dalkeith-based NSD Labels.
While environmental ambitions remain a crucial focus, NSD MD Chris Hogarth told Packaging Scotland that it has currently been replaced 'by a bit of pragmatism' in the face of long lead times and soaring demand.
"For every tonne of label material being supplied in the UK at the moment, there's a one-and-a-half-tonne demand," Chris explained.
This is partly related to the UPM paper mill strikes in Finland, which have had a huge impact on label stocks and resulted in many businesses pivoting to PET liners.
"We use four or five suppliers and every one of them was holding stock in the UK and offering 48-72 hour delivery," Chris added. "Some of those products are now on 12-week delivery so you can imagine what that's done to the supply chain and the amount of work you've got to do now to try to secure your label stock.
"Most buyers understand it's not about price anymore, it's about availability. It took us all by surprise."
Despite these challenges, business is booming for NSD. The firm last year invested £1 million on a new digital press – an HP Indigo 6900 – and also purchased a Digicon finishing machine.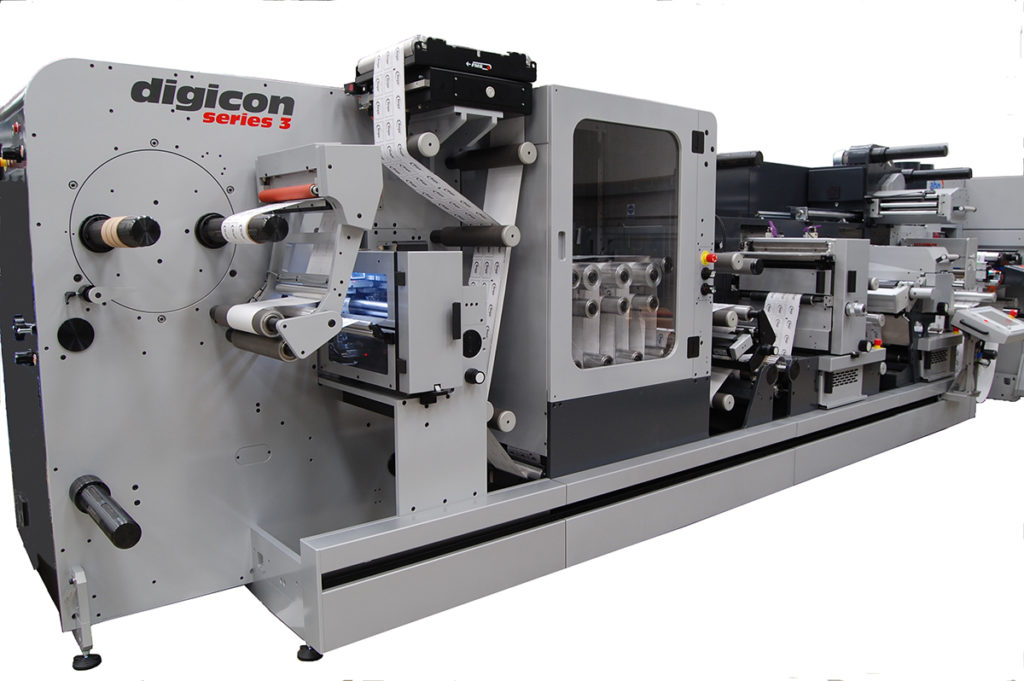 Many of the recent investment decisions have been influenced by a new trend Chris noticed developing several years ago within the whisky and premium spirits market. An increasing number of craft-type start-ups were gaining more market share and he spotted an opportunity to provide these smaller firms with the top-quality labels they required, with digital printing becoming more prevalent.
"The challenge for those guys was to get labels that they loved and were proud of at a cost/timescale comparable to what the big boys could get," Chris stated. "The reason we invested in that kit was to be able to serve that market.
"We've seen a huge uptake from clients. In the year ended 2019 we did £1 million in digital sales – most of that was premium drinks. For the year ended 2020 that was £1.5 million, and in 2021 it was up to £2 million. We're on target for £3 million now. We wouldn't be able to achieve those revenue numbers without that investment. Really the investment was tailored at the high end, high embellished, premium uncoated paper, multiple foil marketplace.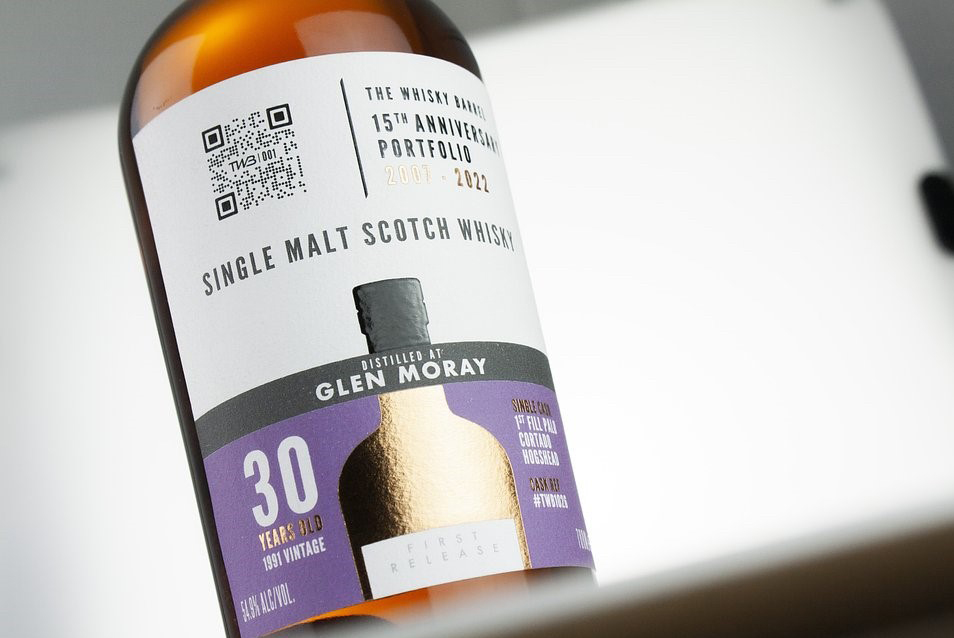 "In some ways we've given some of those smaller brands access to labels they couldn't get before because if they went to the traditional, global vendors of labels, they were pretty busy and probably smaller brands and start-ups were not really their target market. What we've tried to do is be really agile but also offer that high level of quality labels. That's where we've seen great growth."
NSD has also had to adapt to Brexit-related challenges. The firm correctly anticipated that the UK's decision to leave the European Union would lead to much tougher supply chains.
While exporting to Europe has become more difficult, NSD has been able to capitalise on increased demand locally.
"The spirits industry in Scotland is a real unique marketplace for labels," Chris explained. "It's probably only replicated in maybe the Champagne region in France or the Cognac region. You've got a huge plethora of people producing the same thing, and in our case it's premium spirits, so the market's big enough for everybody.
"We estimate the label market in Scotland in premium spirits is way over £100 million."
Chris highlighted the 'diversification' currently taking place, with smaller batches of whisky and higher levels of embellishment more commonplace.
NSD's investment in technology has just seen the business complete its first run of labels with a unique QR code linked to an NFT (non-fungible token), which authenticates the whisky and deters counterfeiters. With the required software now available, Chris reckons this is going to be 'huge' for brands going forward.
And while sustainability might be currently playing second fiddle to material shortages, it's still a key area of focus.
"Generally, the premium drinks industry uses paper labels, and generally they have always been in a very sustainable stream," Chris said. "Most of them are FSC-certified. With paper labels, the sustainability is already there, but the question everybody wants answered is what you do with plastic labels.
"How could you ever put a paper label on a bottle of shampoo as it will just come off in the shower? Biodegradable, sustainable products have to be balanced against what your end use is. That's a challenge for the whole industry.
"Single-use plastic has to become a thing of the past. We supply plastic labels, which are put on plastic bottles. Yes, they ultimately get recycled IF the recycling chain is in place. I think a lot of the responsibility for that has to be led by the government. The industry's crying out for direction. We must get plastic recycling improved."
At the time of interview, Chris had just taken delivery of two bottles of Jack and Victor Still Gin, inspired by the hit TV show Still Game. NSD provided the packaging and labels for the product.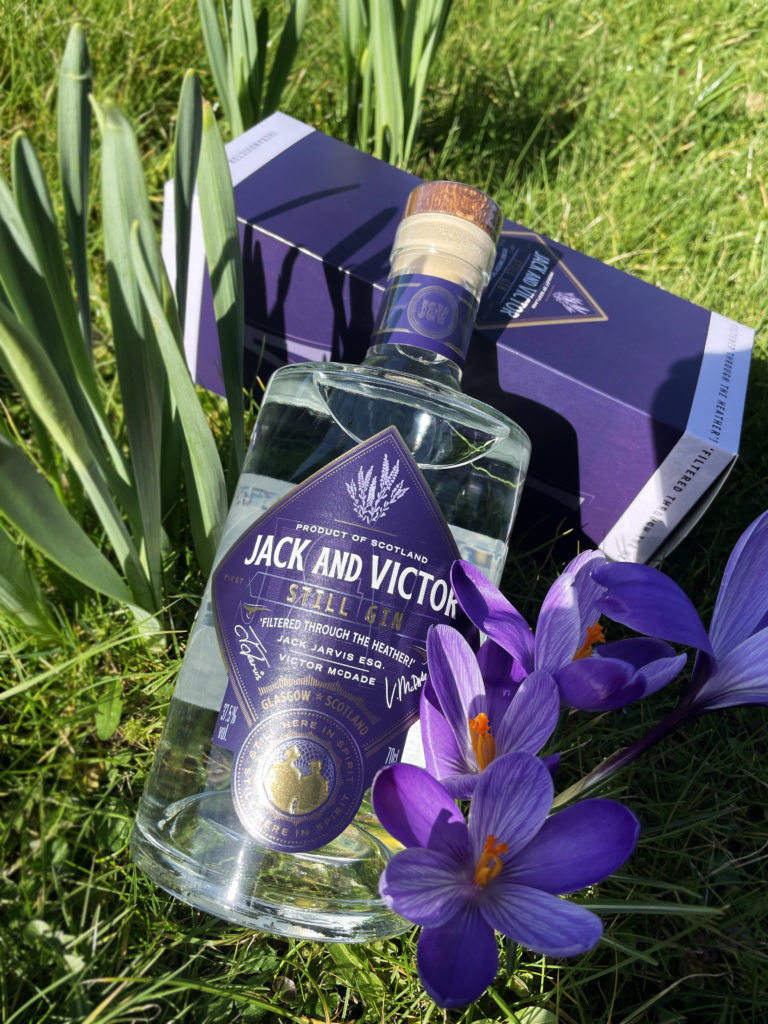 Chris is planning to raffle them and was clearly proud to have been involved with such a project.
He's also proud of his team. NSD last year won two FlexoTech Awards in the categories of Labels (process) and Digital labels and packaging, for the firm's work with whisky and gin products, respectively.
There's no danger of standing still though, with Chris concluding the interview by detailing that discussions are currently taking place around what to invest in next to stay ahead of the game.