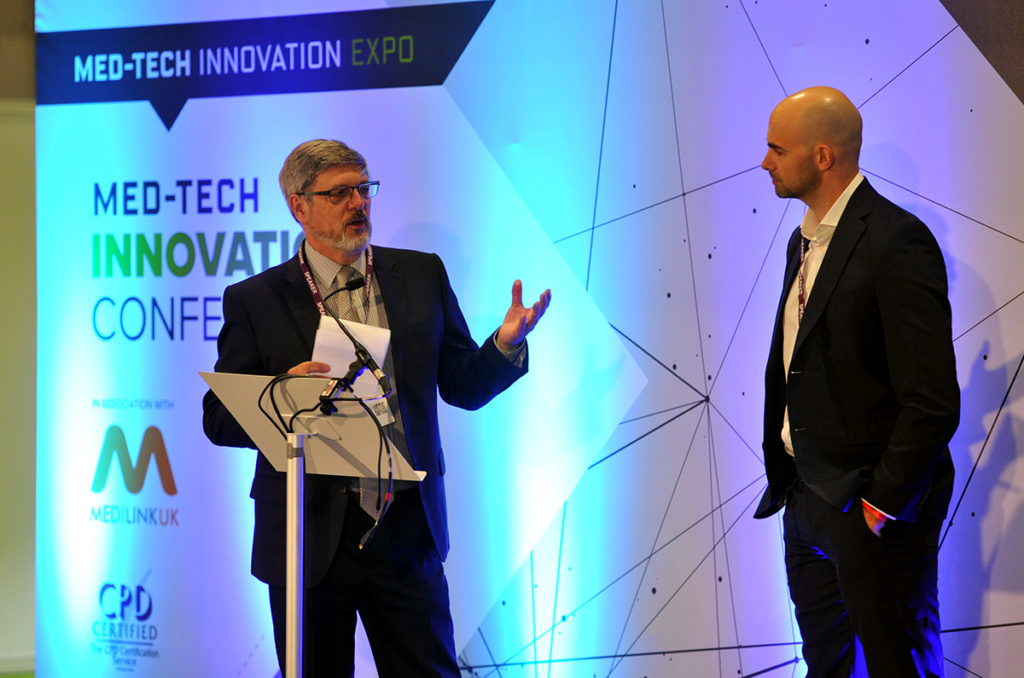 SUSTAINABILITY is expected to be a major talking point at this year's Med-Tech Innovation Expo, with 4,000 visitors anticipated to attend Birmingham's NEC when the show returns from June 8-9.
The event is primarily focused on medical device design and manufacturing technology. More than 150 companies will be showcasing their latest products and innovations. There will also be a full conference programme, while the Med-Tech Innovation Awards will be presented on June 8 in a ceremony hosted by quiz champion, doctor and comedian Paul Sinha, one of the 'Chasers' on ITV show The Chase.
In an interview with Packaging Scotland, Ian Bolland, editor of Med-Tech Innovation News, revealed that he anticipates an increased appetite for discussion brought on by the 'restrictive' nature of pandemic-prompted digital events.
"I think in one five-minute meeting in-person, you probably get a lot more out of people than you could in a half-hour video call," he said, before telling how organisers successfully pushed ahead with holding the event in-person last year despite the Covid-related uncertainties.
"The feedback I heard from people within the industry was that it was great just seeing people again," Ian added. "For one, it's a nice thing on a personal level; but also on a work level, just having that environment where ideas can be thrashed out. I also don't think people really appreciated pre-pandemic how lucky we are to have someone talking directly to you and giving presentations. You can learn so much more when you've got someone in front of you, interacting with an audience rather than someone who's on a video link. It's a bit like stand-up comedy; can you imagine a comedian doing a (virtual) stand-up act and interacting with the audience via video link? It just doesn't work."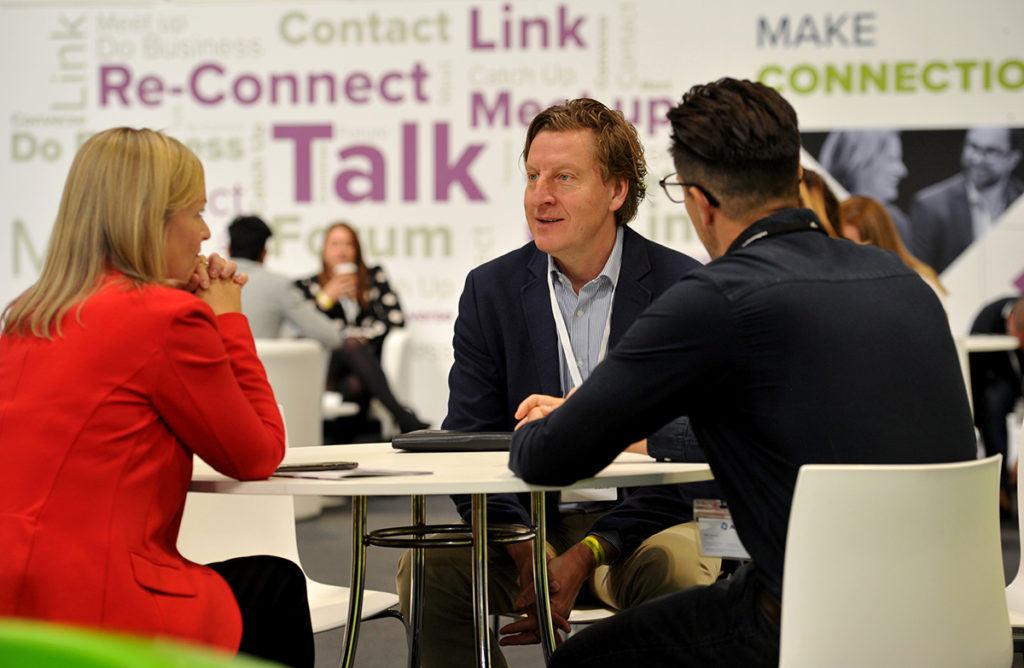 At the time of interview, this year's conference line-up was was yet to be officially announced. Previous Med-Tech shows have played host to a wide range of leading figures from the likes of NHS England, Innovate UK, and Boston Scientific. Topics covered have ranged from market access opportunities and engineering technology all the way through to packaging and medical technology start-ups.
Ian confirmed that panels of experts are lined up to help attendees navigate the 'substantial' regulatory changes and amendments facing the sector, ranging from Brexit issues to MDr and IVDR regulations which will impact how devices are put on the market – with a particular focus on ensuring companies don't face any mishaps when adapting to changes.
As editor of the event's in-house magazine, Ian added that he has seen an increasing interest in sustainability within the medical device industry – perhaps partly driven by changing attitudes amongst the general public after medical equipment became very much a part of daily life during the pandemic.
"We've actually recognised this with our awards," he revealed, with a new sustainability category having been added where entrants are encouraged to demonstrate either material innovation such as recyclability, production efficiencies to reduce Co2, and/or resource efficiencies to reduce Co2.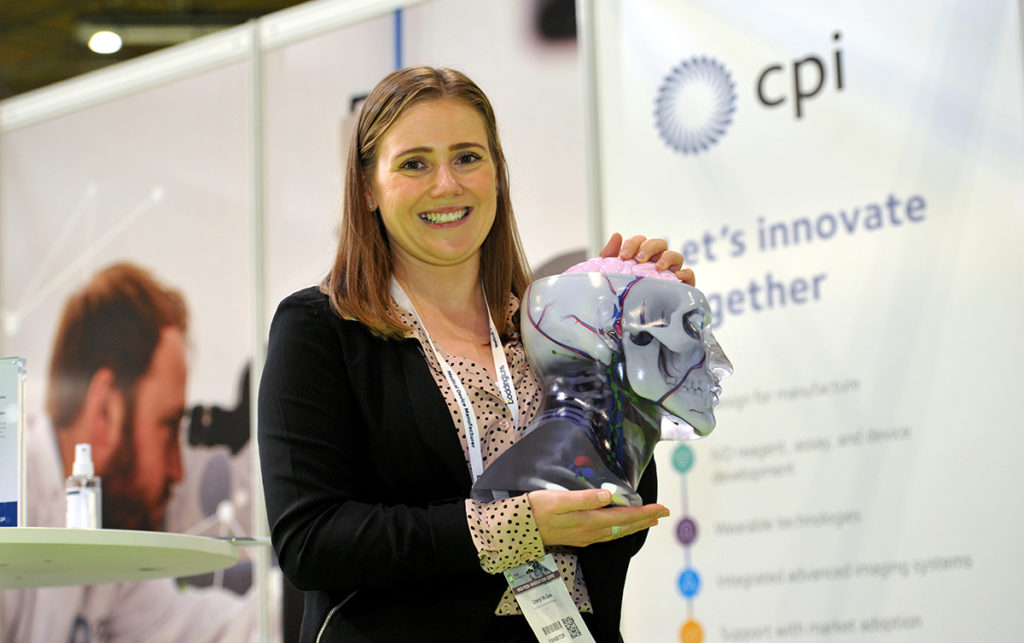 "People are now looking at new ways of making their devices, and are also looking at new ways the device can be reused," Ian added. "And if it is a reusable device, can a sterilisation process have less Co2 emissions attached to it? There's a lot of nuance that doesn't really get out beyond the industry and I think if we can help project that message a little further – I'm not saying we'll change the world – but it will be a better place if everyone knew the nuances of sustainability."
Sarah Hunter, group community & visitor marketing manager at Med-Tech, agreed. "I think sustainability is one of the biggest topics," she explained. "As Ian said, it affects everyone and so do medical devices – it's one of the most impactful areas we can make a change."
Further additions to this year's event include endeavours to make it more interactive, with Sarah explaining they are in the process of launching a community platform which will allow for year-round virtual meets ahead of meeting in-person at the annual event.
"You can't beat face-to-face," she said. "But to get to that point of feeling comfortable with someone and knowing their products, it's good to talk beforehand.
"A two-day event isn't particularly long if you've got back-to-back meetings and sessions; so having the ability to talk beforehand is so vital, and of course while the sector does take some time to make changes, it is fast paced compared to say other areas that would use manufacturing.
"So, we have to be very agile, we have to talk year-round, and they have to really face new challenges head on."
Further to this, Sarah said the event's recommendation system has been enhanced to suggest more exhibitors that attendees maybe haven't heard of before, as well as the ability to schedule in-person meetings.
Exhibitors on the packaging front include Shawpak, which recently announced the launch of its new 4 Side Seal (4SS) pouch machine which delivers a 'highly flexible and innovative' solution for flat medical products. This will be showcased alongside the company's Rotary Thermoforming Machine.
VC999 Medical will be highlighting its C6 Medical Chamber Machine. Other major names scheduled to exhibit include Oliver Healthcare Packaging, White Horse Plastics, and Bellshill-based Andersen Caledonia, a supplier of sterilisation and laboratory testing.
• Med-Tech Innovation Expo takes place at the NEC, Birmingham on June 8 and 9. For more information, visit www.med-techexpo.com