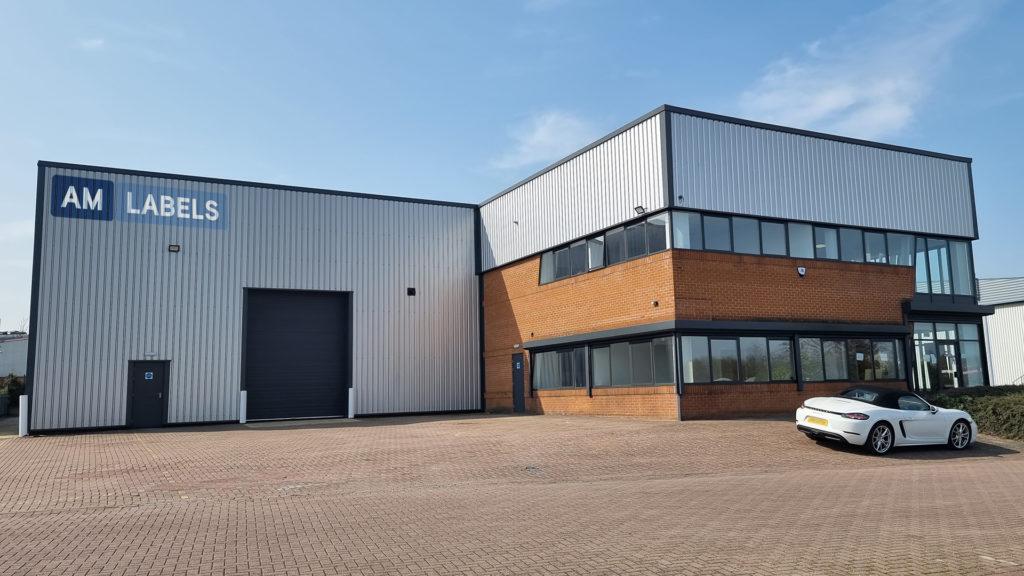 AM Labels has announced the business has relocated to larger premises to expand its operations.
The new base in Kettering, Northamptonshire, features a footprint over twice the size of the company's previous facilities. AM Labels explained the move follows several years of 'continued and steady growth', particularly across its colour label printer offering and demand for in-house label production services.
AM Labels added that it plans to increase its workforce, stating that the larger premises will enable the business to further develop and expand its portfolio and boost production capacity.
The new building boasts an increased label production area and extended storage space, meaning the firm can hold increased stock for customers. The site also features an outdoor courtyard area, which will be utilised for events, as well as recreational and relaxation opportunities for employees. The interior is described as 'highly flexible' and will enable the company to adapt the space to meet its needs and requirements, while allowing for further expansion.
AM Labels has invested in a full internal and external renovation of the building. The company plans to open its new technical experience centre later this year, which will allow for its printing, scanning and RFID equipment to be displayed and demonstrated.
Brendon Bass, sales and marketing manager, said, "We are thrilled to announce that we have relocated our business to a much larger premises. The driving force behind our relocation was to enable us to significantly expand our business operations, increase our product offering and provide greater options and convenience for our customers. We have been fortunate enough to have experienced sustained growth in what has been an extremely challenging couple of years for businesses, and we have ambitious plans for future growth in the years to come."