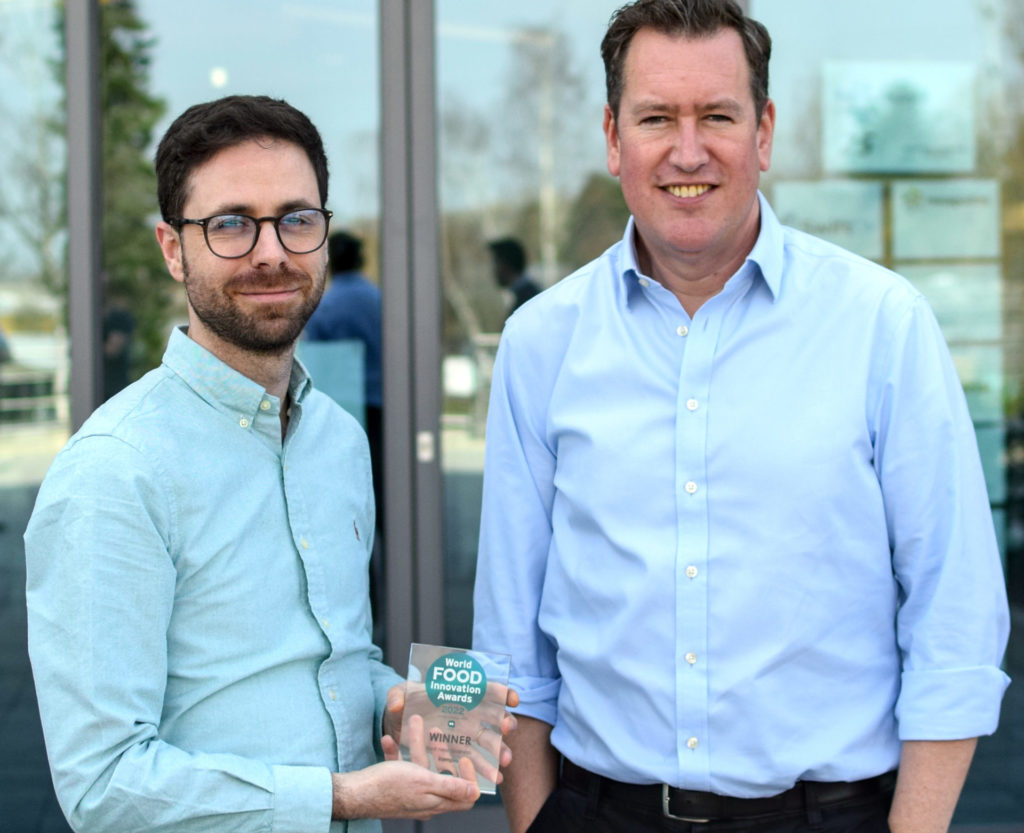 XAMPLA, a creator of natural alternatives to single-use plastic, is celebrating after being crowned the winner of the Best New Business category at the World Food Innovation Awards.
The awards, in partnership with IFE, celebrate ambitious developments in the food and drink industry. Judges considered entries from over 22 countries before choosing the winners across 25 categories.
Xampla secured the Best New Business accolade in recognition of its growth since 2020, bringing its 'breakthrough' material to market with brands including soft drinks manufacturer Britvic. In 2021, Xampla partnered with meal kit retailer Gousto to create what the firm describes as the world's first edible stock cube wrapper.
Xampla was also shortlisted for a further two categories, Best Technology Innovation and Best Ingredient Innovation, in recognition of its edible film and nutrient microcapsule technology.
As a University of Cambridge spin-out, Xampla has spent 15 years researching plant protein polymer for commercial use.
Simon Hombersley, CEO of Xampla, said, "Over the past two years, Xampla has seen exponential growth, working with global brands to develop world first products using our sustainable and natural alternative to single-use plastic. Earlier this year we announced the opening of our second lab in Cambridge and with this Best New Business award under our belt, we are looking forward to further developing our innovation over the next 12 months with more partnerships to come."