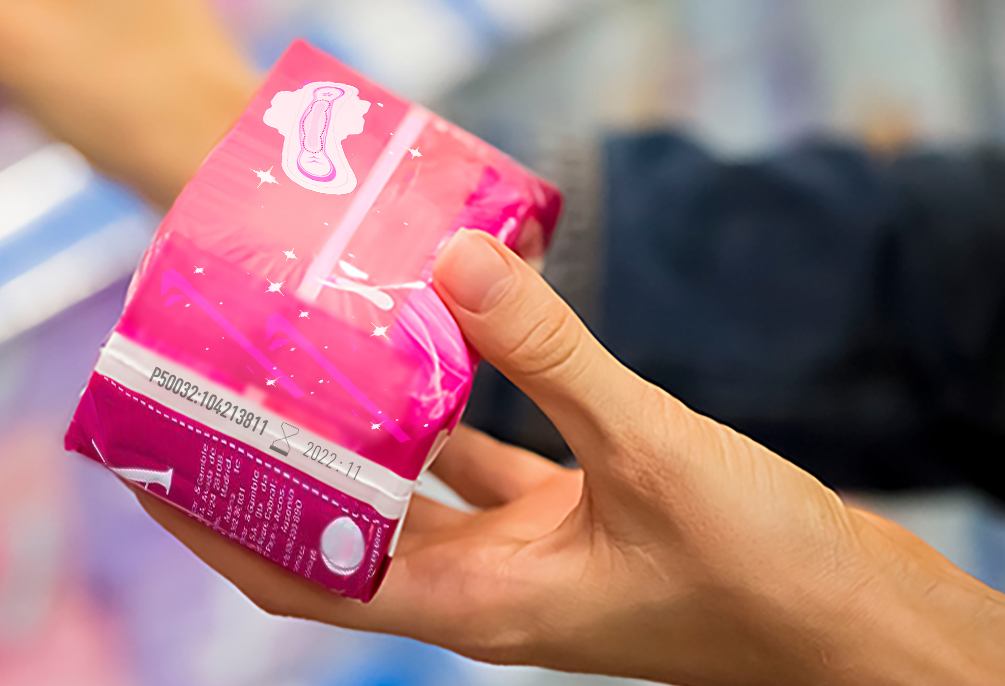 MACSA ID UK has announced that its compact NANO D-6006 DUO V2 DPSS laser coder is being used to apply vital information and graphics to feminine hygiene product packaging.
The firm revealed that, at present, it is common to use more than one layer of film in the packaging for products such as pads, panty liners and tampons with the objective of preventing dirt and germs, and ensuring product integrity for consumers.
Macsa ID said its laser coder was chosen for this application as its short pulse width is 'ideal' for high quality marking on the delicate compressed film packaging without the risk of perforation or thermal damage.
In this case, the laser unit achieved a black contrast against the white background using 'just the right amount' of power. It also performed colour marking on the same substrate, applying a legible high resolution white contrast.