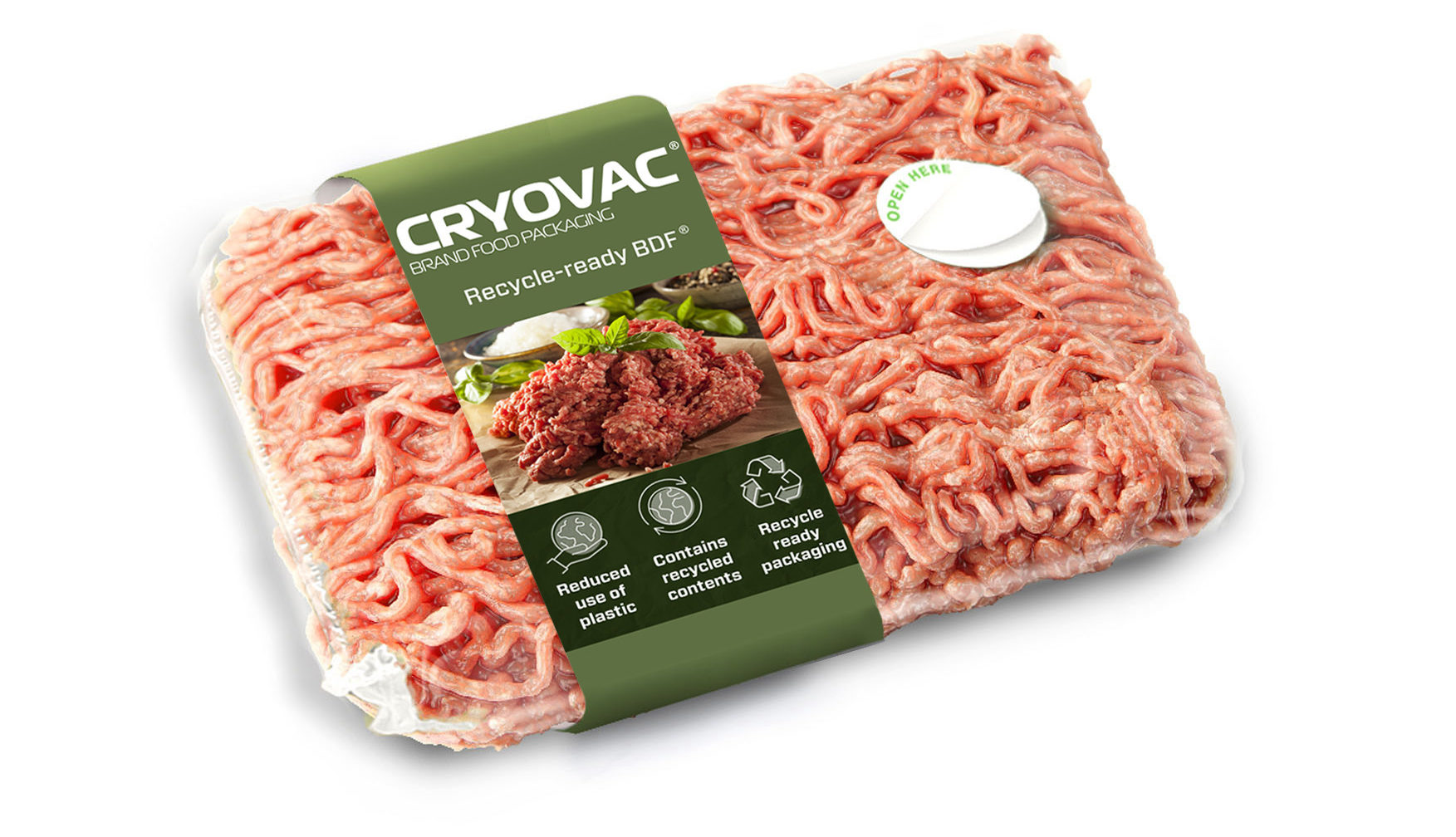 SEALED Air has launched two new eco BDF films designed for compatibility with both LDPE mechanical recycling and chemical recycling processes.
The new range includes Eco BDF20M, which is made from 100% virgin materials and Eco rBDF20M, a barrier display film containing 30% certified circular resins (CCR).
Both films have been developed and tested according to protocols published by the On-Pack Recycling Label (OPRL) and Association of Plastics Recyclers (APR), with these practices aligning with those of Plastic Recyclers Europe (PRE), meaning the new films are RIC4 certified. The films have also been analysed by Cyclos and determined to be recycle-ready.
Arnaud Brunet, food films portfolio director EMEA, at Sealed Air, said, "The APR and PRE protocols are extremely well defined and diligently test the ability to recycle innovative new films alongside pure materials such as polyethylene. Recycling strategies are advancing throughout Europe, with infrastructures at various stages of development in different countries.
"Our aim was to develop new barrier display films that would optimise recycling compatibility across this diverse spectrum. It will help food processors, retailers and brands to improve resourcefulness as countries increasingly heads towards a circular economy."
The sustainability benefits of the new Eco BDF films are said to be further enhanced through an ultra-thin barrier. At 21 microns, both films are lighter and thinner than other widely used thermoformable films, Sealed Air said.
Arnaud added, "The recyclability of the new films is complemented by the high-performance features of the Cryovac brand. The medium barrier helps to reduce food waste by extending shelf life and protecting food against contaminants and spoilage. This is achieved by using less film material including lower levels of EVOH."