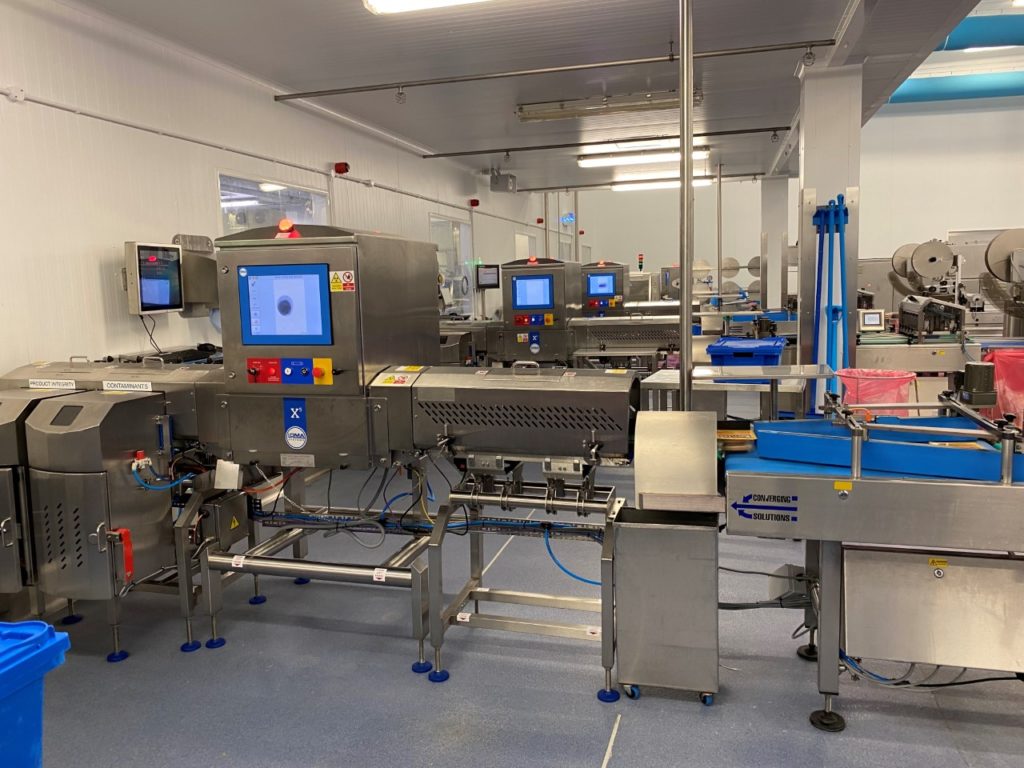 MEAT processor, the Kepak Group, has purchased eight new X5 Space Saver X-ray units from Loma Systems.
The company serves the international foodservice and retail markets with a portfolio that includes Rustlers, Big Al's, Feasters, Stript Snacks, and Celtic Beef.
Kepak's UK site in Kirkham predominantly manufactures microwavable burgers and hot sandwiches that come in clear 100% recyclable packs, with additions such as cheese and sauce.
The firm wanted to increase its detection capabilities and continue to weigh products and check product integrity, all within a smaller footprint.
Loma explained that, due to the complexities presented by the final 'on-the-go' burger product, it was decided that each line should have a new X-ray machine, to provide 'best-in-class' metal contaminant detection and capability for detecting softer contaminants such as bone, ceramic and glass. X-ray would also check the product's integrity, weight and volume to a 3g tolerance. The solution needed to deliver a line throughput of 100 packs/minute to meet production requirements.
Following consultation, Loma was appointed to supply the Kirkham site with eight compact X5 Space Saver X-ray units, providing detection levels at 0.4mm for very small metal contaminants and 0.8mm to 1.6mm to find softer contaminants.
"We had very high expectations of Loma's X-ray machines, which, given the nature of our product types, needed some detailed scoping to get the equipment to function perfectly," said Lee Arkinstall, project & improvement manager, food division, Kepak. "Once that had been achieved, we were delighted with the end result. During installation, Loma's technical team were passionate in ensuring that the X-rays were performing at their best, and to that end I can't be happier."