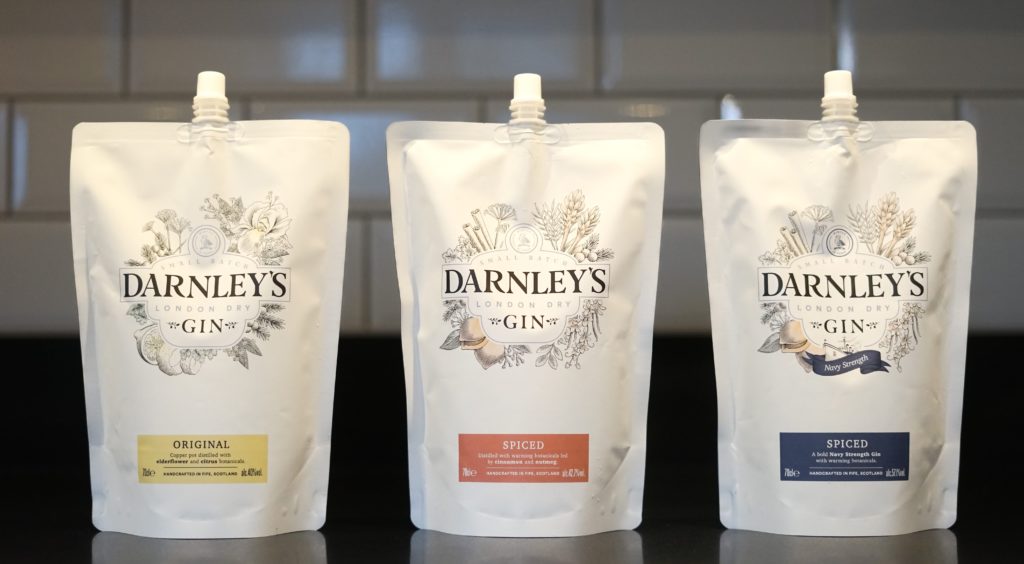 DARNLEY'S Gin has confirmed the launch of its recyclable gin pouches as part of the company's sustainability strategy.
The pouches are available in 70cl for each of the Darnley's Gin Original, Spiced Gin & Navy Strength products via their website.
The new range is aimed mainly at existing fans, who can order their re-fill and decant the gin into their Darnley's bottles before returning the pouch by Freepost for recycling.
William Wemyss, founder of Darnley's Gin, said, "Our sustainability plans for the brand are one of constant improvement and the launch of our gin pouches is part of this journey. We hope Darnley's Gin fans will not only enjoy these gins, but also return the pouches so the full environmental benefits of this initiative can be realised."