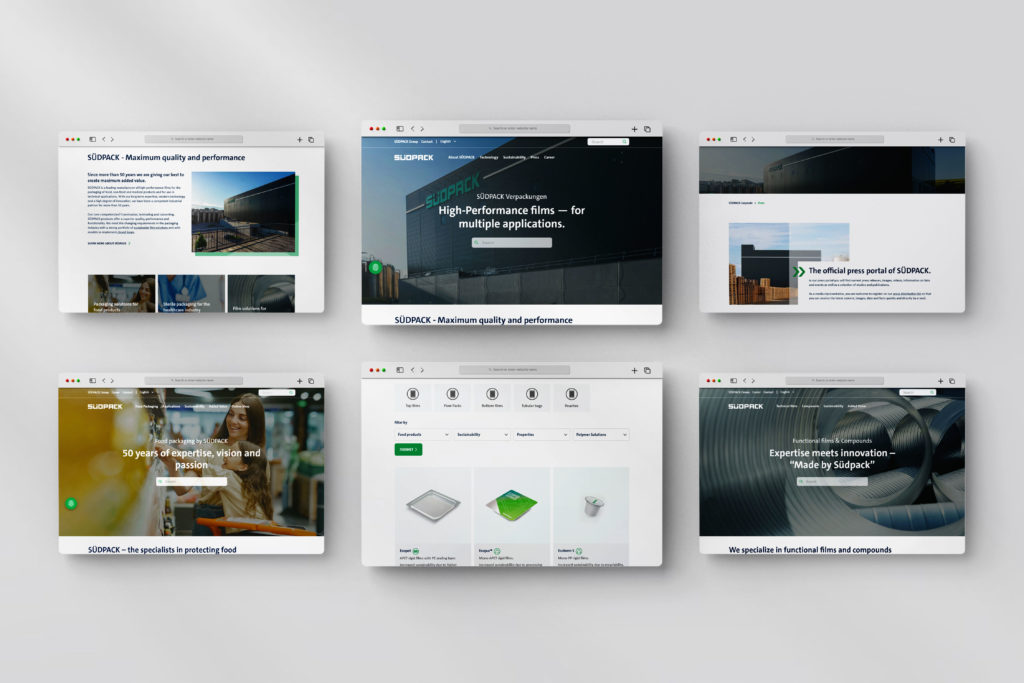 SÜDPACK has launched a refreshed website described as setting 'new standards' in communication.
Throughout the relaunch project, the firm said the 'basic idea of the customer journey' was the main focus. The new online concept is based on a new page structure with an 'intuitive, simple' user interface and content that is 'easy to reach'.
SÜDPACK said 'special attention' was paid to making sure all subpages have clear descriptions so visitors can be led directly to the desired content while 'also being animated to visit additional pages'.
The firm said 'simple' product filters make it easy to find specific products. It is possible to filter by application or product group. For example, it is possible to search for packaging solutions for sausage, meat, vegan or dairy products. It is also possible to search for films with specific sustainability features, such as whether they are resealable, peelable or offer barrier functions.
The new site offers three additional areas: film solutions for food, technical films and compounds, and film solutions for the medical and pharmaceutical industries.