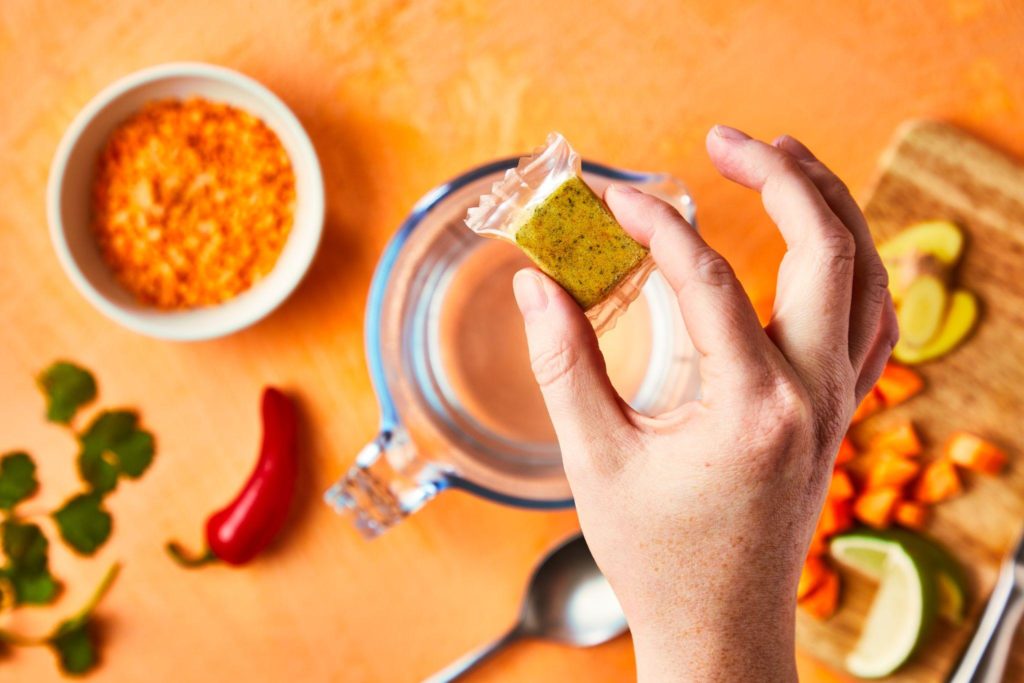 NEW research has revealed that almost half (49%) of Britons vow to use less plastic in 2022.
A poll of more than 2,000 adults also found that 73% of consumers want more opportunity to buy food that is wrapped in alternatives, but only 14% say they are 'definitely' clear which alternatives to plastic are really sustainable.
The surveys were commissioned by Cambridge-based Xampla, which claims to be making the world's first plant protein alternative to plastic for commercial use. The certified B Corporation plans to deploy its 'natural polymer' replacement to plastic across the food and home cleaning products sector in the coming year.
The technology is already in households across the UK, following Gousto's use of Xampla edible film to wrap its stock cubes in November.
Xampla CEO Simon Hombersley said, "The sheer scale of plastic use this Christmas reminds us that consumers and brands alike need alternatives which can match the performance of plastic, without the harmful effects. It is so encouraging to see half of those we surveyed saying they will make a New Year's resolution to use less plastic, but it is up to government and the big brands to help people follow through.
"By moving away from plastic towards the natural polymers we have created, there is a real opportunity next year and in the coming years to say goodbye to plastic with a credible alternative."
Xampla's solution started in development 15 years ago at the University of Cambridge. The start-up has since engineered polymers found in nature to emulate spider silk, and demonstrated the first rolls of its alternative to plastic film coming off production lines in 2021.
In a separate survey, 9 in 10 buyers at consumer brands said they believed it was important for their companies to transition away from conventional plastic. However, 60% are confused by the sustainability claims of packaging solutions and the same proportion do not know where to find trustworthy alternatives.
Sian Sutherland, co-founder of A Plastic Planet, which advises brands on shifting away from plastic, added, "Xampla's technology is genuinely revolutionary."
Consumer fieldwork was undertaken by Yonder (formerly Populus) in December 2021, surveying 2,076 UK adults. Additional fieldwork was undertaken by Yonder in September 2021, surveying 2,086 GB adults and 159 brand managers of which 103 work for FMCGs.