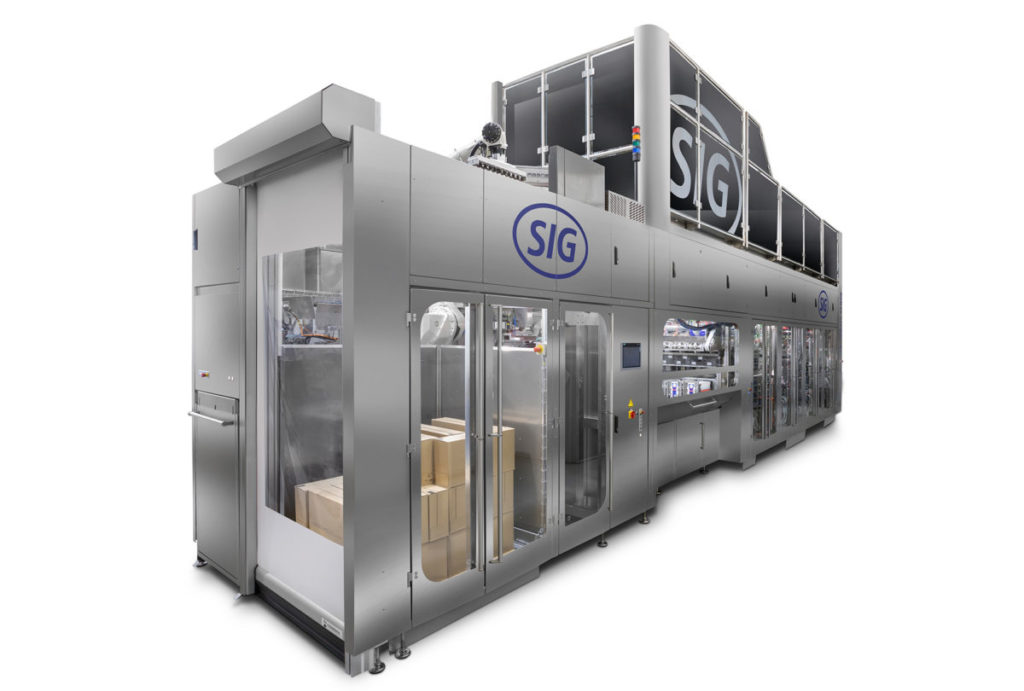 SIG is launching its next generation of food and drink filling technology in the form of the SIG NEO, described as boasting 'best-in-class' sterility rates and reduced consumption of resources.
Making its debut with the combivita family-size pack, SIG said the machine's features add up to improved total cost of ownership and a 25% lower carbon footprint compared to the manufacturer's current generation filling machines for family-size carton packs.
Stefan Mergel, senior product manager equipment at SIG, explained, "Food and beverage producers have tight deadlines, production and profitability goals, plus sustainability targets and countless KPIs to meet. To fulfil all their needs, we've built a world-class system that's far more flexible and efficient than any other on the market, with industry-leading sterility rates.
"Driving down costs while reducing its carbon footprint, our new filling technology is better for both business and the environment – an exceptional breakthrough for aseptic filling machines."
SIG added that it developed SIG NEO to deliver on six core areas: profitability, efficiency, quality, ease of use, flexibility, and carbon footprint reduction.
SIG NEO offers automatic cleaning and a built-in smart asset management system. SIG revealed it is intuitive to operate and will link 'seamlessly' into any factory set up.
Complementing the product is SIG PACER, a new fully automated sleeve magazine powered by a robotic arm. SIG PACER takes care of detecting, gripping and opening corrugated boxes containing carton sleeves. Feeding the sleeves into the filling machine, SIG said the product maintains one full hour of autonomous production, with a complete pallet feed.
SIG is also launching the new SIG CRUISER, said to enable customers to set their complete production process. SIG CRUISER's user interface operates the entire filing line end-to-end.