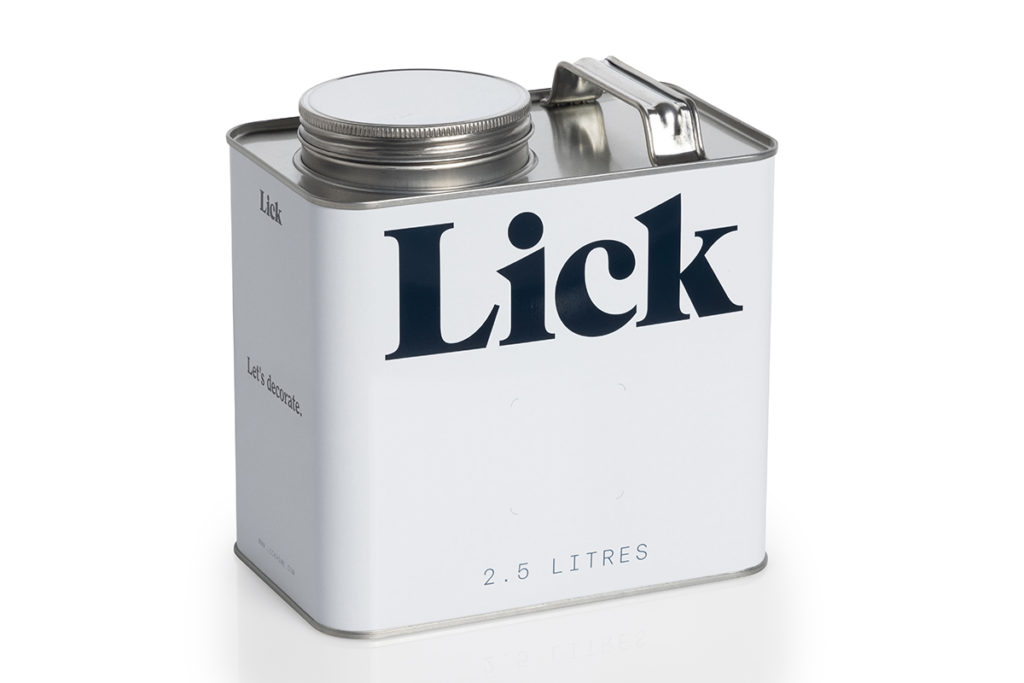 ENVASES Liverpool's container for Lick Home paint cans has won the MPMA's Best in Metal Award 2021.
Lick Home, a designer paint company, asked Envases to supply a 2.5 litre rectangular container for its high end, specialist paints. An extra large aperture and screw cap was required, and Lick Home also wished to source production locally.
The solution was an existing drum specification for a 78mm opening and cap, which Envases combined with a can body. Along with distinctive shape and specialised graphics, including a sense locator for accurate application of colour labels, the project was delivered to a short timetable.
"This is an exciting and innovative new direction for paint cans,'' said Robert Fell, director and chief executive, MPMA. "The pouring aperture with its extra wide neck enables the paint to be easily transferred to an application vessel, such as a roller tray, while the screw cap provides an easy to use closure to help maintain any unused paint.
"The rectangular shape enables efficient stacking and transportation, helping to manage costs and energy usage. Plus the fresh and appealing graphics help the brand stand out in a crowded marketplace – a very worthy winner."
The Best in Metal trophy was presented by MPMA chairman, Aidan Ruddock, to Geoff Courtney, head of sales UK & Eire, Envases Liverpool, at the MPMA's annual council meeting.