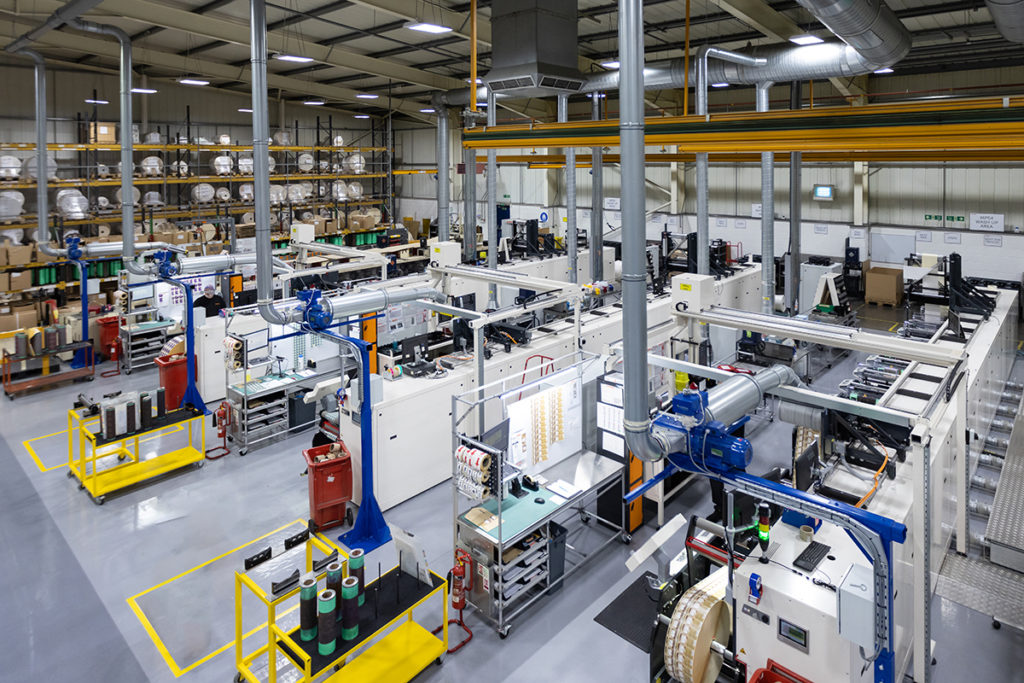 PACKAGING manufacturer Coveris has confirmed completion of a two-year 'transformation' project at its Cramlington labels facility in Northumberland.
The twin facility has had over £3 million invested in new technologies to increase capacity and added recycling infrastructure to support the group's sustainability ambitions.
The investment includes the installation of three new MPS flexo presses, four ABG rewinders, and a new waste extraction system. Upgrades to staff facilities are also planned for early 2022.
Coveris said that following the company's £3.5 million investment into Amberley Labels in 2020, this latest project is part of an ongoing 'modernisation and reorganisation' strategy across its UK labels estate.
Andy Hedley, site manager at Coveris' twin Cramlington facility, said, "As our biggest single investment in the site to date, this project is a truly transformational one for both the Cramlington plant and the wider Coveris labels business. Increased capacity and production flexibility not only enable us to better serve the needs of our customers in a more agile way, but also in a more sustainable way.
"Our new, more energy and resource efficient operations in combination with waste reduction and recycling processes fully support our journey towards NO WASTE across both our operations and our packaging."