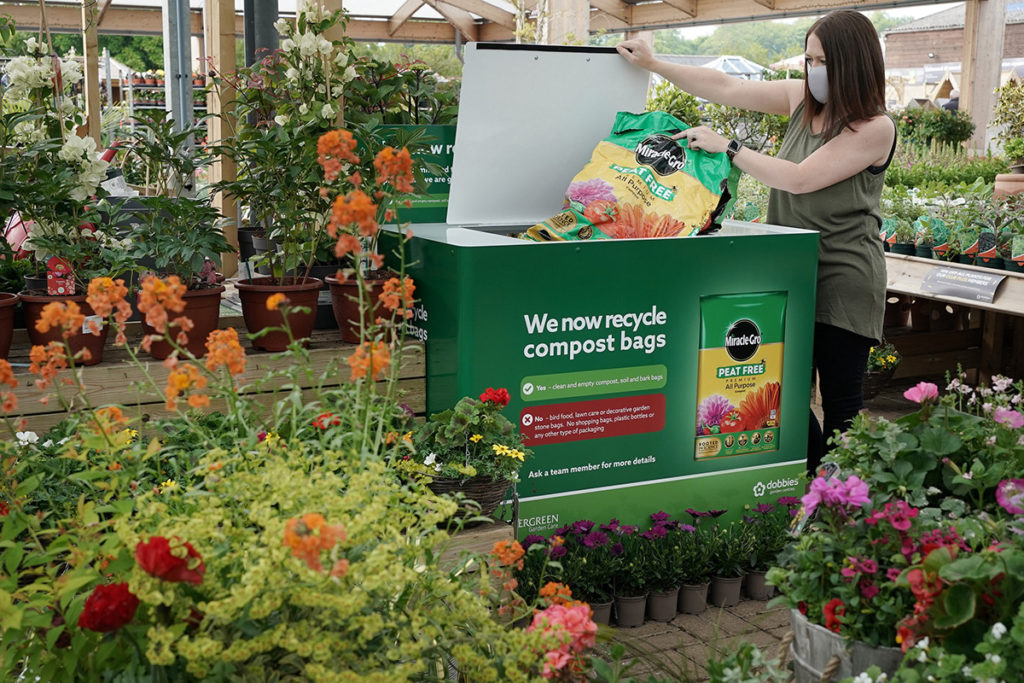 A three-month trial project for the collection of used compost packaging will see the material turned into recycled plastic furniture from Plaswood, a Berry Global product.
The initiative is being run by Dobbies Garden Centres and Evergreen Garden Care in ten Dobbies stores. Consumers can return any film compost packaging, regardless of what brand or where it was purchased. The material is then sent to the Berry bpi's recycled products facility in Dumfries, where it is reprocessed and used into the manufacture of garden furniture, which is being donated to Greenfingers, a charity that creates green spaces for terminally ill children.
The aim is for the scheme to demonstrate that polythene film can have a beneficial second life.
Katherine Lorek-Wallace, Plaswood general manager, said, "We are delighted by the initiative from Dobbies and Evergreen. Plastic film has many practical benefits for the packaging of garden products such as compost, but far from being single use, the material can be recycled and utilised in the manufacture of many useful products."
Linda Petrons, director of fundraising and communications at Greenfingers, added, "We believe that time outdoors can bring significant benefits to children with life-limiting condition. By supporting our work through their unique initiative, Dobbies and Evergreen will help us provide more children with the valuable opportunity to spend more time outside enjoying the therapeutic benefits of being close to nature."