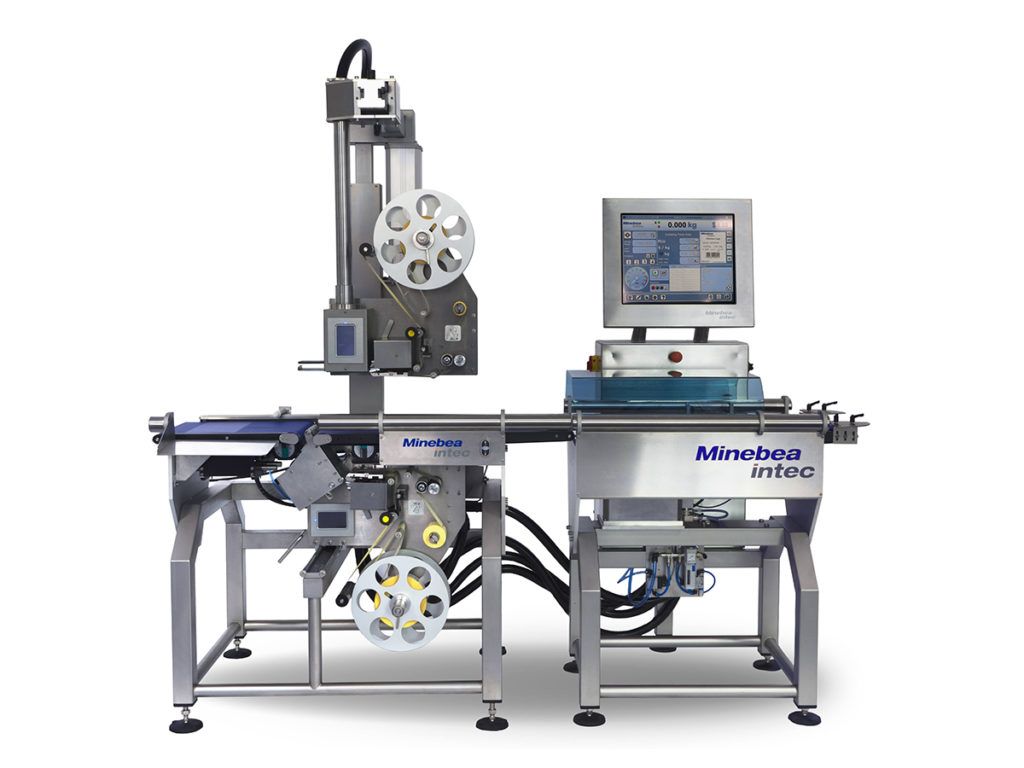 PROMOTIONAL FEATURE
The 'perfect storm' of labour shortages and the pandemic has accelerated the demand for automated equipment in factories across the country.
Increased efficiencies, improved safety/accuracy, lower energy usage, and fewer requirements for workers to be in close proximity to one another (particularly pertinent during the Covid-19 outbreak) are just some of the advantages often associated with automating a wide variety of production processes.
Colin Maher, Minebea Intec country manager, reveals more about the manufacturer's offering when it comes to automated solutions.
Q) What are the latest developments/innovations surrounding Minebea Intec's automated equipment?
A) The automatic weigh price labeller WPL-A combines weighing, pricing and labelling in one machine. This machine was released earlier this year.
The other one is the automatic self-calibrating checkweigher called Flexus. A lot of companies were stopping the production process to check the accuracy of checkweighers, which costs time and efficiencies. We've created an automatic self-calibrating checkweigher, which is always accurate.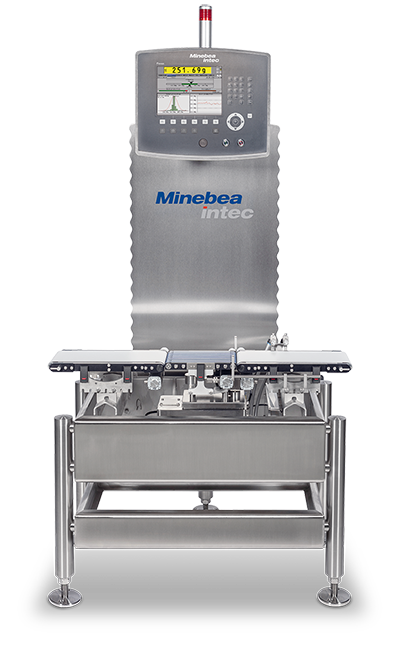 Q) What are the main benefits of automation?
A) Increased efficiency. Everyone's looking at energy and efficiency. If you can produce more with less, that's going to be  attractive for most.
By far though, the biggest challenge is staff shortages across the UK. A lot of European workers returned home – not just because of the pandemic – and they haven't come back. That's left a big hole (in the workforce). Someone said to me the other day that there are more jobs than there are people out of jobs at the moment, which sounds about right from what we're hearing from the industry.
Q) How significant has the switch to automation been within the food production industry in recent years? What is driving the demand for increased automation?
A) Again, it's the missing staff, but also the pandemic has shown that production processes are vulnerable. We've seen factories close because of outbreaks.
Wherever companies can automate the production processes and build a safe working environment with regards to Covid, then they will. I've never seen so many people looking for automation right now because of those two factors. We've seen it growing over many years, but more recently there has been a massive increase in businesses looking at automation.
We expected coming out of the pandemic that people would look at rationalising where staff are and the proximity and where they could automate a process. We knew that would happen. What we didn't foresee, and couldn't have known, was the additional shortages of staff that we're facing now with European workers returning home.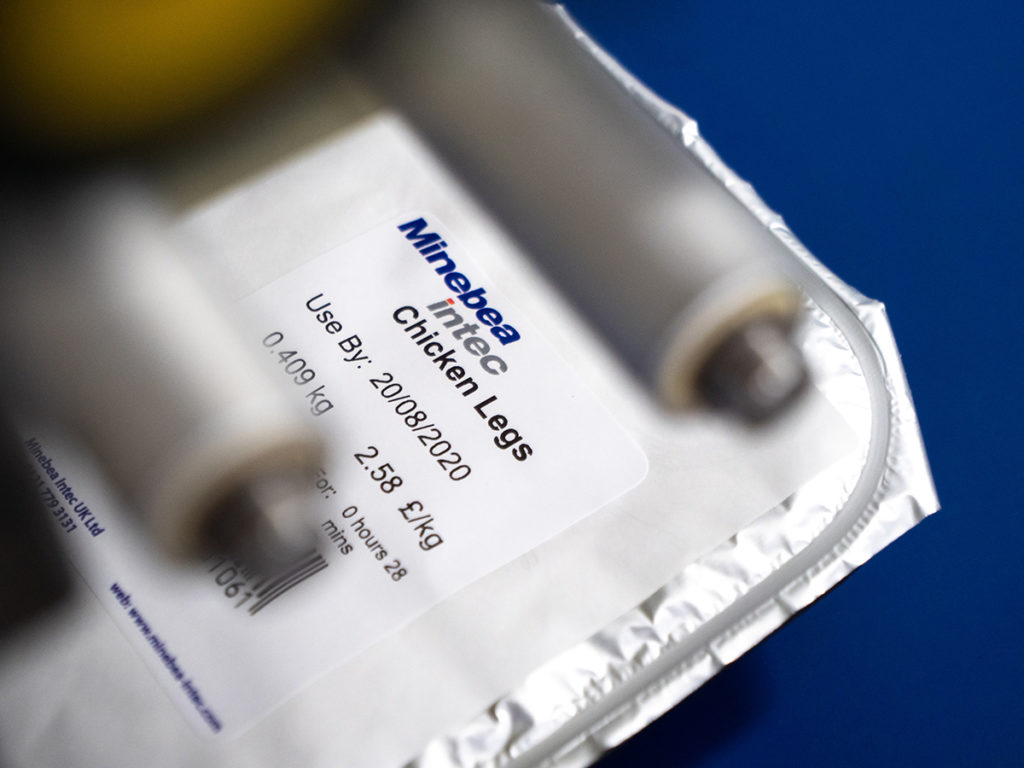 Q) How are Minebea Intec's automated solutions integrated into modern production processes?
A) One of our strongest areas is full solutions. Staff no longer have to take responsibility for the average weight regulations. Machines are controlling this on the production line. A lot of what we do, which we're strong at, is bespoke solutions.
Q) What are some of the standout features of this equipment?
A) A big cost saving is the staff of course, but the biggest comes from reduced giveaway. This also means more cost-efficient production.
Going back to energy, this is quite topical at the moment; If we can reduce the energy used by a factory, that brings a massive saving as well.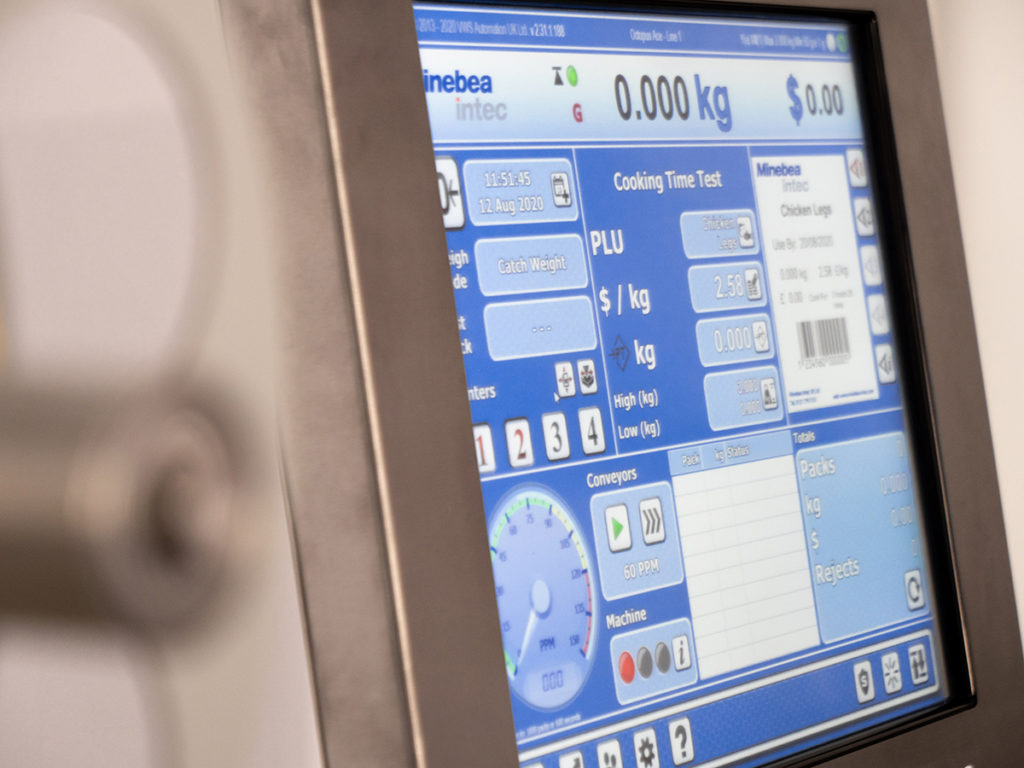 Q) Any exceptional case studies in this area?
A) Yes, one large confectionary company successfully moved from an average overweight product of six grams per pack to 0.1 grams per pack.
More recently for that same company, we installed the software SPC Enterprise and moved them fully to a paperless system within the production process. What this means is they can view in real time all of their production data. You can't improve something until you can measure it. This has actually led to further improvements in efficiencies in their production process because they can see it in real-time, see it historically – and then make strong decisions accordingly.
Q) What are some of the challenges associated with automated equipment and how do you tackle these?
A) One of the biggest areas overseen by manufacturers is the level of training. You cannot underestimate the importance of training. You can have the best machine in the world, but if an operator is not trained properly then you'll never get the best from it.
We certify all our trainees. If they can't demonstrate they can operate that machine, then we will fail them and look at re-training them. We are very strict on our training because we know we make the best machines in the world, but they're only as good as the people operating them.
Q) Any misconceptions about automated equipment that you can dispel?
A) The main one is that you can't automate! 'It's impossible to automate that process' – that's the main one I've heard in my 26 years, but then we go in and talk to them.
From raw materials going in to finished products going out the door, there are many places where you can automate. Some people have been with companies for a long time and don't move around or see different production processes. This is where we can add value. We've got hundreds of years' experience between myself and the rest of our sales engineers.
We've seen production processes all over the place, countless factories, and we know what works and what doesn't. So that's the biggest misconception – you don't think you can automate  parts of a process where you actually can.
The second challenge with automation is the level of service. This is another area where we're strong. The more our customers automate a process, the more they will rely on that equipment. Our customers are relying more on these machines because they're fully automatic, which is why we introduced the on-site service support 24-hours-a-day, seven-days-a-week.
Q) How competitive is the market for automated equipment and how does Minebea Intec stand out in that environment?
A) One area, which I mentioned previously, is service. The other is the way we approach things from a technical point of view, and honesty. We won't go out and say something is possible if it's not; the experience of our technical staff is a major advantage.
Also, bespoke equipment: we will build to customer requirements rather than the other way around. Rather than take something off the shelf and try to make it fit, we are strongest when it comes to making special machines to do very specific things in the production process.