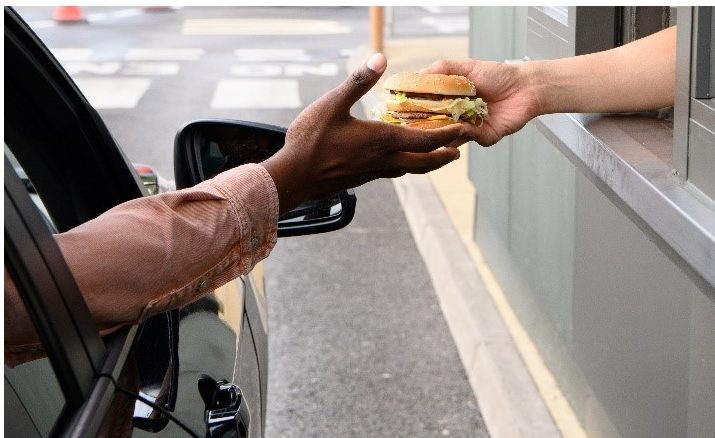 MCDONALD'S surprised drive-thru customers by handing them their orders without packaging, as part of a new campaign to deter litterers across the UK.
It comes after the fast food giant partnered with LitterLotto for a new long-term commitment to combat litter.
Research from the firm found that over half of the British public are unlikely to intervene when spotting people littering.
To demonstrate the stronger stance on litter, chicken nuggets, burgers and even fries were handed straight into the hands of unsuspecting customers in Weymouth for one day only.
McDonald's said that the move is 'just the start', with it keen to play a leading role in sparking change across the nation.
Statistics from the wider research show that 58% of the UK public view littering as a 'major problem' in their area, with 30% stating common areas being outside fast food or takeaway outlets. It also emerged that seven in ten adults believe laziness to be a main reason for the litter on British streets.
However, disposing of litter properly will now have an added incentive for McDonald's customers, with the LitterLotto partnership offering up to £10,000 in prizes for the binning of litter – with customers required to provide a photo of the binned McDonald's packaging.
Simon Jacobs, Lord of Litter at LitterLotto, stated, "We're so excited to be launching LitterLotto in the UK, and an exclusive partnership with McDonald's UK. We'll be working together to incentivise people to bin their litter responsibly, and experience the joy of binning by winning prizes through the LitterLotto app.
"Together with McDonald's UK, we're on a quest to reduce litter, protect wildlife, clear our rivers and oceans of waste material – and make more waste available for recycling. Download the LitterLotto app now, and get binning!"